Overcompressed items
The over-compressed items are elements which could not be extracted by the scanning engine or elements for which the decryption time would have taken too long making the system unstable.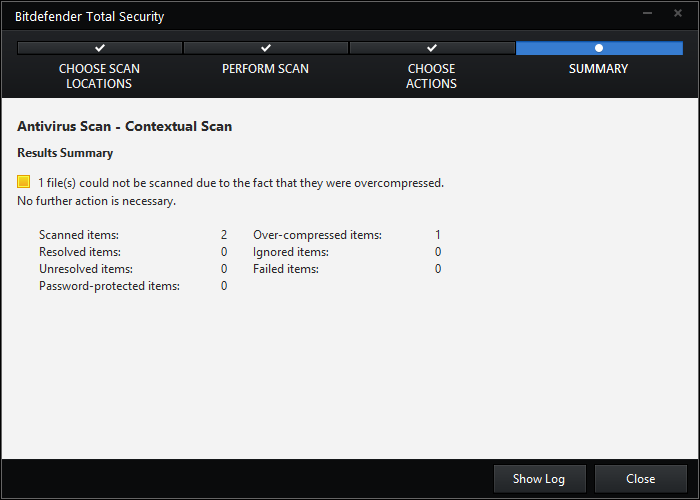 Overcompressed means that Bitdefender skipped scanning within that archive because unpacking it proved to take up too many system resources. The content will be scanned on real time access if needed.
It doesn't necessarily mean that the archive is corrupted.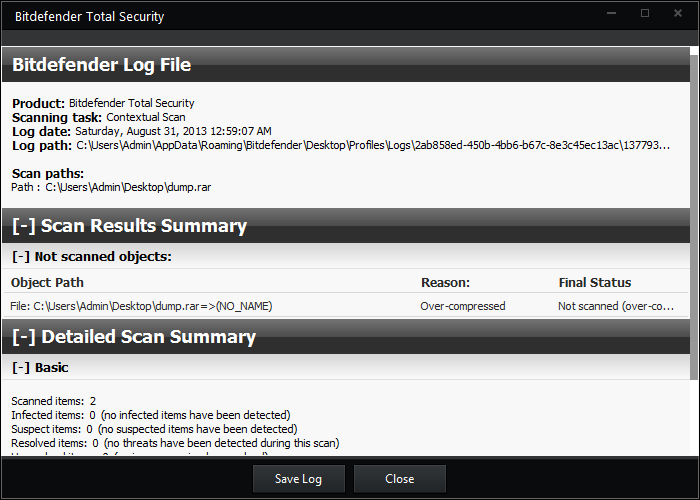 Can't find a solution for your problem?
Open an email ticket
and we will answer the question or concern in the shortest time possible.