How can I improve my system startup time with Bitdefender 2016
Unnecessary applications that are annoyingly slowing down booting time when you open your PC can be disabled or postponed from opening with the Bitdefender Startup Optimizer thus saving you valuable time.
To use the Startup Optimizer, follow these steps:
Open the Bitdefender program.

On the main screen, with the most important Bitdefender tasks, you will find Startup Optimizer; click on this module.
Select the applications that you want to delay at system startup and click on Disable on the right side of the window for each software you want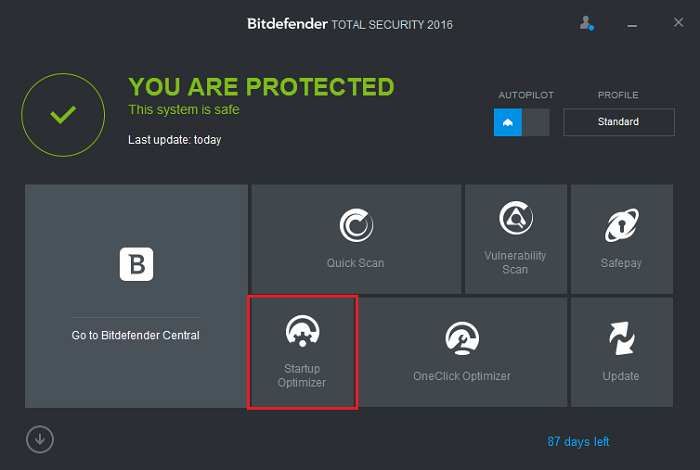 Can't find a solution for your problem?
Open an email ticket
and we will answer the question or concern in the shortest time possible.