Bitdefender Quickscan
Fast & Free Online Virus Scanner
Now included in Bitdefender Antivirus Free Edition
Think your PC is infected?
Scan, identify, and clean malware on your computer
in just a few seconds. Download Bitdefender
Antivirus Free Edition now to benefit from:
Online cloud scanning
Quick on-demand & on-access scanning
Behavioral detection to closely monitor active apps
Anti-phishing & anti-fraud
System Requirements
- Operating system: Windows 7 Service Pack 1, Windows 8, Windows 8.1, Windows 10
- Hard disk space: 2 GB available free hard disk space (at least 800 MB on the system drive)
- Memory (RAM): 1.5 GB
- Intel CORE Duo (2 GHz) or equivalent processor
- Software requirements: Internet Explorer 10 or higher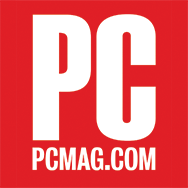 "The labs have already made it very clear that
Bitdefender is a winner."
PC MAG, December 2016