How to reset the Wi-Fi password
Your Bitdefender BOX comes with a default Wi-Fi password, printed on the back of the device. If you have personalized your Wi-Fi password, you can reset it to default. Simply follow the tutorial below for a step-by-step guideline:
1.      Open the Central app on your smartphone and go to Devices.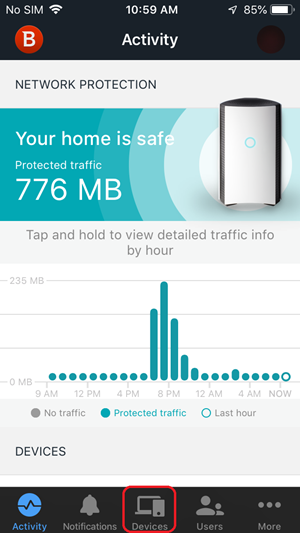 2.      Tap Bitdefender BOX.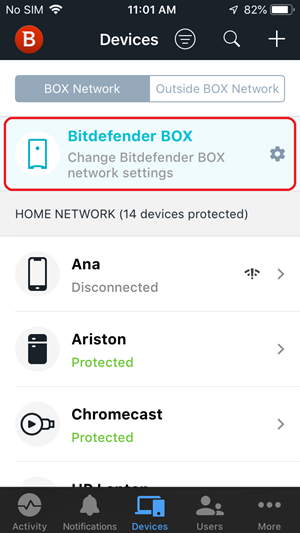 3.      Tap Wi-Fi.
4.      Switch ON Use default Wi-Fi password to reset it, then tap Save.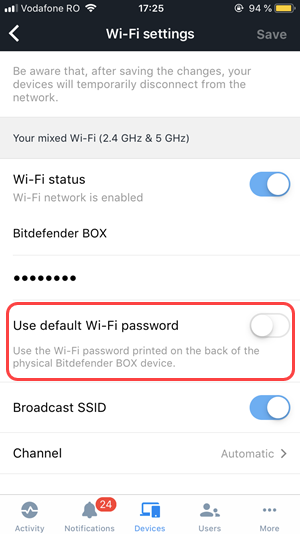 5.      Now you can connect to Wi-Fi using the password written on the back of Bitdefender BOX.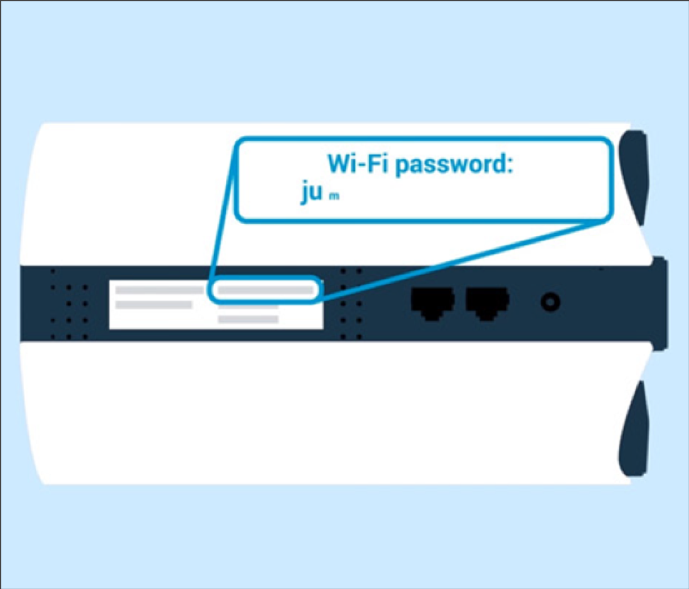 Was this article helpful?