How to check the firmware version of the Bitdefender BOX
In order to check the Firmware version of the Bitdefender BOX follow the steps below:
1. Open the Central app on your smartphone and go to the "Devices" tab.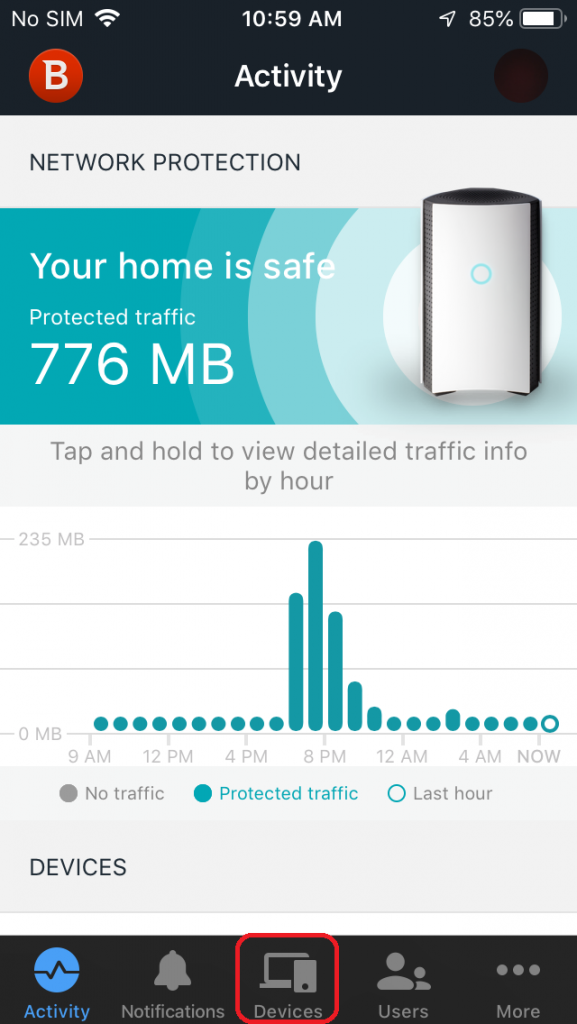 2. Tap on the Settings wheel from the top right corner of the screen.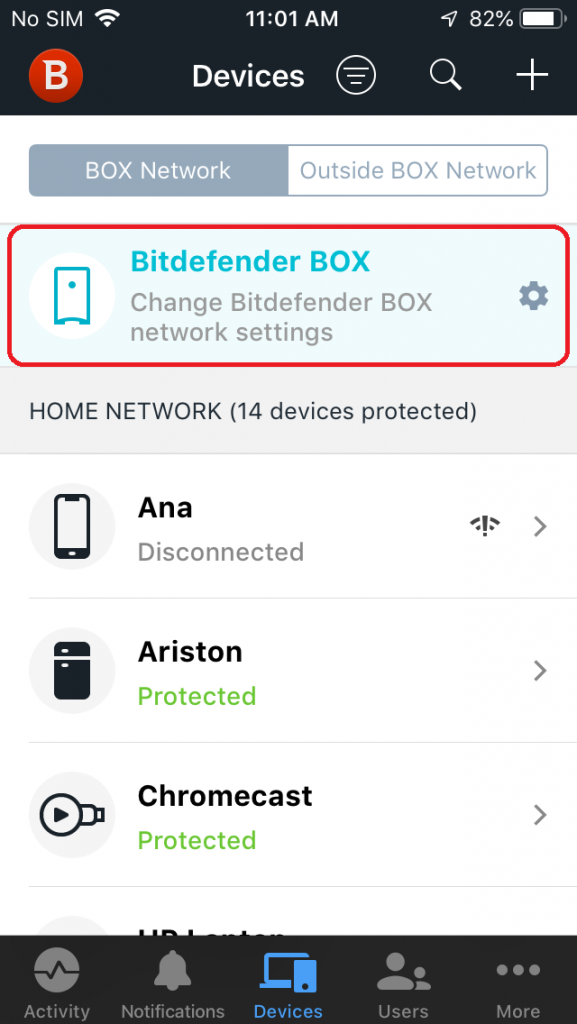 3. Tap on the "Firmware information" tab.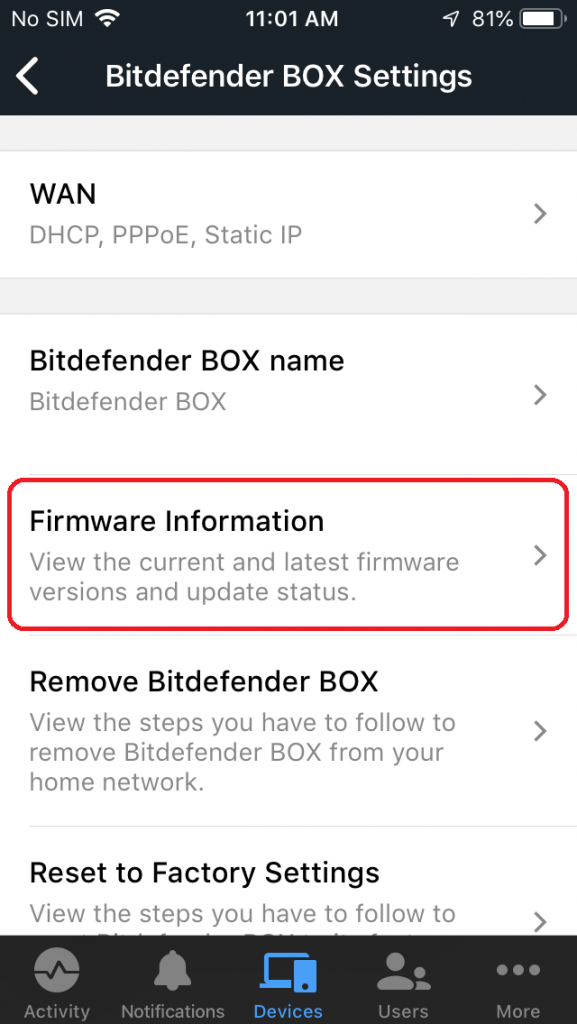 4. The "BOX firmware automated update" option can be toggle on or off.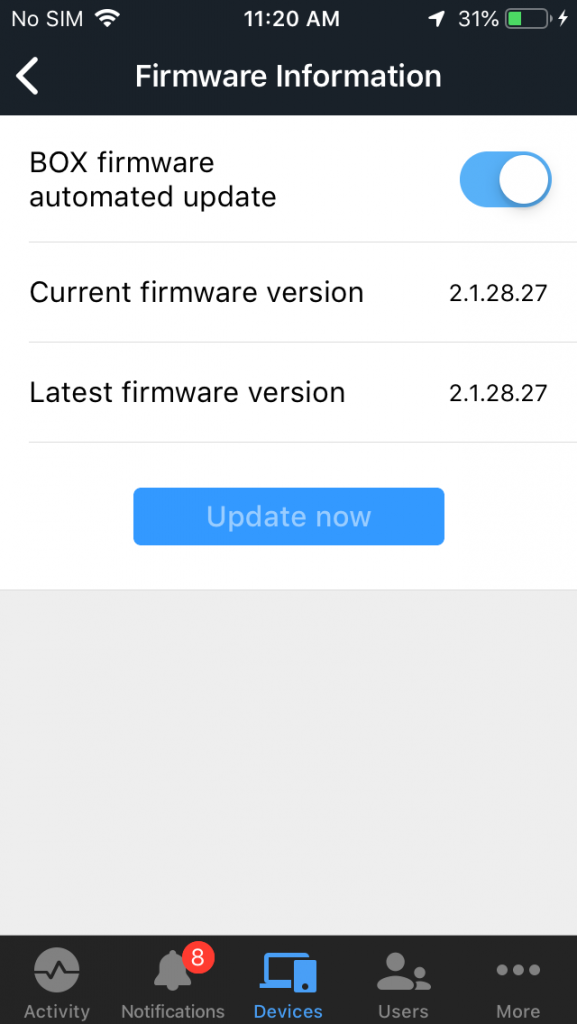 5. You can also "Update now" if a new firmware is available.
You might want to check if your Bitdefender BOX firmware is up to date or pause the automated update option if the network will suffer changes or be nonoperational.
Was this article helpful?