How to generate a support tool log: when Bitdefender is not installed
In this article we will show you how to generate a support tool log when Bitdefender is not installed on the computer.
---
Step 1. Download (save) the Bitdefender Support tool to a folder of your choice by accessing the link below:
www.bitdefender.com/diagnostic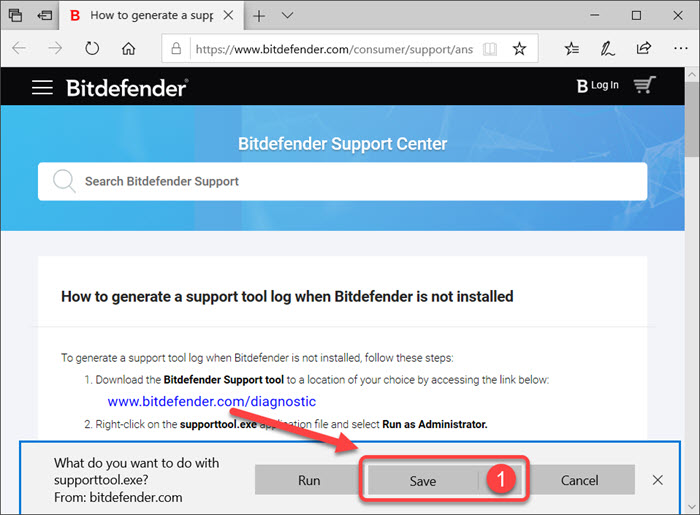 Step 2. Right-click on the downloaded file supporttool.exe and choose Run as administrator.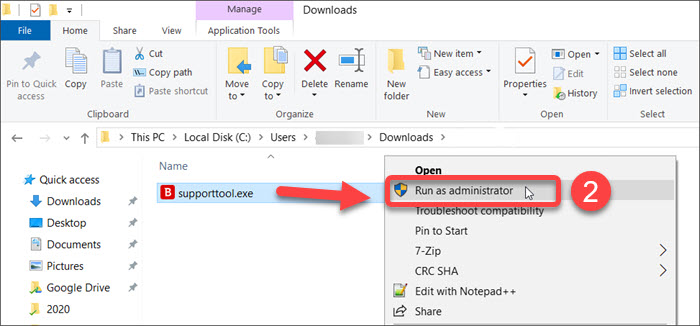 Step 3. Click the drop-down menu next to ISSUE CATEGORY and select the type of issue you are experiencing. Then describe the situation in the ISSUE DESCRIPTION box.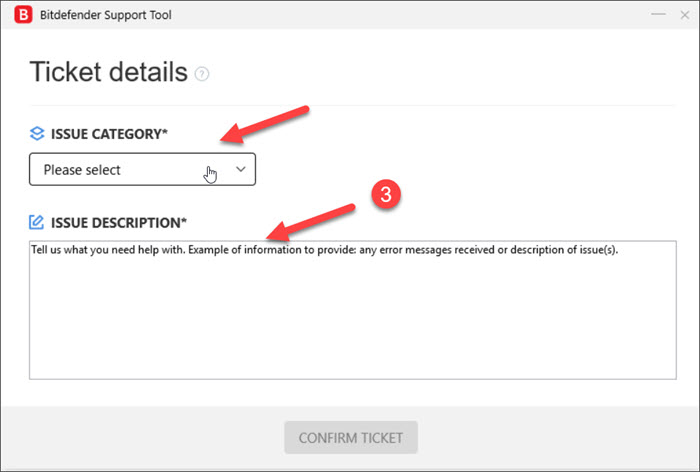 Step 4. Click on CONFIRM TICKET.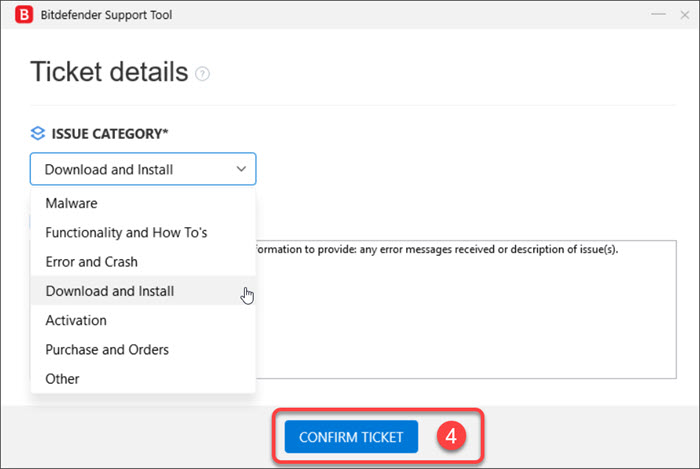 Step 5. Fill in your name and e-mail in the corresponding fields. Check the box to agree with the Support Tool info, then click on CREATE DEBUG PACKAGE.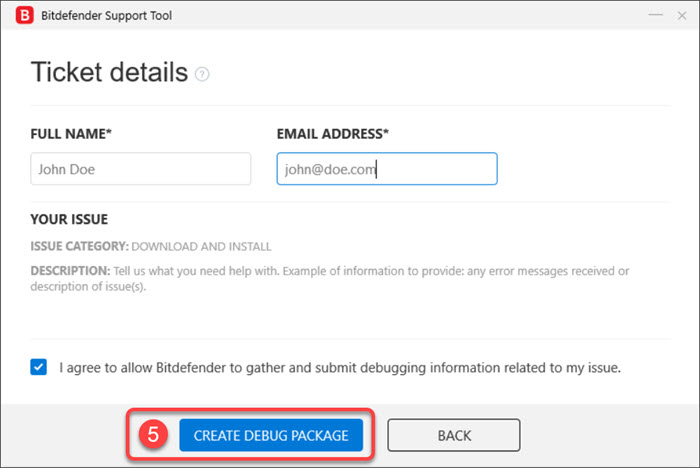 Step 6. Wait a few moments while the diagnostic logs are being gathered.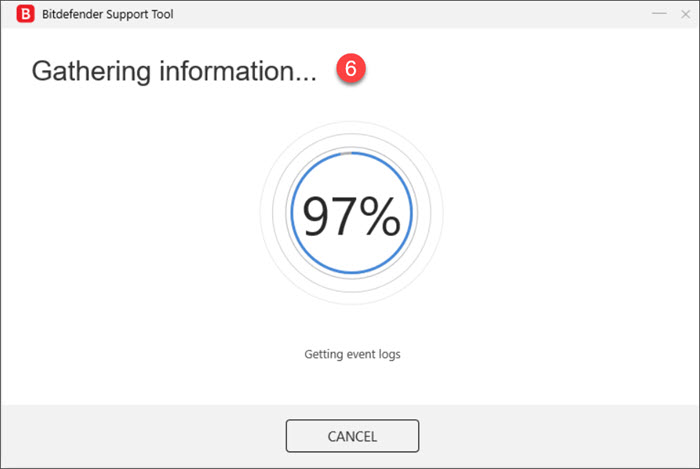 Step 7. Click on CLOSE once the process is finished.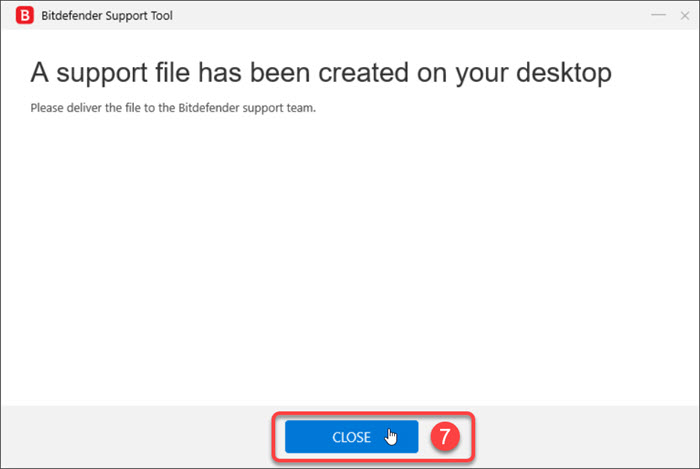 Step 8. A file will be created on your desktop, named BDSP_PCname_currentdate. Send a request to Bitdefender Technical Support and attach this log file.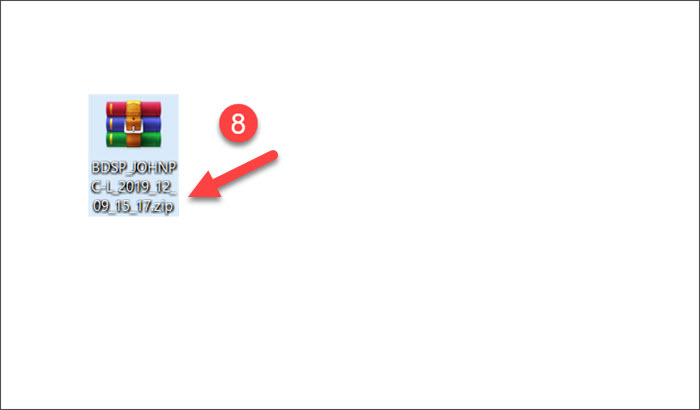 Related Articles
Was this article helpful?