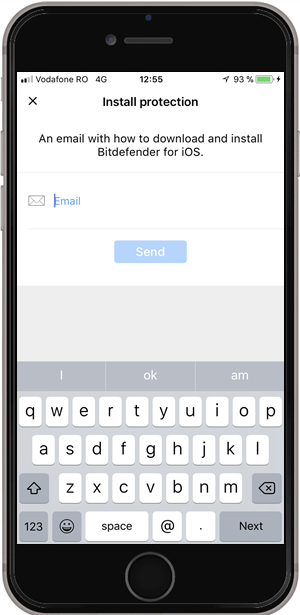 5. Once you have chosen it, you will be able to enter the email address where you would like to send install instructions.
NOTE: The email address where you want to send instructions should be accessible from the device on which you wish to install the local protection.
6. As a final step, check your email and follow the instruction in order to install Bitdefender locally on your device.