Reviewing
Bitdefender

Plugin status
The Plugin Status page provides you with insight and tools to fix issues that may affect the ConnectWise Automate integration with Bitdefender GravityZone.
In ConnectWise Automate Control Center, go to Tools > Bitdefender GravityZone > Other > Plugin Status.

In the table, look for issues marked in red. Consult the recommendations below the table and act depending on the issue.

Solutions include:

Enabling the Bitdefender GravityZone and Bitdefender GravityZone Remote Agent components of the plugin

Restaring the database agent

Reloading ISS (Web Server)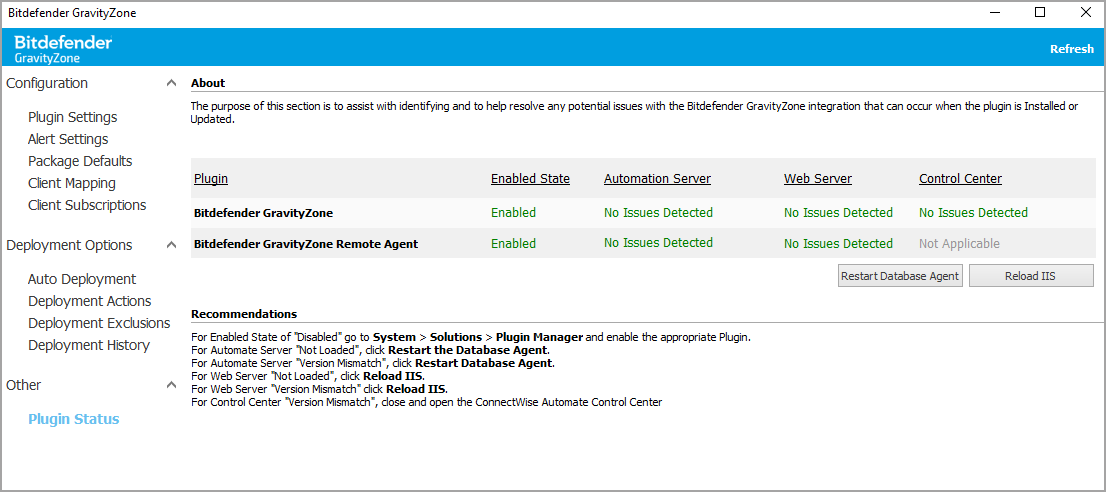 A similar page to Plugin Status automatically appears on the client, location and computer screens every time an issue occurs and requires manual intervention.