Security Server

Multi-Platform
Check the status of the virtualization providers in
GravityZone
To deploy the Security Server Multi-Platform from GravityZone, you need to integrate GravityZone with your virtualization provider. In the following example GravityZone is integrated with VMware.
To check the integration, you must go to the Configuration > Virtualization Providers > Management Platforms page. The integration must have the following statuses:
Sync status: Synchronized

Progress status: Finished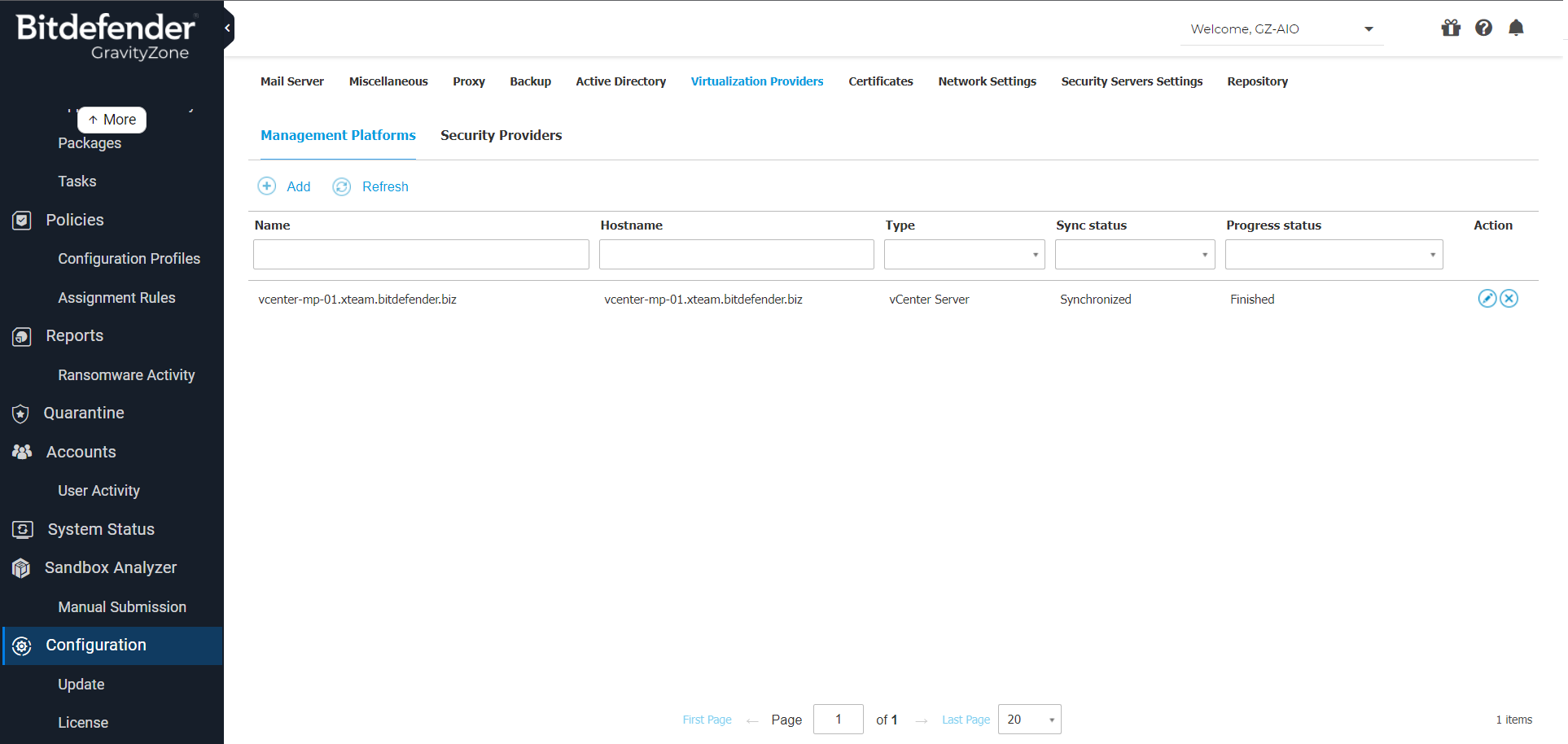 Check the
Security Server

status in

GravityZone
The Security Server status can be checked in Network > Cloud Workloads > VMWare Inventory > vCenter > select the server you want the status for.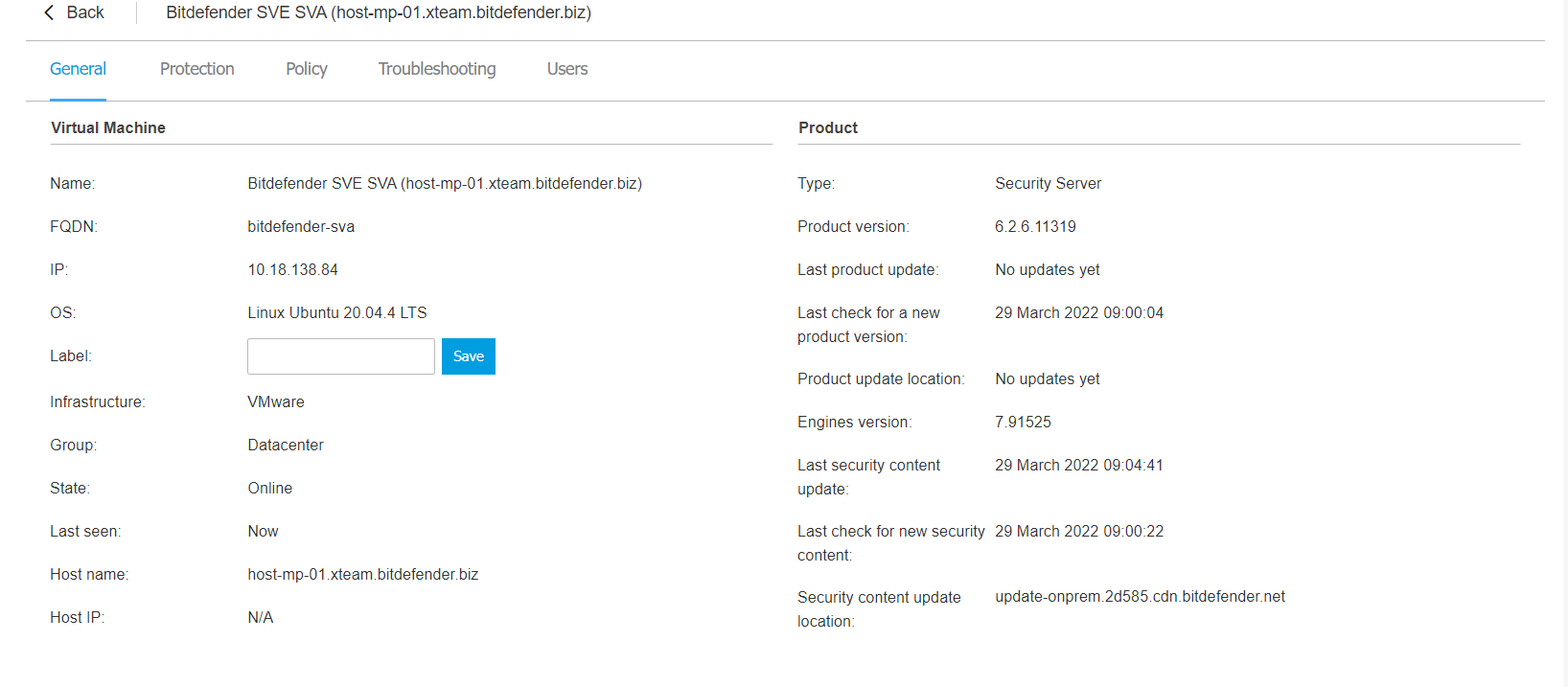 Check if the virtual machines are protected by the
Security Server
To check if the virtual machines are protected by the Security Server, they must be listed under Network > select the virtual machine > Protection > Associated Security Servers. This can be configured during the installation or from the policy.
In addition, the Primary scan engine must be set to Central Scan.
You can also generate a Security Server Status Report from GravityZone to check if the Security Server has any connected clients.