It is no secret that ransomware is on the rise. At the end of 2021, the average ransomware payment was over $322,000, and most ransomware attacks target small to medium-sized organizations. Companies with fewer than 1000 employees often fall victim to ransomware attacks which can have dire consequences, including data leaks, financial ramifications, and loss of consumer trust. Nearly half of all ransomware attacks are caused by successful phishing campaigns enacted by bad actors who target unsuspecting victims, often employees within the company who are caught unaware.
To combat this rising threat, organizations need to ramp up their cybersecurity threat detection and response methods and bolster the security of their entire digital presence. This includes protecting data on the go with mobile threat detection tools and software.
With a ransomware attack taking place on average every 11 seconds in the United States, organizations will want to utilize the most comprehensive threat detection and prevention tools available. This article will look at how threat intelligence can be used to protect organizations and individuals against ransomware attacks.
What Is Threat Intelligence?
Threat intelligence is the term used for the gathering, monitoring, and processing of information pertaining to possible or currently active threats to the security of an organization. The information gathered by threat intelligence campaigns includes details about cyberattack plans and methods, particular bad actors who may pose a threat to the organization, possible weak spots and cybersecurity vulnerabilities within the organization's current security infrastructure, and details about cybercrime groups.
By gathering information and conducting data analyses, threat intelligence tools and software can help organizations identify, understand, and prevent attacks by specific bad actors. Threat intelligence can help thwart attacks before they occur and strengthen an organization's security system.
Threat intelligence data gathering can be done with several tools and resources. Analysts can use vulnerability databases, proactive research, open-source intelligence software platforms, indicators of compromise monitoring, and dark web observation. As the industry expands in scope and scale, more tools and resources will be synced with threat intelligence capabilities, lending themselves to a more comprehensive system.
How Do Ransomware Attacks Work?
Ransomware is a specific type of malware that involves bad actors gaining access to a private network or system, preventing the official, accredited user from logging into their account. The files in that system are "held ransom," with the bad actor refusing to release access to the files and data until a fee has been paid.
Ransomware is an especially tricky type of cybercrime to identify, as cybercriminals may already have infiltrated the private network before their presence is made public with a ransom demand. Malware may be installed without detection, allowing cybercriminals time to move laterally seeking out the most sensitive – and thus most valuable – data.
Ransomware attacks are accelerating as well. Based on data collected since July, an alert by the FBI specifies that attackers deploying ransomware are now utilizing dual malware strains in a synergistic manner to boost both the effectiveness and power of their assaults.
Cybercriminals can gain initial access to the system via phishing or fraud campaigns. Once they have access, they can either encrypt the victim's data, preventing them from accessing their information until the ransom has been paid, or they can lock the user's whole device, preventing access through the hardware.
Studies have also shown that 25% of all cyber breaches last year were caused by ransomware, with financial institutions and accounts among the most commonly targeted. Ransom payments may be requested in cryptocurrency, online bank transfer, or physical cash. Sophisticated cybercriminals have now begun to sell their ransomware attack services, offering ransomware as a service (RaaS) to other bad actors.
How To Use Threat Intelligence Against Ransomware Attacks
Security experts and analysts can utilize threat intelligence to refine their research and locate the malicious actor who is either planning or executing a ransomware attack. Threat intelligence simplifies the detection and response process, particularly when facing bad actors who have carried out similar repeat attacks on other organizations.
Collaboration for Efficient Shared Analyses
Security teams can utilize open-source databases to match similar indicators of compromise logged by other organizations. Security analysts can identify any website addresses, IP addresses, hashtags, user logins, or other identifying features to match the digital identity of cybercriminals attempting to access their organization's network with anyone who has carried out previous attacks.
The collaborative nature of open-source software means that security teams can work together across organizational lines to prevent and mitigate the effects of a ransomware attack perpetrator. Analysts can quickly find clear correlations to pinpoint specific security vulnerabilities and identify characteristics.
Recognize Common Tactics, Techniques, and Procedures
Threat intelligence platforms can utilize machine learning, automated correlation processing, and artificial intelligence to pinpoint specific cyber breach occurrences and map patterns of behavior across instances.
Using visual threat intelligence charts, analysts can easily recognize the common tactics, techniques, and procedures used by current ransomware attack groups. By identifying common attack methods, organizations can better prepare to disarm the effectiveness of these methods and prevent an attack. Artificial intelligence tools can automatically mine databases for relevant anomalies or attack occurrences, revealing correlations that might otherwise have gone unnoticed.
Identify Threats from Phishing Emails
Phishing is the number one method successful cybercriminals utilize to carry out ransomware attacks. Bad actors draft convincing seeming emails that contain infected attachments or bad links. When unsuspecting employees open the links or attachments, they have inadvertently downloaded malware or granted access to bad actors, who can then use this access window to exploit the system and lock users out.
When an employee accidentally clicks on a bad link or opens an infected attachment, the process can mitigate the effects of the malware and defuse the infection. The threat intelligence software can block viruses and temporarily disable infected endpoints.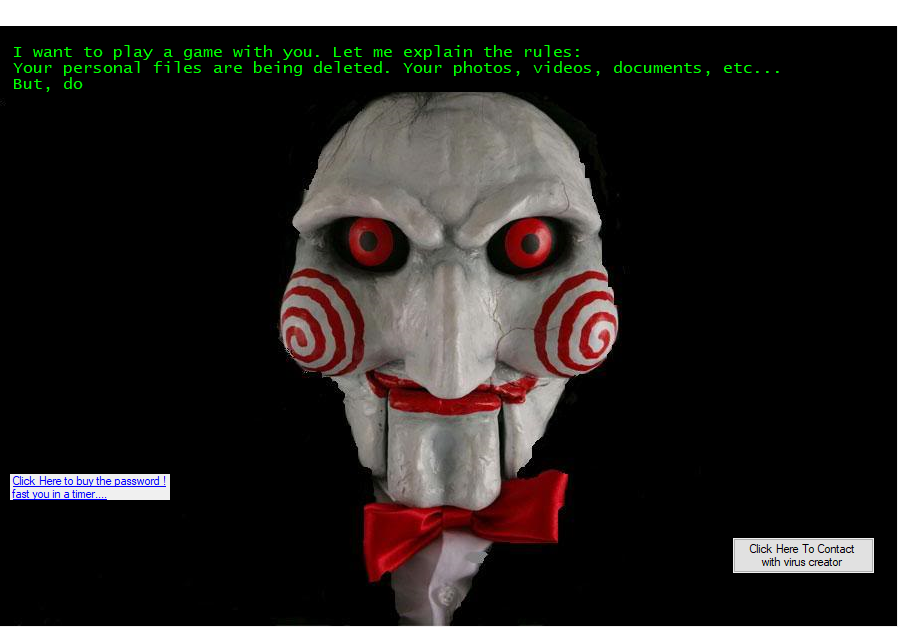 An example of a ransomware attack prompt.
Real-Time Infringement Detection
Security solutions using real-time reputation threat intelligence data can identify the presence of threats in real-time, which can provide the necessary edge to mitigate attacks before they are deployed. Threat intelligence tools use continuous monitoring to ensure that initial "warning signs" are identified, marked, tracked, and monitored. This real-time threat analysis can make all the difference in preventing or falling victim to a vicious ransomware attack.
Monitor the Dark Web
Not only does threat intelligence monitor suspicious activity from within the organization network, but it also has the capability to allow searching for relevant information on the dark web. Threat intelligence tools can be used to proactively seek out any company email addresses or other relevant login information that may have appeared on the dark web already; this indicates that the system has been compromised and can help to identify the perpetrators of the attack.
Organize and Categorize Suspicious Activity
Once the presence of a bad actor has been detected, artificial intelligence can be used to automatically categorize the security breach according to which layer of the organization has been targeted. The incident can be organized whether its focus was based on social interactions, digital infrastructure, or specific applications. Keeping threats and suspicious activities organized allows analysts to manage any risks, security weak points, and patterns of repeat activity on an ongoing basis.
Threat Intel Combatting Ransomware Evolution
With ransomware attacks continuing to evolve and become increasingly more sophisticated, organizations must employ the most advanced tools available. Threat intelligence tools and resources allow in-house IT experts and security teams to monitor threats, disable attacks that could cause huge amounts of potential damage, and mitigate damage from attacks that are successfully carried out.
Bitdefender is a leading cybersecurity firm providing security solutions, threat detection and response tools, and threat prevention initiatives for both individuals and organizations. Bitdefender now includes information about ransomware attacks among its portfolio of resources to help you protect your organization from cybercrime, making it a key resource in the fight against ransomware attacks.