Bitdefender
Sphere 2013
Product help and information wiki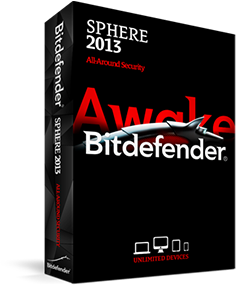 If you have purchased a license key for more than one computer, you can use the same license key to register a second PC. To install Bitdefender correctly on a second computer, ...
Read more
---
In some cases, one might encounter difficulties when trying to install Bitdefender on a computer that is also running the ASUS AI Suite software (the computer might freeze or a BSOD ...
Read more
---
We have gathered all our products in the Bitdefender toolbox. It's right here: http://www.bitdefender.com/Downloads/ If you have a Bitdefender license key, just download ...
Read more
---
For a better viewing experience, please change the video settings. Bitdefender installation is straight forward (only 3 steps and it's on your computer) You can ...
Read more
---
To remove Bitdefender Antivirus for Mac, follow these steps: 1. Download the uninstaller from this location. 2. Double-click on the uninstaller (the file you've ...
Read more
---
A. Remove the previous Bitdefender product installed on your system. In order to do that, please follow the steps from our article, here. B. Downloading the .dmg package The ...
Read more
---
You may install Bitdefender Antivirus for Mac only on Intel-based Macintosh computers with OS X Lion (10.7.5), OS X Mountain Lion (10.8.5), OS X Mavericks (10.9.5) or OS X Yosemite ...
Read more
---
To uninstall other security solutions from your MAC you can try one of the following: 1) Locate and mount the .dmg you used to install the product Open the mounted drive ...
Read more
---