Bitdefender
Free Edition
Product help and information wiki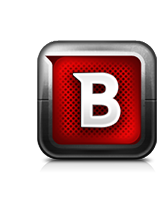 Last updated on: 06/07/2015
What to do when Bitdefender does not detect malware (false negative)
Read more
---
Last updated on: 06/07/2015
How do I check what viruses Bitdefender Free Edition detected?
Read more
---
Last updated on: 30/06/2015
There are cases when Bitdefender mistakenly flags a legitimate file as being a threat (false positive). To correct this error, add the file to the Bitdefender Exclusions area and upload the sample on our online submit form
Read more
---
Last updated on: 01/07/2015
How to create a Bitdefender Rescue CD Bitdefender Rescue CD is a free tool that scans and cleans your computer whenever you suspect a malware threat is affecting its operation. Bitdefender Rescue CD works without loading the operating system and can be set up either on a CD/DVD or on a USB flash ...
Read more
---