What do you do if someone has your Social Security card? Most of us use our Social Security Number all the time, whether it's at the doctor's office, at the bank, or applying for government benefits and filing taxes. You need a Social Security number to apply for jobs, open a credit card account, and even get married. Because we use this number so much, many of us have it memorized and very rarely have to pull out our Social Security cards – but what happens if your Social Security card is lost or stolen?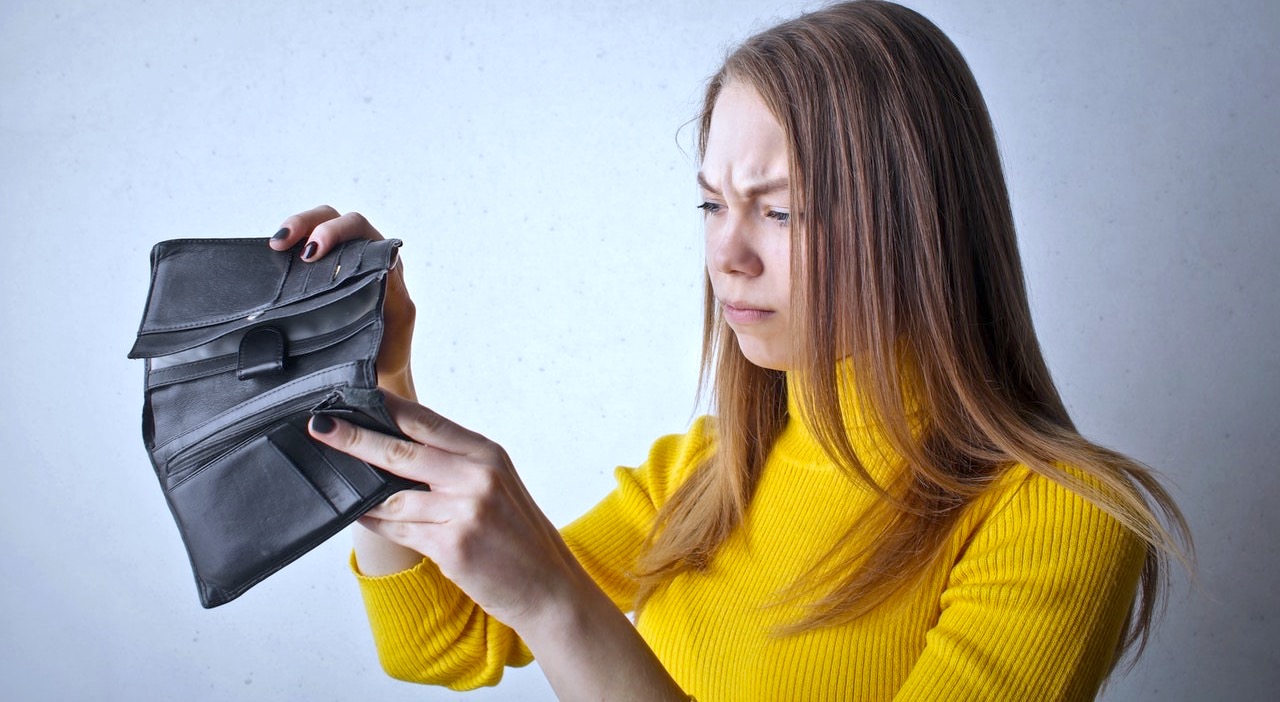 Having your Social Security card lost or stolen may expose you to identity theft and fraud, lost finances, and damaged credit. We've created this guide to help you understand how to quickly replace your Social Security card if it falls into the wrong hands.
What do I do if my Social Security card or number is stolen or lost?
If your Social Security card or number (SSN) is lost or stolen, you should immediately contact your local police department and the Social Security Administration (call toll-free 1-800-772-1213) to let them know about the incident. Once you've done that, there are a few other things that you can do to help mitigate the risks involved with losing your Social Security card.
How do thieves profit from stolen Social Security cards?
Identity thieves can use your SSN to apply for more credit in your name. Of course, the scammers never pay the bills, which can damage your credit, and cause you to get calls from unknown credit demanding payment for items you never bought. They may also place your Social Security number on the Dark Web to sell to other identity thieves.
How do I replace my lost or stolen Social Security card?
You can replace your Social Security card online. According to the Social Security Administration, if "you're only requesting a replacement card, and no other changes, you can use our free online services from anywhere. All you need to do is log in to or create your personal my Social Security account."
Once you receive your replacement card, don't put it in your purse or wallet. Keep it stored securely in a safety deposit box, or at home.
How do I protect my identity if I've lost my Social Security card?
There are several things you can do to minimize the risk that your card or number will be used for illicit purposes.
Order a free credit report | Review your credit report for suspicious activity as an alert to possible fraud. The federally mandated site AnnualCreditReport.com allows you to order free reports from all three major credit bureaus (Equifax, Experian, or TransUnion). 
Place a fraud alert | A fraud alert notifies creditors to contact you to verify your identity before extending any credit, making it harder for someone to open new accounts in your name. Contact one of the three major credit bureaus (Experian, Equifax, or TransUnion) to place a fraud alert on your credit file. 
Consider a credit freeze | A credit freeze blocks anyone from accessing your credit report. And, while a credit freeze won't stop the majority of  identity theft from occurring, it can alert you to suspicious activity and is an important part of layered protection against identity crime. Unlike fraud alerts, you need to individually add a credit freeze at each credit bureau. 
Review your financial statements |Look over your report for any activity you did not authorize, such as opening a new credit card. Immediately report fraudulent or inaccurate information to creditors.
Review your earnings statement | Your Social Security Statement is available online to workers age 18 and older. Create an online account at SSA.gov to get your Statement. 
Consider an Identity Theft Protection Service | These services ensure that your credit and identity are monitored 24/7 by a team of pros who can also help you restore your identity if it is stolen. Make sure you understand exactly how identity theft protection works before you sign up. 
What are the dangers of losing my Social Security card?
Scammers can use your SSN to apply for credit cards or loans in your name, or commit account takeover fraud and steal or access additional personal information. One of the fastest-growing COVID-19-related identity theft crimes is tax fraud and identity theft, whereby thieves file a phony tax return in your name, hoping to snag a refund before you catch on. If your Social Security card is stolen, be sure to report the loss to the Internal Revenue Service. Another recent COVID-19 scam that cruelly exploits job losses involves filing phony unemployment claims using your SSN, birth date, name, or address.
Even if your Social Security card is not stolen or lost, you need to remain vigilant for scammers who call you (known as a vishing scam) claiming there's a problem with your SSN or account and try to get you to divulge personal information. If there's a legitimate problem with your number or account, the Social Security Administration will mail you a letter with your Social Security number. To learn how to respond to unsolicited robocalls or calls using caller ID spoofing, visit this SSA webpage.
Get Top-Rated Identity Theft Protection
If you think you've been victimized after experiencing a lost or stolen Social Security card, or your Social Security number has been exposed by a data breach, we can help you take the steps to protect what matters most. Bitdefender Identity Theft Protection can help monitor your identity and credit while providing you with the latest news and information in identity theft protection. Our Smart SSN Tracker alerts you if an unfamiliar name, alias, or address is associated with your SSN, and our experts will be there to assist you every step of the way. The Identity Vault provides online encrypted storage for your important personally identifiable information (PII) including SSNs, credit cards, financial account information, and birth dates, along with other important documents.
Bitdefender Identity Theft Protection is powered by IdentityForce, the top-rated identity theft protection service throughout the industry. Additionally, our subscribers receive full, white-glove restoration services to reduce the damaging effects of all types of fraud, theft, misuse, and unintended exposure of personal and financial data.