You can easily manage the notifications you receive from the Bitdefender Parental Control service from your Central account.
1. Go to Bitdefender Central and log in to your account.
2. Go to the Parental Control tab on the sidebar.
3. Click on REPORT SETTINGS, in the upper-right part of the window.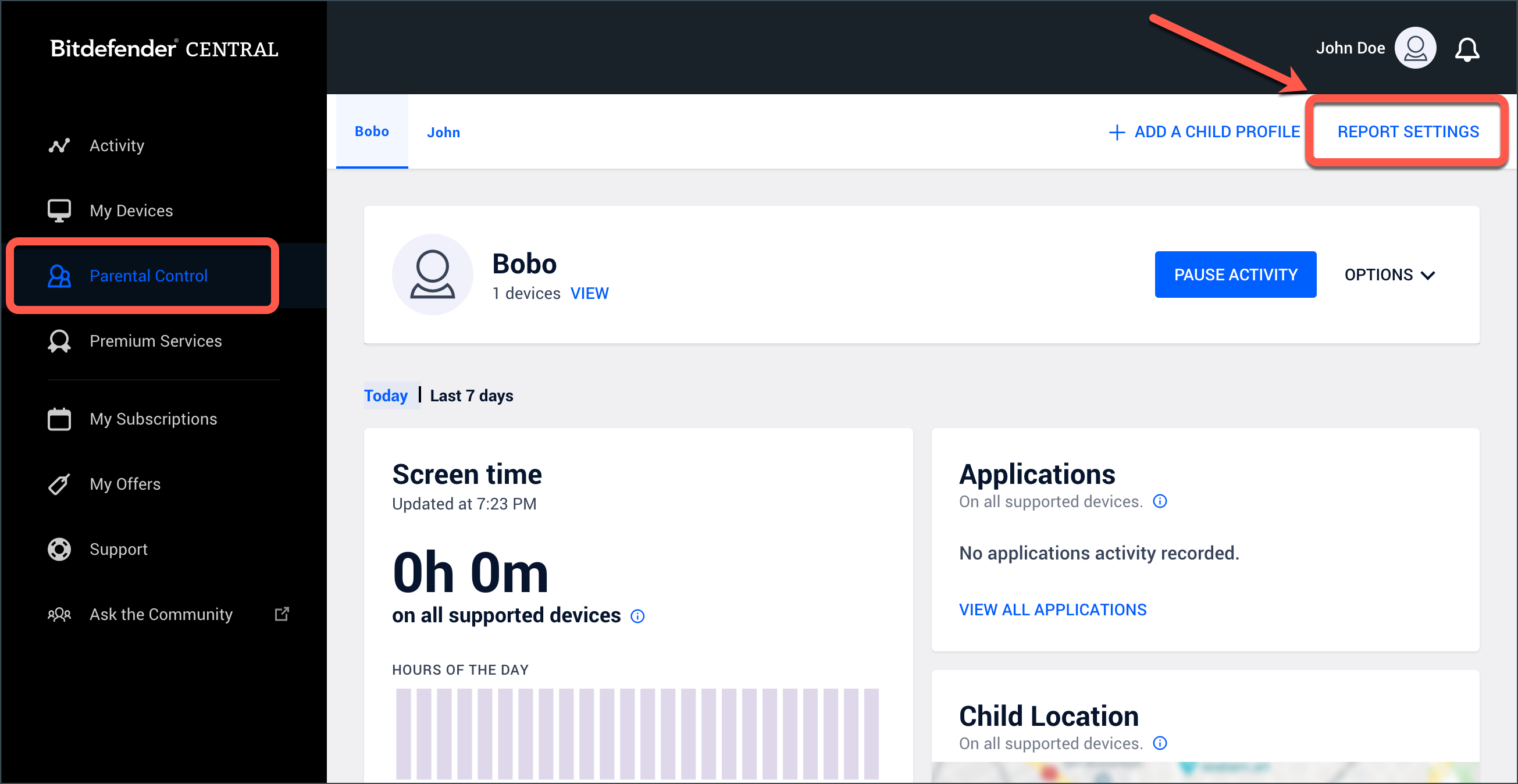 4. You can choose to receive e-mail notifications for the following situations by checking their corresponding boxes:
• Attempts to access blocked websites
• Attempts to access blocked apps
• Child checks in as Safe
• Child leaves the safe areas or enters restricted areas
• Call or text from a blocked/unknown phone number
• Removal of Parental Control Facebook app
• You can also modify the e-mail address to which the notifications are sent.