I have an activation code. How do I add its validity to my subscription?
If you have purchased an activation code from one of our resellers or you received it as a present, then you can add its availability to your Bitdefender subscription.
To activate a subscription using an activation code, follow these steps:
1. Access your Bitdefender Central account.
2. Click on My Subscriptions.
3. Click the + Activate with code button, then input the code in the corresponding field.
4. Click on ACTIVATE.
5. Select Extend validity, then click on ACTIVATE.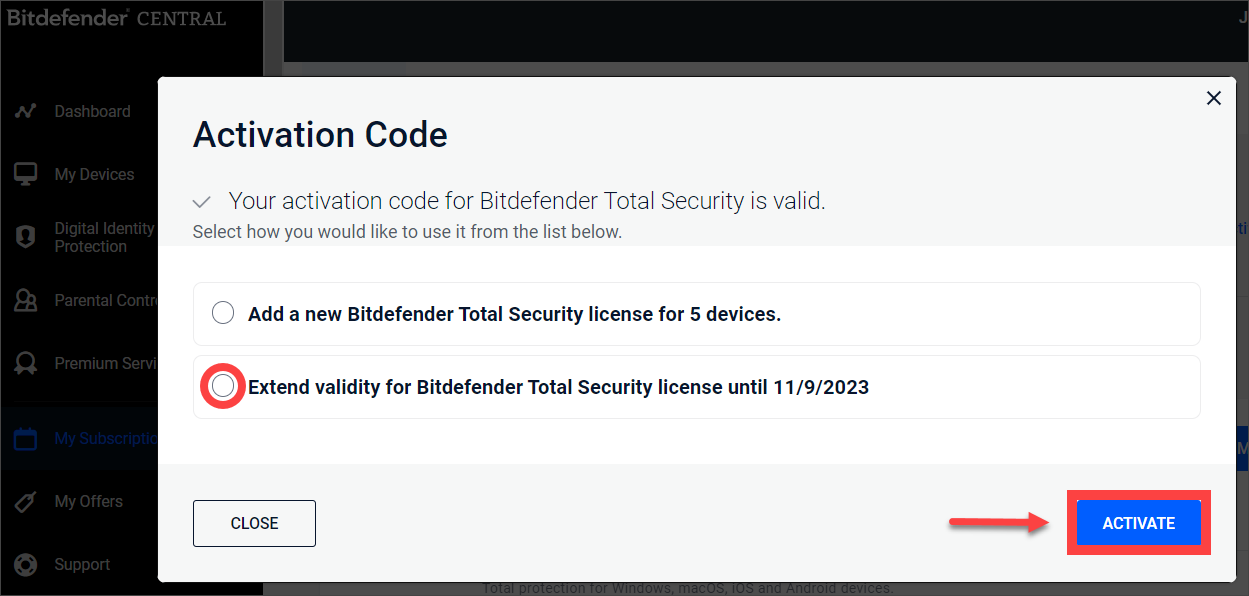 The extension is now visible in your Bitdefender Central account.
Related Articles
Was this article helpful?