How to use the Safe Files feature in Bitdefender Antivirus for Mac
Ransomware is a malicious software that seeks to encrypt files and hold them for ransom. Users must pay the hackers to regain access to files like picture, videos or important documents.
Using the latest technology, Bitdefender ensures system integrity by protecting critical system areas against ransomware attacks without impacting the system. Bitdefender Safe Files guards your personal information and allows you to choose which apps can make changes to the protected files and which ones cannot.
The Bitdefender Safe Files wizard appears as soon as you install Bitdefender Antivirus for Mac on your Macintosh.
By default, the following folders are protected:
Users/myname/desktop
Users/myname/documents
Users/myname/downloads
Users/myname/pictures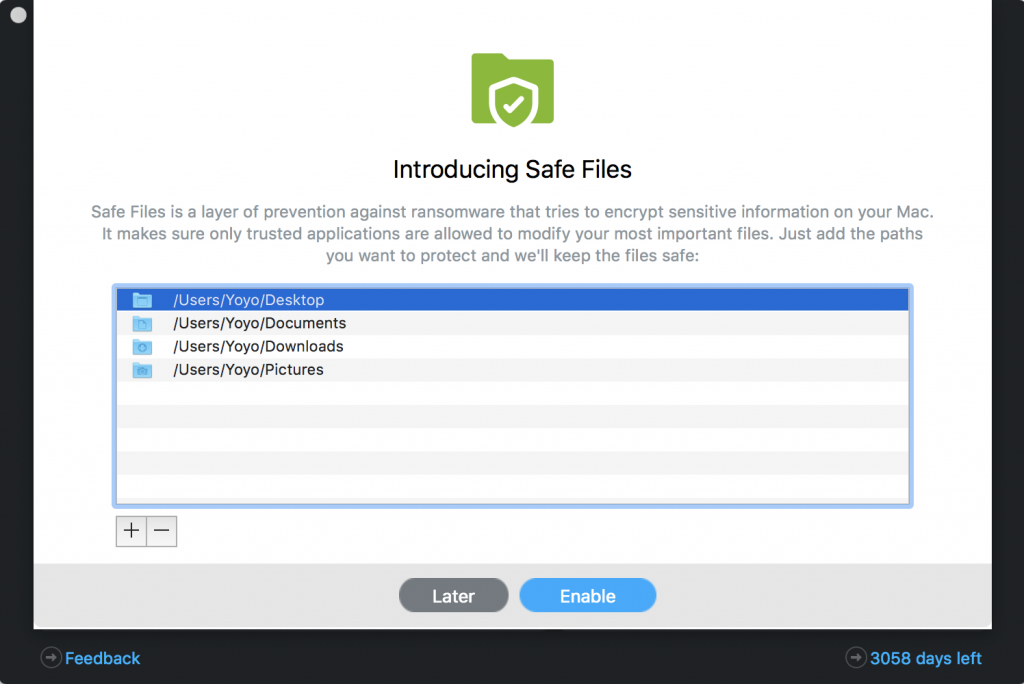 To access Safe Files:
• Click on the top menu bar icon of Bitdefender.
• Select Preferences.
• Go to the Safe Files tab.
You can add files to the protected environment by using one of the following methods:
• Drag and drop a file, folder or volume over the Safe Files window.
• Click the button labeled with the plus sign (+), located under the protected files list, then choose the file, folder or volume to be protected in case ransomware attacks will try access them.
You will be informed each time an unknown app with an unusual behavior will try to modify the files you added. Click Allow or Block to add it to the Managing Applications list. To add an application to the list:
• Click on the Manage Applications button.
• Click Add (+).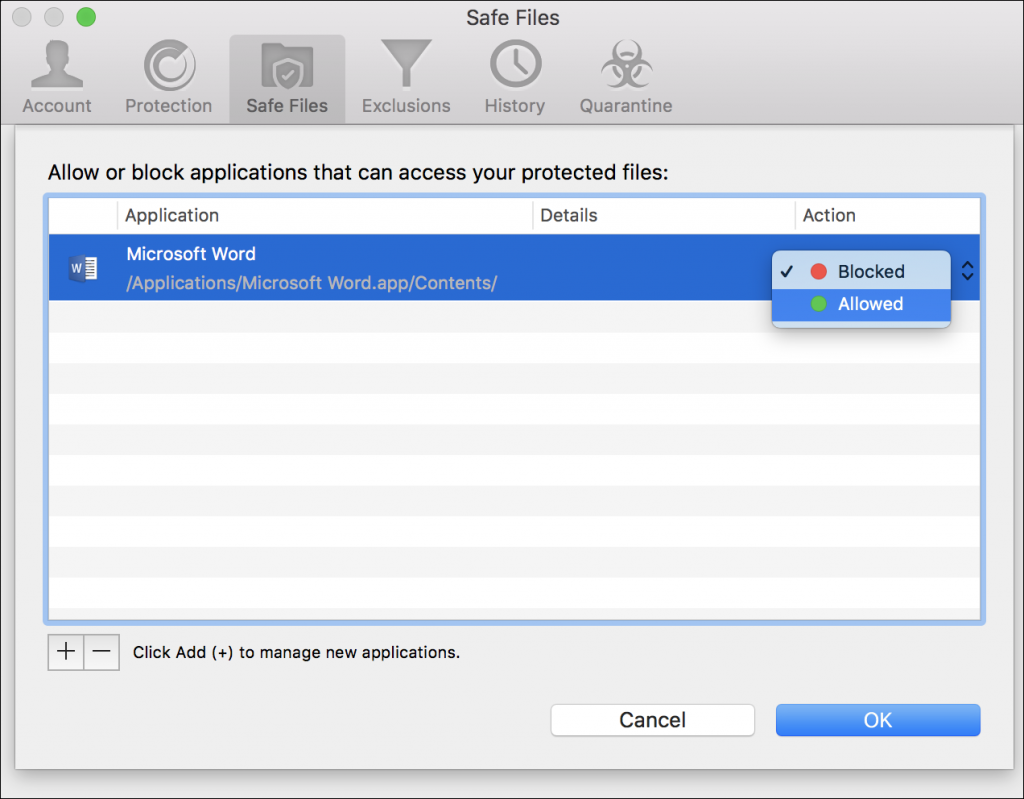 • Select the apps you want to manage.
• Click Open.
• Click OK to confirm the changes.
If, for example, you block Microsoft Word (like in the above image), the app will no longer be able to modify any files or save documents in the protected locations.
NOTE: Apps signed by Apple cannot be blocked. Thus, users can only block those developed by third parties.
Related Articles
Was this article helpful?