This article guides you stepwise to enable and set up Guest Network access on your Bitdefender BOX. Whenever you share your Wi-Fi password — even if it's only with friends — you put your home network at risk. But what if there was a way to let your guests browse freely using your connection while keeping your holiday pictures private?
Bitdefender BOX lets you safely add your friends' mobile devices to your Wi-Fi network without putting your privacy in danger.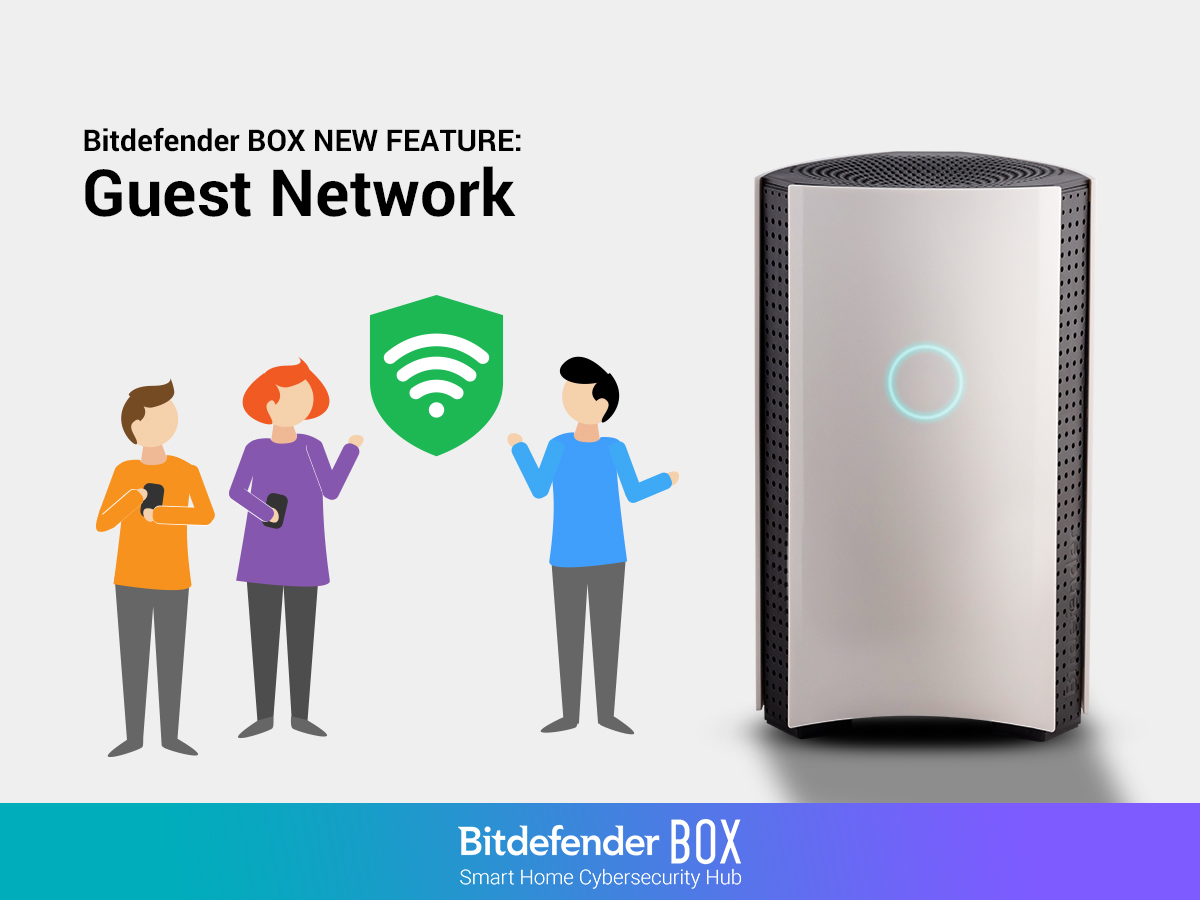 Bitdefender BOX lets you create a secure guest network
Guest devices may carry unknown issues, such as viruses that can infect your home network and make it vulnerable to attacks.
That's why Bitdefender BOX, your smart home cybersecurity hub, includes Guest Network, allowing your friends to connect to your home Wi-Fi without jeopardizing your privacy and security. Your devices won't share the same connection with your visitors' mobile phones, tablets, or computers.
This way, if a guest device is infected, your main network will remain shielded from threats such as Trojans and other types of malware. As they'll only use your Wi-Fi on the guest network, visitors won't have access to any of the resources you are sharing with your family, like photos or other information you wish to keep private.
How does it work?
Guest Network allows you to create two separate networks: one for your family and one for temporary visitors. Devices connected to the guest network will not be able to access, share files and printers connected to the main network.
Everyone will enjoy Wi-Fi access, without threatening your family's safety and privacy. This feature is easy to use, and you will have complete control over what happens in your Bitdefender BOX network.
How can I set up access to the Guest Network?
Start by creating the guest network from the Bitdefender Central app:
1. Open the Bitdefender Central app installed on your smartphone and go to the "Devices" icon at the bottom of the screen.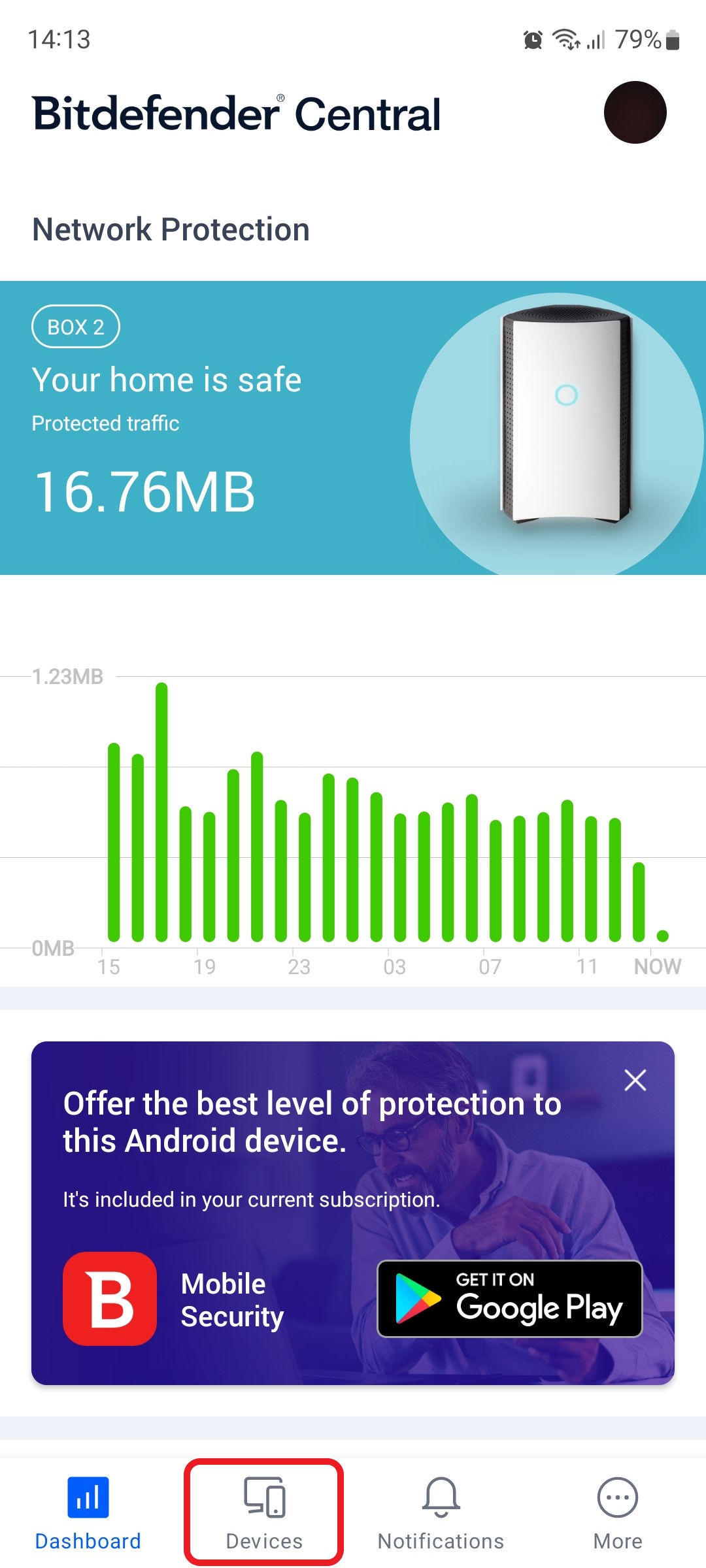 2. Next, select Bitdefender BOX in the list of devices.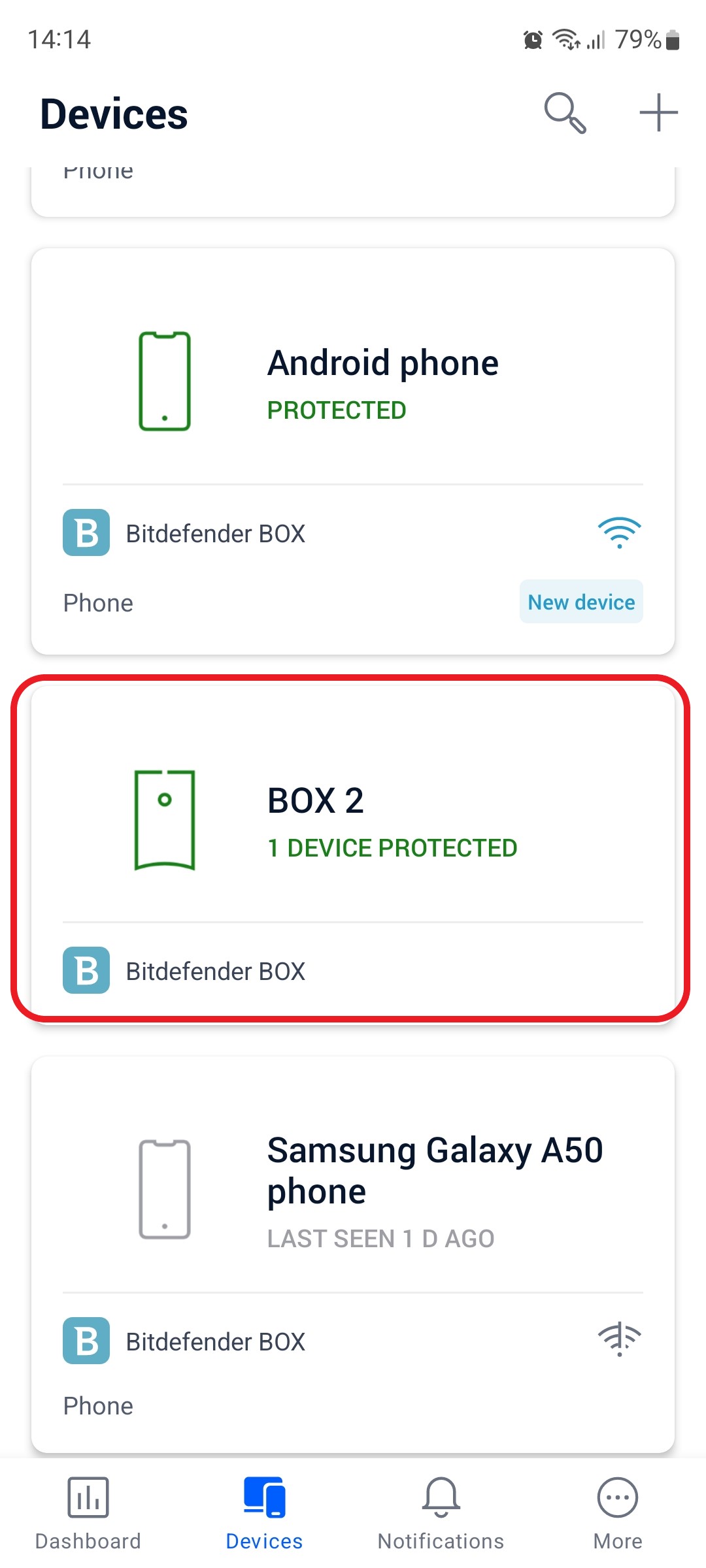 3. Then tap the small cogwheel in the top right corner to open the Bitdefender BOX settings.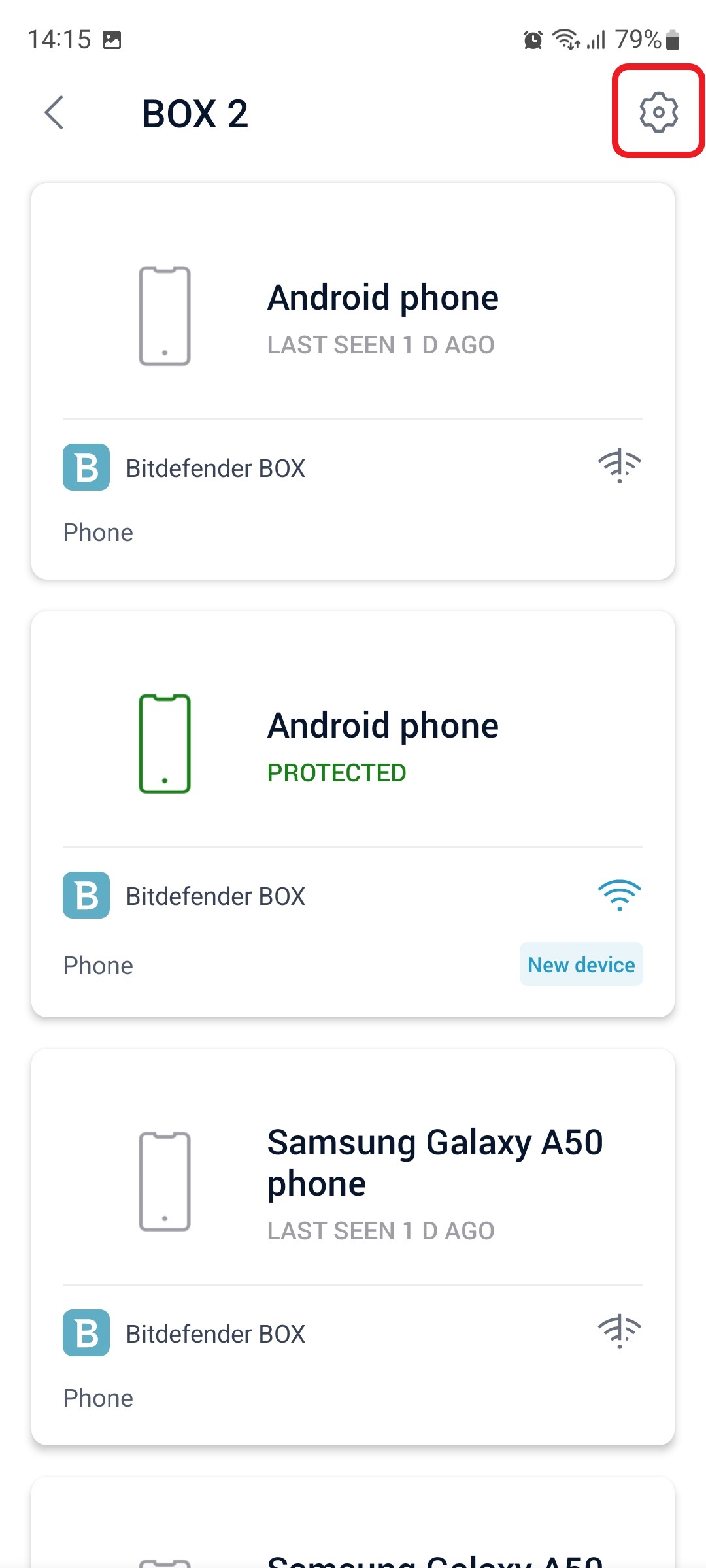 4. After opening the Settings menu, tap on the "Guest Network" option.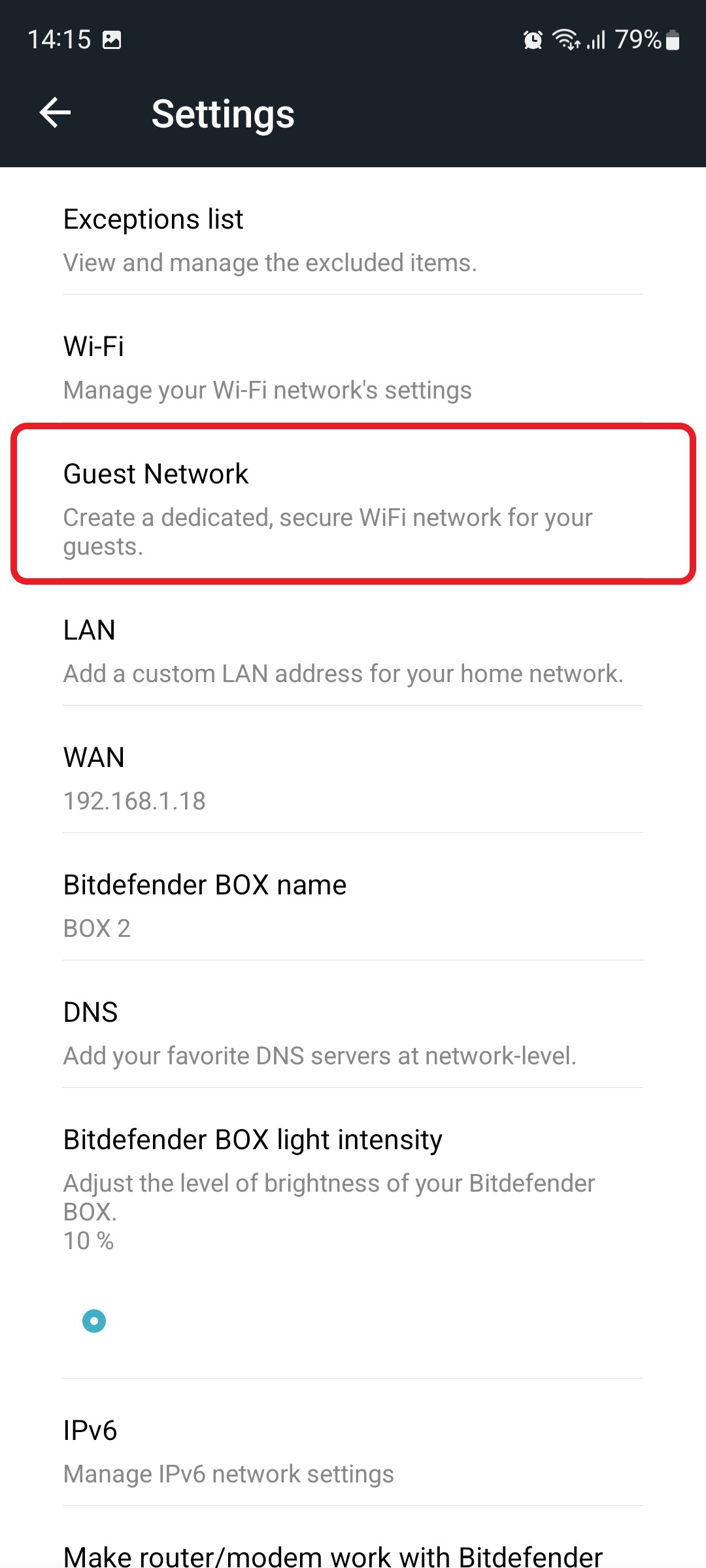 5. Toggle on the "Enable Guest network" option, then start typing a name and a password for this new Wi-Fi to share with your visitors. 
Tap the SAVE button when you are done to apply the changes.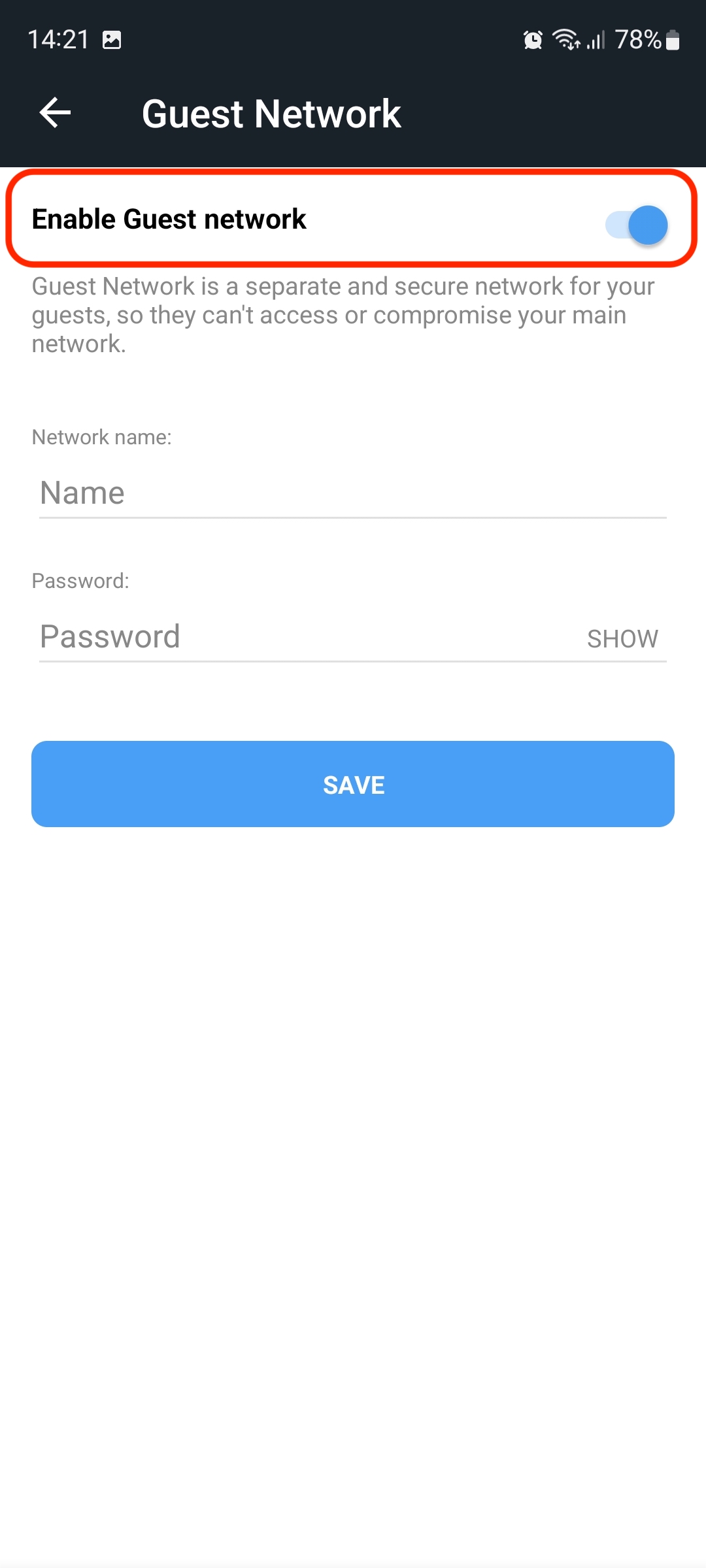 Still Need Help? Contact Us! If these steps don't fix your issue, click here to get in touch with a Bitdefender BOX representative. Our Support lines are open 24/7.