This app has been blocked for your protection: installer.exe won't start
Because of certain changes within the Bitdefender security software, users who try to install Bitdefender security using older kits might encounter issues during the installation process. The User Account Control will block installer.exe and a window similar to the one below will be displayed on your screen.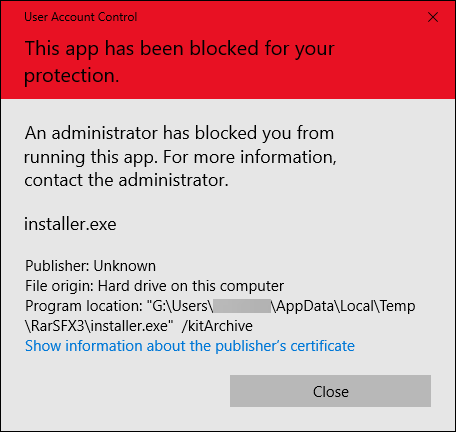 In such cases, you will have to:
1. Go to Bitdefender Central and log in to your account.
2. Install Bitdefender by following the steps from this article.
Was this article helpful?