Busting Myths: Cybercriminals aren't interested in me, they have bigger fish to fry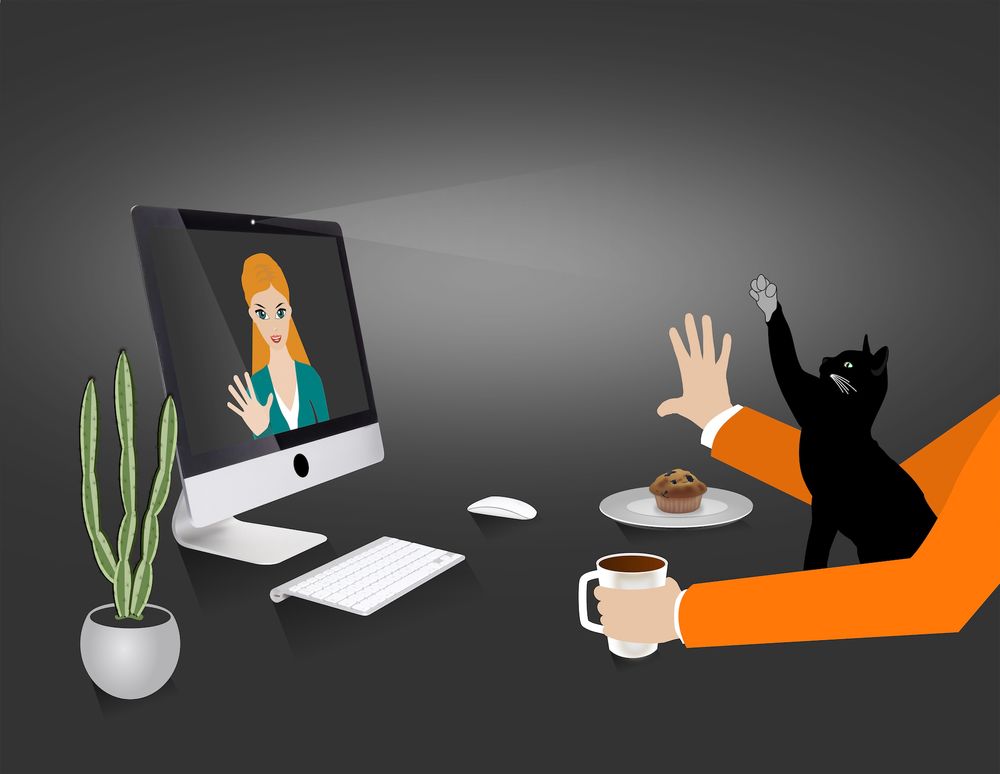 There's a common belief that hackers, scammers and fraudsters only go after multi-million-dollar companies, celebrities and big names like NASA, FBI and the Pentagon. After all, it's the plot of every hacker movie ever made, and we always see it in the news. But it's false. The mass media will always choose to run breaking news about Scarlett Johansson's email being hacked, because it gets people's attention, but that doesn't mean it can't happen to your aunt's computer. In fact, it happens more often than you think.
Why are hackers interested in you?
You may think you're safe from hackers because you're not that interesting or tech connected. You have an old personal computer you use once or twice a week to read your email, go on social media and maybe save family pictures. In the meantime, the only device you deal with is a smartphone, which is also a bit warn out. Why on Earth would hackers go after you?
Because they can. If a device is connected to the Internet, it's a target. Older devices are more exposed because sometimes manufacturers stop patching them and bad guys get a lot more time to study their vulnerabilities. And don't think they have to find you manually – they have automated tools that constantly search the Internet for weak computers that are easy to break.
Because it's profitable. Hackers aren't modern Robin Hoods, only going after the rich to give to the poor. Nor do they hold personal grudges against their victims. At the end of the day, they're just highly skilled thieves, and thieves are only interested in money. Of course, a rich company has much more of it than a regular person, but a company is also harder to hack, so your money will do just fine. And don't think that you're safe just because you rarely make any internet transactions. Stealing your credit card details is just one way they can make money out of you. They could use social engineering to trick you into sending money voluntarily. They could lock up all the files on your computer and ask for a ransom. They could install a crypto mining program on your device. They could steal your identity and use it to commit fraud.
Because it's easy. You don't even have to be the target yourself. Because everyone is connected, it's enough for one of your social media friends, or phone contacts, to be infected with a virus to push malware to their entire network of acquaintances.
How will hackers come after you?
Another misconception is that you're completely safe if you don't visit shady websites or download suspicious apps. That's not the case. You don't have to do anything special to become a target. Hackers carefully follow social trends and constantly reinvent their scams. They know you're likely using a smartphone, not a computer, to connect to the Internet, so mobile threats grew exponentially. Are you a big fan of social media? They want to be your friends. Are you doing all your shopping online? They'll impersonate shopping platforms and delivery companies. Are you closely watching the pandemic unravel? They have the latest news. On top of that, nowadays most types of cyberattacks are being offered as a paid service, even to crooks with no technical skills, so the threats will keep multiplying.
Stolen Credentials. Data leaks take place all the time. If a service you signed up for is breached, and your name, email address, password or credit card number are exposed, you can expect cybercriminals to use that information to crack your accounts and profit. Unfortunately, you can't do anything to protect against data breaches, but you can secure your accounts, and stay informed of what's going on.
Phishing and Spear-phishing. Cybercriminals will contact you via email, messenger or SMS and trick you into clicking a link. Once accessed, this will download malicious software, or take you to a fake website impersonating a legitimate website that will ask your for credit card details or account credentials and steal them.
Device take over. Hackers and researchers constantly probe devices for security vulnerabilities. Once discovered, they are usually fixed by manufacturers with software updates. However, if you're running an older device, or don't regularly update it to the latest version, cybercriminals can exploit those vulnerabilities and might take over your device from anywhere in the world.
What can you do to prevent getting hacked?
The first and most important thing to do is acknowledge it can happen to you too. Cybercrime is a global phenomenon, and it involves everybody. There's no running away or hiding, and there's no reason to obsess over it. Technology improves our lives, but it also has its risks. The quicker you acknowledge those risks, the safer you are.
Use strong, unique passwords for all your accounts and devices. The longer they are, the harder it is for someone to crack them.
Upgrade your devices constantly
Back up your valuable data periodically
Be suspicious of messages from strangers. Especially when they contain links.
Be wary of unusual messages, even when they come from people you know.
Don't download suspicious attachments or click dubious links
If you receive a message or a phone call urging you to take action immediately, don't rush into anything and don't give out personal details or financial information.
tags
---
Author
---
---
Right now
Top posts
FOLLOW US ON
SOCIAL MEDIA
---