How to use Parental Control for Bitdefender BOX
In this article we are going to show you how to use the Parental Control features available for Bitdefender BOX.
1. Start the Bitdefender Central app on your phone and access Users.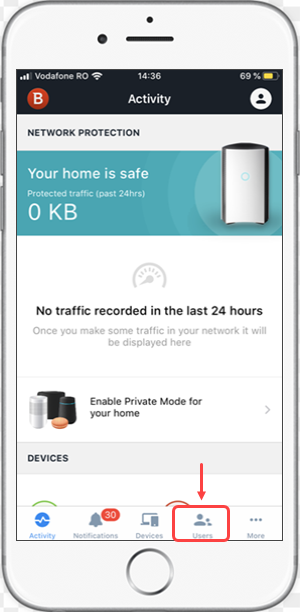 2. Choose the child profile, under CHILDREN. If your child does not have a profile yet, read – How to create a profile and add devices.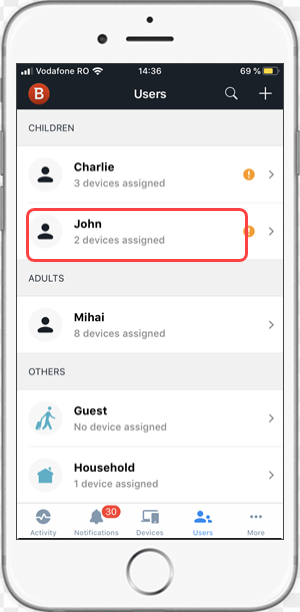 3. Scroll down to RESTRICTIONS, then tap on each option to manage it: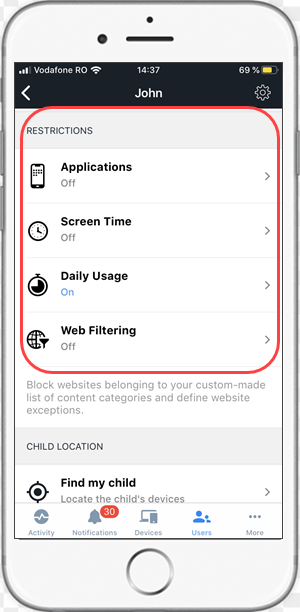 Applications ›
Screen Time ›
Daily Usage ›
Web Filtering ›
Was this article helpful?