What to do if I lose the internet connection after upgrading to Windows 10?
If you are having issues with the internet connection after you upgraded your OS to Windows 10, please set the Bitdefender Firewall correctly, by following these steps:
1. Open the Bitdefender program
2. Click on the Protection module and then click on the Firewall feature
3. Make sure the Firewall is turned ON and then go to the Adapters tab and perform the following changes:
• Next to "Network Type", select "Home/Office"
• Next to "Stealth Mode", select "Off"
• Next to "Generic" select, "On"
Now close the Bitdefender window and restart your system.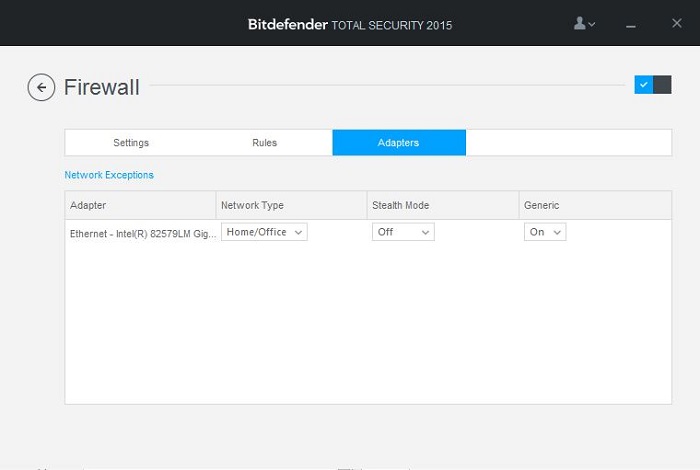 Related Articles
Was this article helpful?