How to install Flash for Bitdefender Safepay
Our secured Bitdefender Safepay browser allows users to install the Adobe Flash plugin easily, by following the steps described here:
1. Open the main Bitdefender window and go to the Privacy window.
2. In the SAFEPAY module, click on Open Safepay.
3. Press the menu button in the upper right corner, then press Settings.
3. Under Manage Plugins click the Download button next to the Adobe Flash plugin.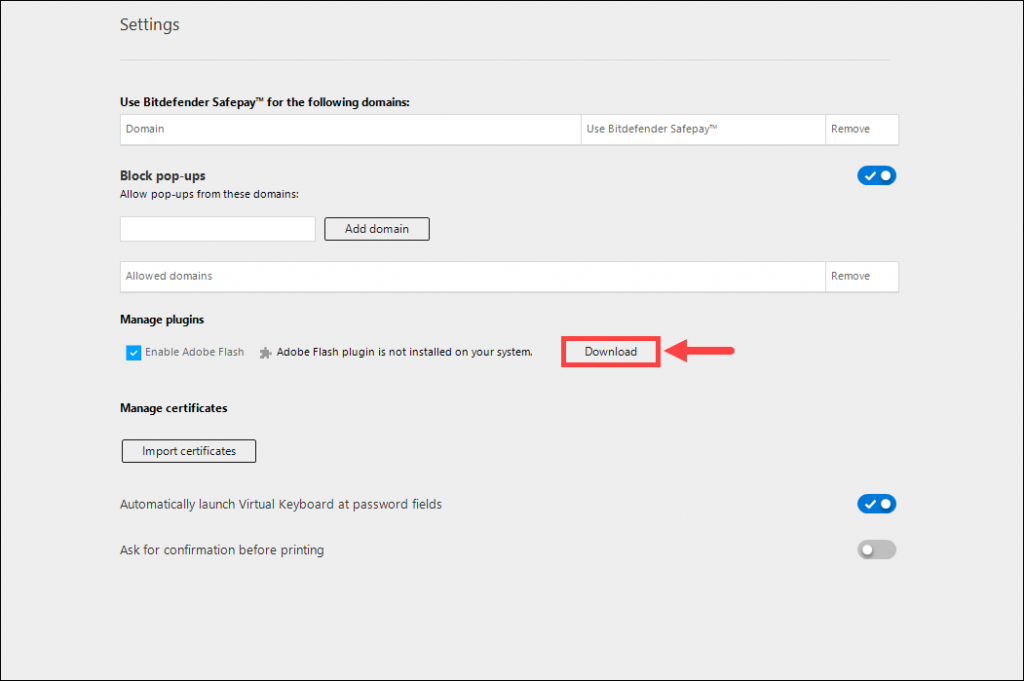 4. You will be redirected to Adobe's site . Select your operating system and at step 2 select "FP 32 for Opera and Chromium – PPAPI".
NOTE: In this case, we selected Windows 10/Windows 8 as an example.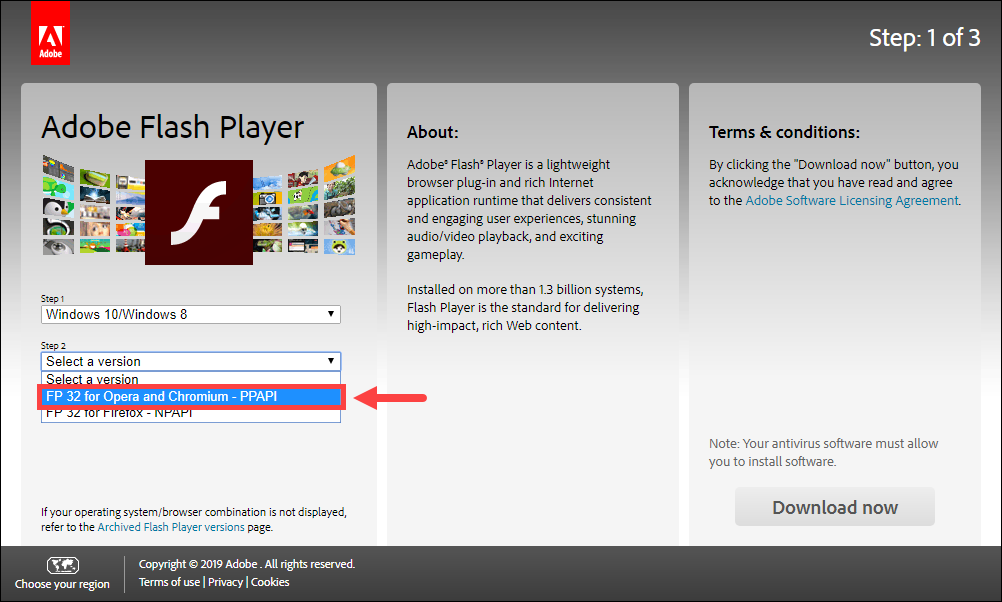 5. Click Download now and follow the rest of the on-screen steps.
NOTE: If the Adobe Flash Player plugin is not installed or is outdated, a Bitdefender message will be displayed. Click the corresponding button to continue. After the installation process is completed, you will have to manually reopen the Bitdefender Safepay browser to continue your work.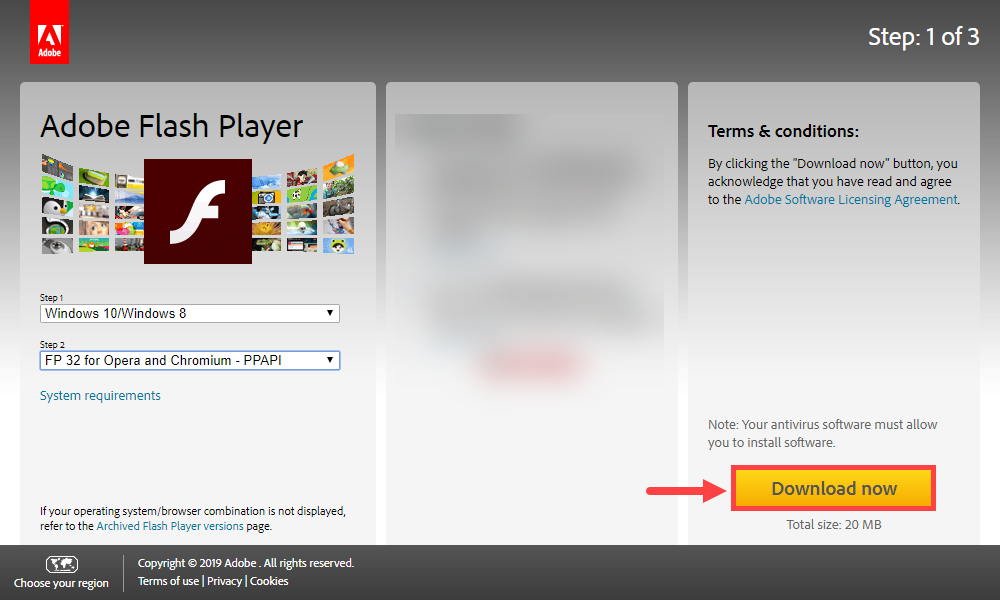 Was this article helpful?