Facebook joins smart home revolution, introduces smart video calling device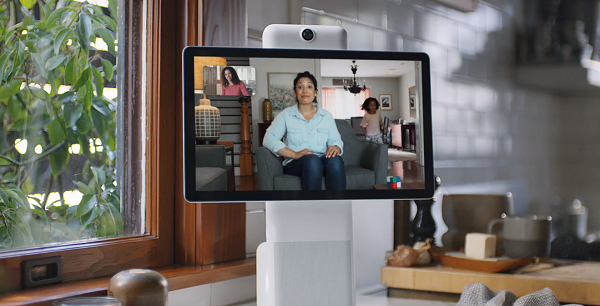 Facebook has just crossed into the world of smart device manufacturing, releasing this past Monday a piece of hardware that directly targets families – a consumer video device called Portal that promises to completely transform video calling experience with Facebook Messenger contacts. It's not clear how excited users will get, considering major security breaches at the social network have cast doubt over the company's commitment to privacy over the past year.
First things first; let's take a closer look at Portal and Portal Plus. The two gadgets come with in-built Alexa and are sold at different prices, depending on the size of the screen. According to Facebook, the smart camera incorporated in Portal moves along with the action in the room and widens to capture all people present. The camera and microphone can be easily turned off.
The company claims all conversations are secured and private, and that the device doesn't use facial recognition technology and any AI technology it deploys doesn't run on Facebook servers.
"Portal was created with privacy, safety and security in mind. And it has clear and simple settings, so you stay in control," reads the product page.
This product launch came at an odd time for Facebook and cybersecurity. People had barely gotten over the Cambridge Analytica scandal when another privacy issue emerged. About two weeks ago, 50 million Facebook accounts were compromised due to a software glitch that allowed third parties to steal authentication tokens. And now they want users to buy a smart device with video and microphone features and install it on their smart home network.
Facebook
Portal
smart camera
user privacy