Bitdefender BOX Technology Teardown – Device Detection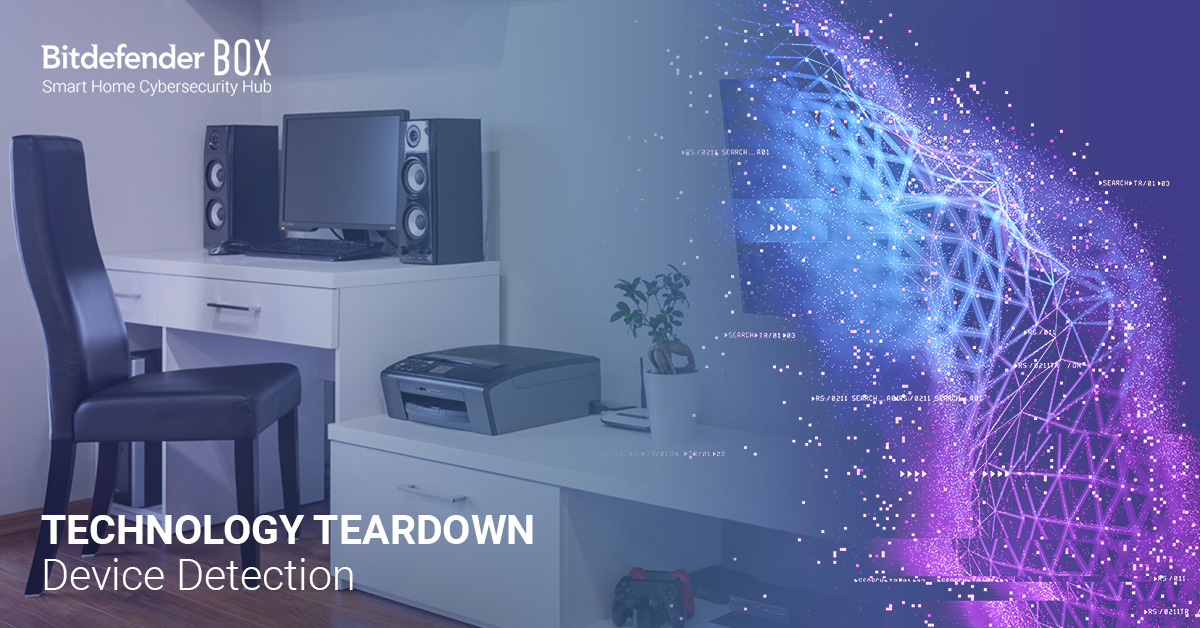 We know technology can sound overwhelming, particularly when it comes to cybersecurity. So we strive to make it accessible and controllable at the press of a button. This article – part of a series – aims to explain several of the innovative Bitdefender technologies that constitute the building blocks of Bitdefender BOX.
Internet-connected devices have quietly and quickly changed our lives. Smartphones, smart lights and connected TV sets regularly grace the modern home. Since 2015, the number of Internet connected devices has increased sharply, and users now report an average of 15 gadgets per household.
Under these circumstances, device protection has become extremely important for the safety of users, as well as for the safety of the Internet itself. But before you can protect a connected device, you have to know that you have it.
Enter Device Detection
Device detection is a fundamental technology in Bitdefender BOX —the glue that holds the rest of the features together. When you connect a device to your Bitdefender BOX, it's automatically scanned with a series of technologies, including some proprietary to Bitdefender, to establish several traits. Identification information includes device name, device type or category, manufacturer, IP and MAC address. Technologies built into Bitdefender BOX can infer a lot about a device by simply looking at the MAC address, a unique identification number burned into a networked device during manufacturing. This data is aggregated with device-specific information, such as exposed services and how they identify, operating system and so on.
Once the device is identified, Bitdefender BOX assigns it an icon and allows you to modify its name. Android-554g39dg543 can become Dad's Phone at the press of a button so you can keep track of devices you know.
Discovered devices don't just get cool names; they can also get owners – Bitdefender BOX allows you to cluster devices under the name of the family member who owns them. Shared devices can be assigned to the Household category, while devices belonging to guests who occasionally connect to your Bitdefender BOX have a dedicated Guest folder.
Bitdefender BOX also includes a special category of devices that can be managed more intimately. The Children category, which  clusters devices belonging to the kids, can be used by the Parental Control module to enforce screen time and connectivity limits.
Device detection doesn't just help organize the devices you have. It also lets our Vulnerability Assessment technology know how to tackle a specific device during security assessments. It also helps you keep tabs of what devices have access to your network and immediately spot any intruders.
If you would like to learn more about Bitdefender BOX and its capabilities, you might want to take a look at the product's page or visit our Youtube page for tips, tricks and how-to videos.
Bitdefender BOX
device detection
technology