This bracelet jams microphones in smart devices, prevents eavesdropping [video]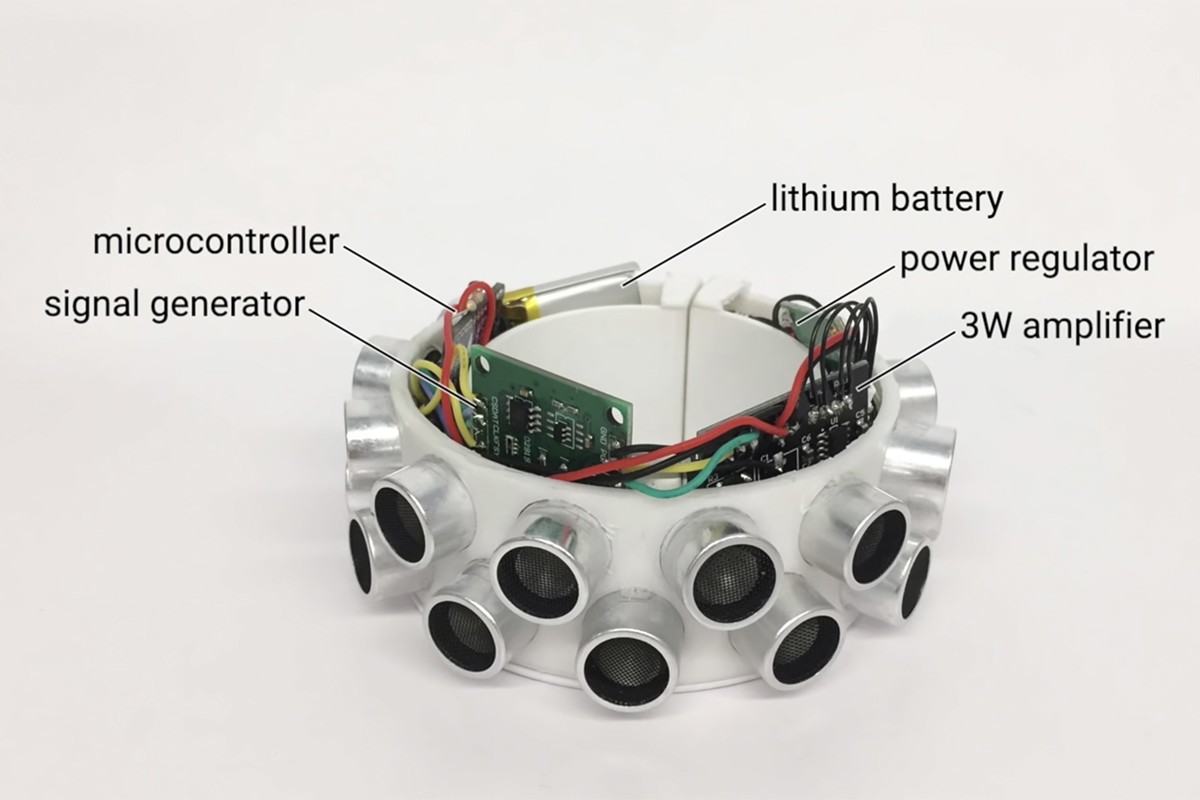 Researchers have come up with a device that prevents the commodity microphones found in modern households from recording human conversations. The research comes amid reports of smart home assistants recording human interactions without users' explicit consent.
The eight-member team from the University of Chicago explains in a paper that digital voice assistants like the Amazon's Echo and Google Home appear to only respond to designated wakeup words (e.g., "Alexa" and "Hey Google").
"However, their implementation requires them to listen continuously to detect these wake-up words," the students wrote.
"It has been shown that these devices can monitor and record sounds and conversations in real time, either maliciously, by misconfiguration, or after compromise by attackers," the paper reads. "Leaked audio data can be processed to extract confidential information, track user activity, count human speakers, or even extract handwriting content. These negative implications on users' security and privacy are significant and unacceptable."
The PDF is full of geekiness which many will undoubtedly find mesmerizing. It all boils down to a (not-so-wearable) bracelet equipped with ultrasonic transducers that emit jamming frequencies and prevent the microphones found in our commodity devices from recording human speech.
The jammer bracelet produces white noise randomly in the 24 to 26 kHz frequency range, inaudible to the human ear. The placement of individual jammers on the bracelet means sound pulses can overlap and cancel each other out, creating blind spots and leaving room for failure. However, natural human movements reduce these cancellation areas considerably.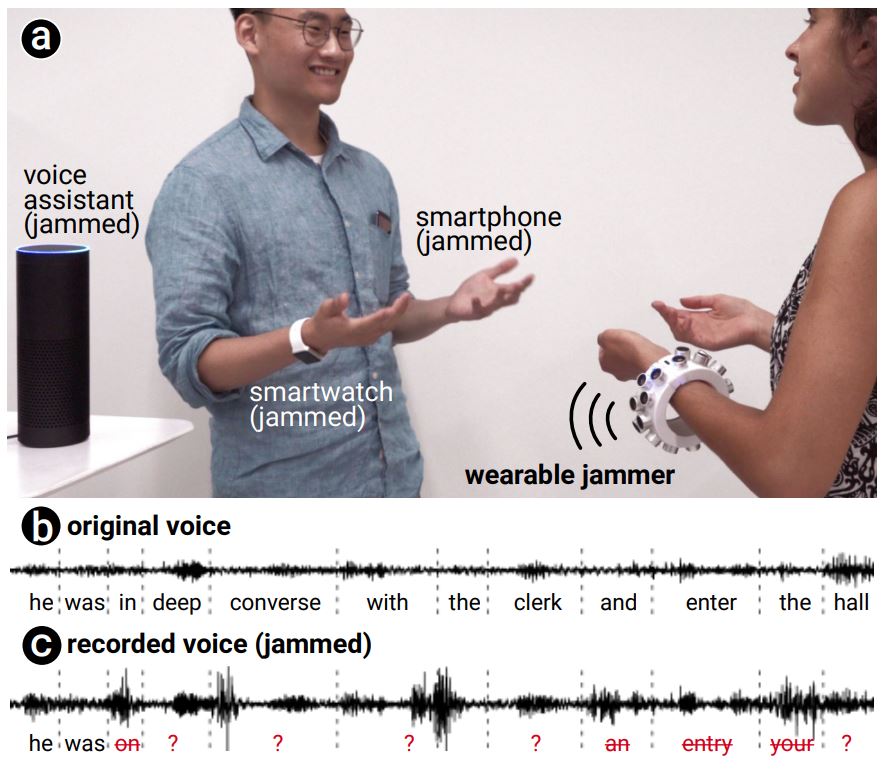 "We believe our wearable provides privacy in a world in which more and more devices are constantly eavesdropping on our conversations," conclude the researchers.
The invention is by no means practical, nor is it very attractive looking. The researchers themselves admit it is too large to be worn casually. However, it's certainly an interesting contraption with an admirable pursuit. Hats off to this enthusiastic geek squad for a cool prototype that seeks to defend our smart homes from eavesdroppers. A video demo of the thing in action can be found below. Enjoy!
alexa
amazon echo
eavesdropping
espionage
google home
home assistant
iot security
researcher
researchers
siri
university of chicago
voice assistant