In January 2022, the Cyber Threat Intelligence Lab started tracking a RIG Exploit Kit campaign pushing Raccoon Stealer – a credential-stealing Trojan advertised and sold on underground forums as malware-as-a-service for $ 200 a month.
RIG Exploit Kit is known to be used in conjunction with stealers such as RedLine (documented by Bitdefender earlier in April). The campaign tracked by Bitdefender has taken an unexpected turn in February when Raccoon Stealer came to a temporary halt as one of the lead developers was killed in the Russian invasion of Ukraine.
Despite the stealer no longer being operational anymore, threat actors operating this RIG campaign have rapidly adapted by replacing Raccoon malware with Dridex to make the most of the ongoing campaign. The diagram below shows a drop in pushed payloads around Feb 20, but operations continue undisrupted despite the termination of Racoon Stealer in late March.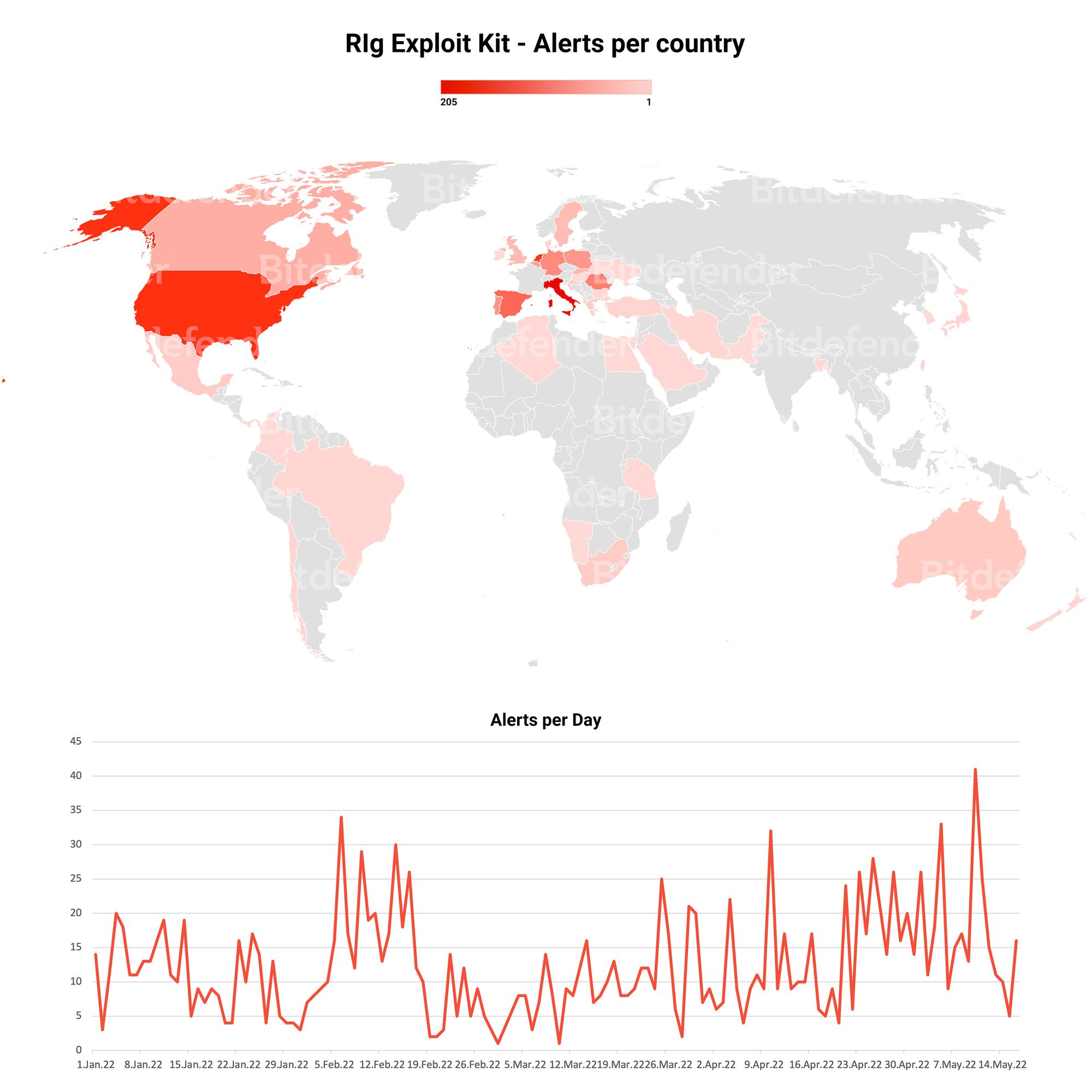 This once again demonstrates that threat actors are agile and quick to adapt to change. By design, RIG Exploit Kit allows for rapid substitution of payloads in case of detection or compromise, which helps cyber-criminal groups recover from disruption or environmental changes.
Despite the bumps in the road, Raccoon Stealer is not gone, it's just on a break – the first one since 2019. If you want to learn more about it, we have a deep dive whitepaper available for download below: