Scammers are always looking for new opportunities to line their digital pockets. They read the news and watch TV looking for the next big thing they can take advantage of to steal money and personal information from unguarded netizens.
The escalating conflict between Israel and militant Palestinian groups has spurred new scam opportunities and cybercriminal groups have already begun targeting consumers' inboxes with fraudulent correspondence.
Researchers at Bitdefender Antispam Lab first noticed Israel war-themed spam campaigns on Oct. 13.
Many of the spam emails were directed toward inboxes in Russia, followed by Sweden, Romania, Iran and India, as well as the US, Japan, Germany and the UK.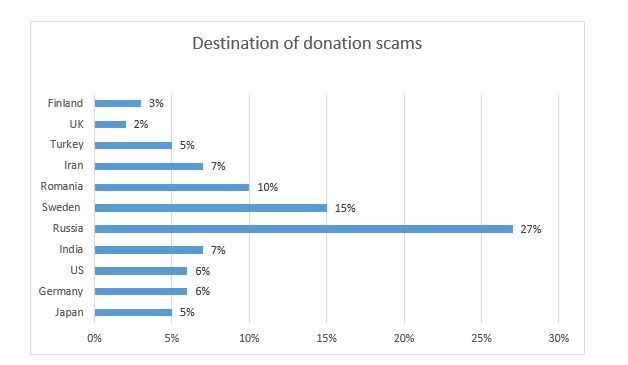 The email scams are similar to the spam trends observed by our researchers from the war in Ukraine, specifically crypto donations and advance-fee scams, piggybacking on the humanitarian crisis and victims on both sides of the conflict.
Despite thousands of victims and the genuine need for assistance, cybercriminals continue their spam attacks without scruples, masquerading as both victims and false charities to con internet users out of hard-earned money and deprive those who are truly in need of help.
Once again, we urge you to stay informed and not fall for fraudulent correspondence you may receive during this time. Below you can find examples of how cybercrooks are attempting to capitalize on the Israel-Gaza war:
Donation scams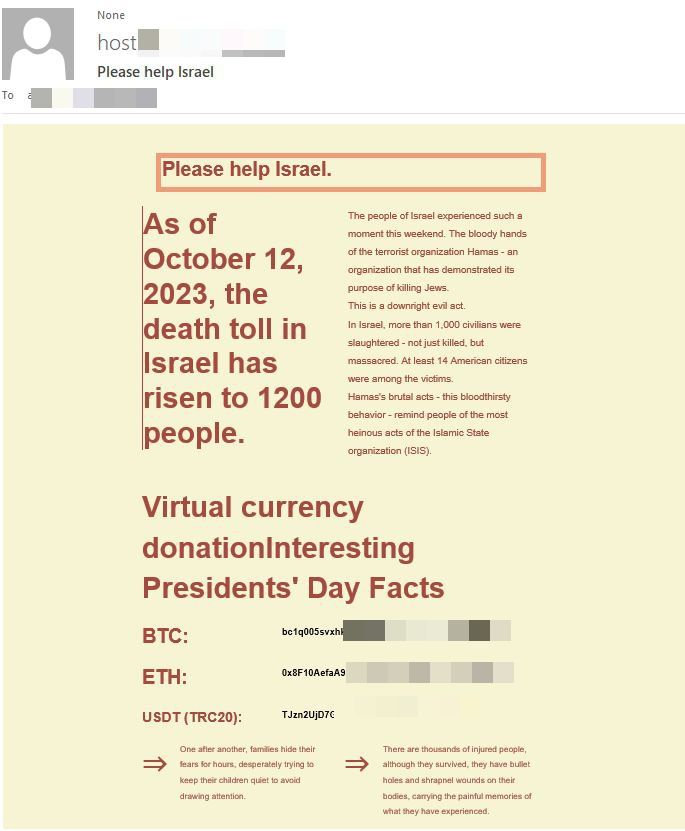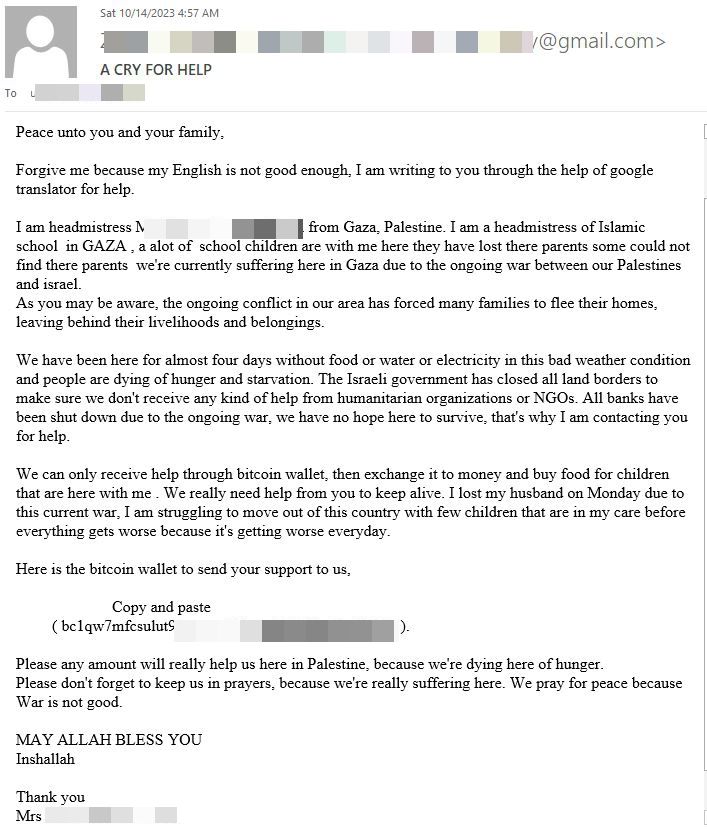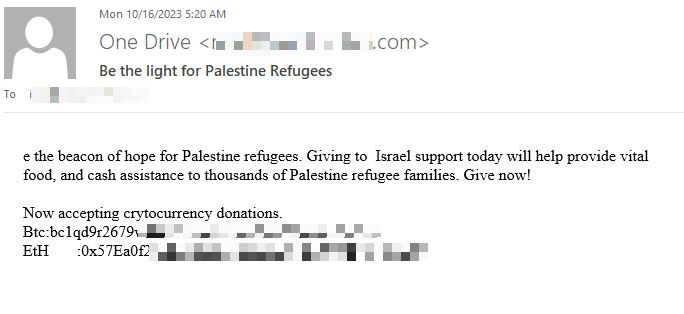 The advance-fee swindler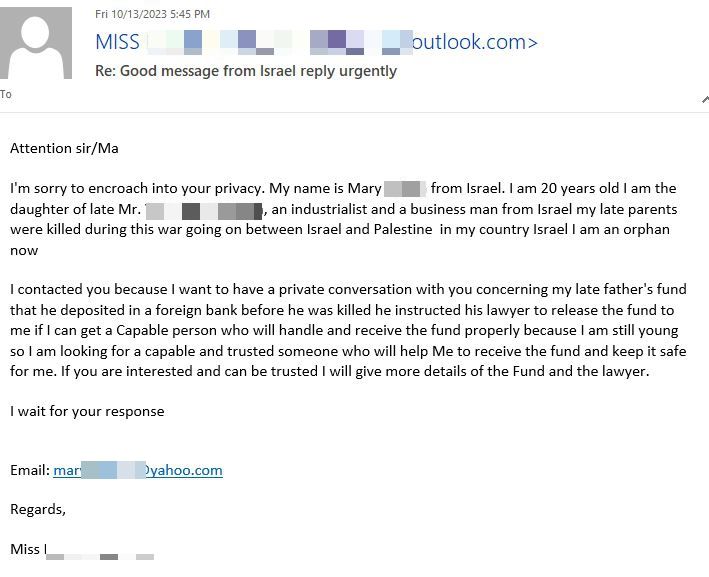 Just one of the crypto wallet addresses given by the scammers showed five recent transactions beginning on Oct. 11. In total about 100 USD has been transferred.
As the war continues into its second week, we expect this type of scam email to be regularly delivered to inboxes of users worldwide, and with fraudsters continuing to adjust their 'stories' and donation requests in line with the latest news and updates on the conflict.
The best way to remain safe and guard your finances is to closely inspect all war-related communications, whether via email, phone, text or social media. Always research the organization before making any payment – donation requests in crypto, wire transfers, and gift cards are a big red flag to be avoided at all costs.
Never respond to unsolicited emails that you know are a scam either. This will tell the scammers that your email address is valid and they will continue to target you with additional cons and malicious correspondence.
For you kind-hearted individuals who wish to donate smartly and securely to the real victims of the war, please research legitimate charity organizations that can provide help and emergency services to people.
An informed netizen is a safe netizen! Stay tuned for more insights and spam trends on our blog!