Seagate employees at risk of identity theft after employee data disclosed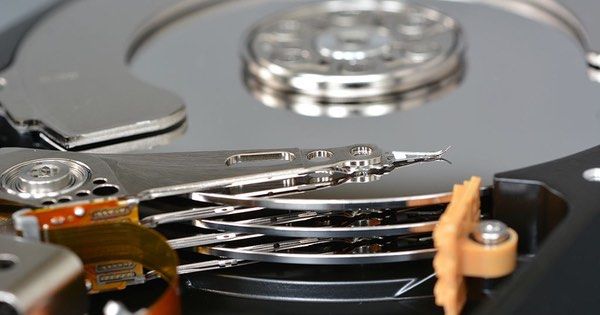 Past and present US employees of data storage firm Seagate are learning to face the facts: their identities may now be in the hands of a criminal gang, after the company revealed that a phishing attack had successfully stolen personal and tax information.
It appears that an employee was tricked into sending W-2 tax forms (which include such sensitive information as workers' social security numbers, salaries, and addresses) to an attacker, who simply sent a forged email claiming to be a senior executive of the firm.
Hardly the most sophisticated attack in the world, but one that is remarkably effectively – as Snapchat discovered to its cost last month when it was stung in a similar scam that exposed employees.
Spokesman Eric DeRitis confirmed to security blogger Brian Krebs details of what happened in the attack on Seagate:
"On March 1, Seagate Technology learned that the 2015 W-2 tax form information for current and former U.S.-based employees was sent to an unauthorized third party in response to the phishing email scam."

"The information was sent by an employee who believed the phishing email was a legitimate internal company request."

"When we learned about it, we immediately notified federal authorities who are now actively investigating it. We deeply regret this mistake and we offer our sincerest apologies to everyone affected. Seagate is aggressively analyzing where process changes are needed and we will implement those changes as quickly as we can."
Just last month, Brian Krebs described how security awareness company KnowBe4 had also been targeted, as scammers posed as an "urgent" email from CEO Sjuowerman to a member of the firm's accounting department.
"I want you to send me the list of W-2 copy of employees wage and tax statement for 2015, I need them in PDF file type, you can send it as an attachment. Kindly prepare the lists and email them to me asap."
The email's forged headers made it appear as if it had been sent from the CEO's corporate email account, but the return address went to a third party.
Fortunately KnowBe4's staff had their wits about them (as you would hope for a security awareness company!) and no sensitive data was transmitted, but it's easy to imagine how in many companies a worker might rush to assist the CEO without correctly asking themselves whether what they were doing was safe.
That's what happened at Snapchat, and what appears to have now happened at Seagate too.
An unknown number of affected individuals have been contacted via post by Seagate, and offered credit monitoring paid for by the company. However, as Krebs points out, this is unlikely to be much use against tax refund fraud.
The biggest concern is that criminal gangs will use the stolen information to create an online account with the IRS in a victim's name, and claim a tax refund.
Clearly criminals are actively exploiting human weakness and "desire to help the boss" to extract sensitive information from companies. It is highly unlikely that the likes of Seagate and Snapchat will be the last to be targeted in this way.
Implement tight controls over access to sensitive information in your organisation, and procedures regarding how data can be shared securely only those with a genuine need to access the data. Combine these best practices with a security awareness program to make sure that all staff are aware of the risks, and are on the look out for scammers.
tags
---
Author
---
---
Right now
Top posts
FOLLOW US ON
SOCIAL MEDIA
---