Internet users can now remove personal information in the form of phone numbers, email addresses and physical addresses from Google Search, the US-based tech company announced this week.
The new options for removing personally identifiable information (PII) are meant to help users better protect themselves against privacy risks such as doxing, digital-enabled threats such as identity theft, fraud and even physical harm.
"Under this new policy expansion, people can now request removals of additional types of information when they find it in Search results, including personal contact information like a phone number, email address, or physical address," said Michelle Chang, Global Policy Lead for Search at Google. "The policy also allows for the removal of additional information that may pose a risk for identity theft, such as confidential log-in credentials, when it appears in Search results."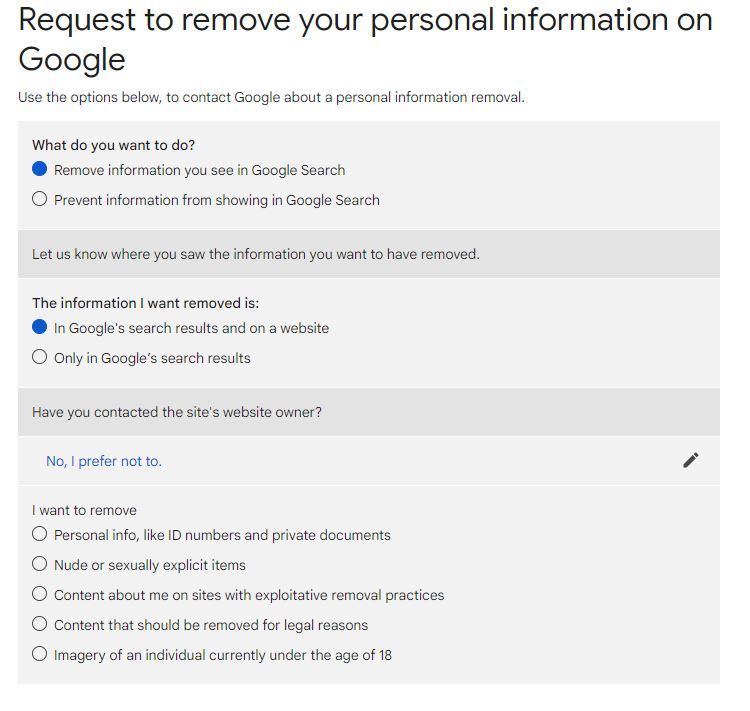 Although the tech giant had previously allowed individuals to request the removal from Google Search of sensitive personal data such as SSNs, financial information, and medical records, the latest policy expands the content removal requirements to protect individuals against malicious attempts using any contact information that may appear in a search query on Google.
While the privacy-focused policy may help consumers decrease their risks of internet-enabled crimes, the tech giant has warned users that removing the content from its search results won't eliminate the data from the internet.
"Google Search shows information gathered from websites across the web. Even if we remove content from Google Search, it may still exist on the web," Google explains. "This means someone might still find the content on the page that hosts it, through social media, on other search engines, or other ways. This is why you may wish to contact the site's webmaster and ask them to remove the content."
We often remind digital citizens about the dangers of oversharing information online and careless security practices that put their digital assets and even their reputation at risk.
Awareness is key when cleaning up your digital footprint and protecting your online self. Bitdefender's Digital Identity Protection service empowers users on their journey of self-discovery online by mapping out their digital footprint and allowing them to review the amount of publicly available personal information.
Users can find out the extent of their digital footprint to minimize the risks of sensitive data ending up in the wrong hands or being misused by cybercriminals and fraudsters.
Plans start at $3.33/per month and give you an easy way to regain control of your digital persona and avoid privacy threats. Plus, there's no excuse for you not to hunt down scattered personal information with our 30-day money-back guarantee.