ËœLulzSec Leader` Sabu Points to His Kids as the Weakness that Made Him an FBI Informant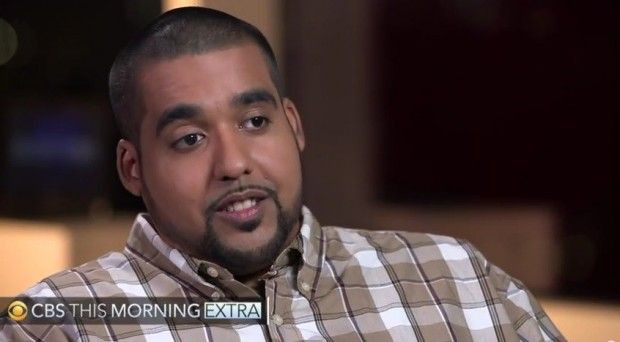 Former LulzSec leader Hector Xavier Monsegur, or ËœSabu,` pointed to his kids as the "weakness" that turned him into an FBI informant after his arrest in 2011, according to CBS. The station aired Sabu`s first TV interview, making waves among Anonymous members, who complained about the way they were portrayed.
"Shame on you CBS," AnonymousXenc wrote on YouTube. "You clearly are missing the point. Anonymous Is Everyone. If you stand for what you feel is right and against what you feel is wrong. Then you my friend are Anonymous. We are not a Group. We are an Idea. If the people support an action then the people will act. If not then the operation simply fades away. We have no leaders."
Sabu admitted to thousands of hacks, but said he also protected the US government, NASA and the military from 300 cyber-attacks while working with the FBI.
The former LulzSec leader said he knew about his arrest weeks before it happened, after noticing unusual activity around his apartment building in New York. On the morning of his arrest, Sabu had taken his kids to school. When he returned home, he noticed people and cars he had never seen before around the block.
"One of the guys was looking at me as I was walking by, reading his newspaper, and he`s peeking at me"¦," Monsegur told CBS. "When I look at him he completely gets lost, drops his newspaper and starts fidgeting around the car."
Sabu began to prepare for his last day with the family. After taking his kids from school, he bought them toys and coloring books. The actual arrest happened around eight or nine in the evening.
"They said Ëœwell, we know who you are, we know what you`re doing and we also know you have two kids in the house. You make the decision.` So it was as clear as day – I had an understanding – that my weakness "¦ was the kids."
Working for the FBI allowed Sabu to avoid 26 years in prison. He then communicated for the next three years with fellow hackers, but this time for the Bureau.
In 2012, Monsegur`s cooperation with the FBI led to the debated arrest of political hacktivist Jeremy Hammond, accused of breaching security intelligence company Stratfor.
To find out more about Sabu`s experience as a hacker and informant, check his interview on YouTube.
tags
---
Author
---
---
Right now
Top posts
FOLLOW US ON
SOCIAL MEDIA
---