A security breach may have cost current Formula 1 World Champion Max Verstappen an esports championship victory yesterday, and he's not happy.
Verstappen was competing in the "24 Hours of Le Mans Virtual" competition, the biggest esports event in endurance racing, which sees real-world FIA drivers compete alongside leading esports players for a total prize fund of US $250,000.
The five-round championship, which culminates in a live 24-hour finale, is ending on a sour note after server problems saw Verstappen - who was leading the race by over a minute - thrown out of the game and disconnected.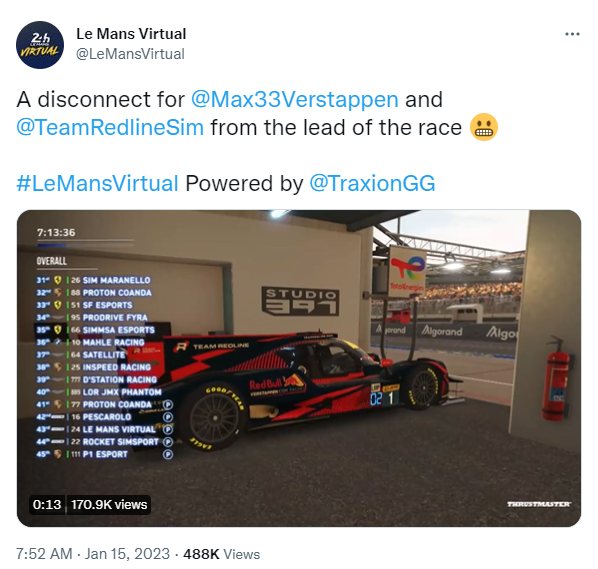 When he was eventually able to return to the track, Verstappen had fallen back to 17th position.
Over the following hour, Verstappen attempted to regain his lead - but only managed to fight back to 14th position, two laps behind the leaders.
Perhaps understandably under the circumstances, Verstappen decided to quit the race, and raged online about how the virtual event had been organised:
"This is the last time I am ever participating... Honestly it's a joke, you can't call this an event. Clown show... It's just a shame for everyone in the team because we all wanted to do well here and then you get this. I think I'm going to uninstall the game. That's nice. Frees up a bit of space on the PC anyway. I hope everyone uninstalls the game."
Verstappen said he would have more chance to win if he went to a Las Vegas casino.
Several other drivers reportedly experienced similar problems while competing in the race. Earlier in the race, the Le Mans Virtual organisers had confirmed that it had suffered a "suspected security breach"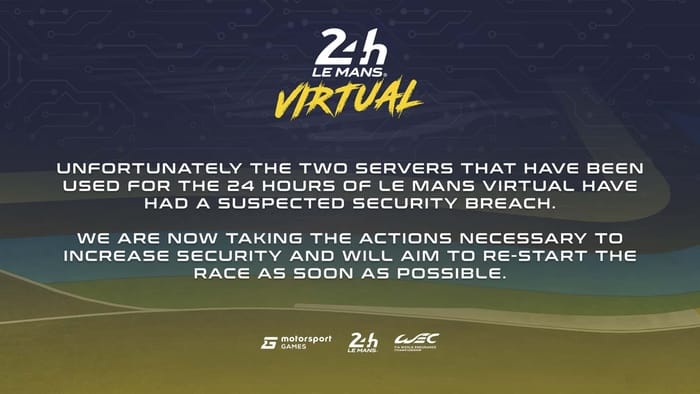 We are now taking the actions necessary to increase security and will aim to re-start the race as soon as possible.
Although some may feel that "it's just a game, what does it matter?" the truth is that esports is big business. Large amounts of money are spent in connection with the creation and organisation of video game tournaments, multi-million dollar sponsorship deals, as well as gambling.
Inevitably this can result in esports events being the target of distributed denial-of-service (DDoS) attacks against gaming servers, whether it be done with the intention of extorting ransoms from those hosting the virtual competitions or simply mischief.