Hackers Darken Astronomers' View of the Heavens in Attack on the ALMA Observatory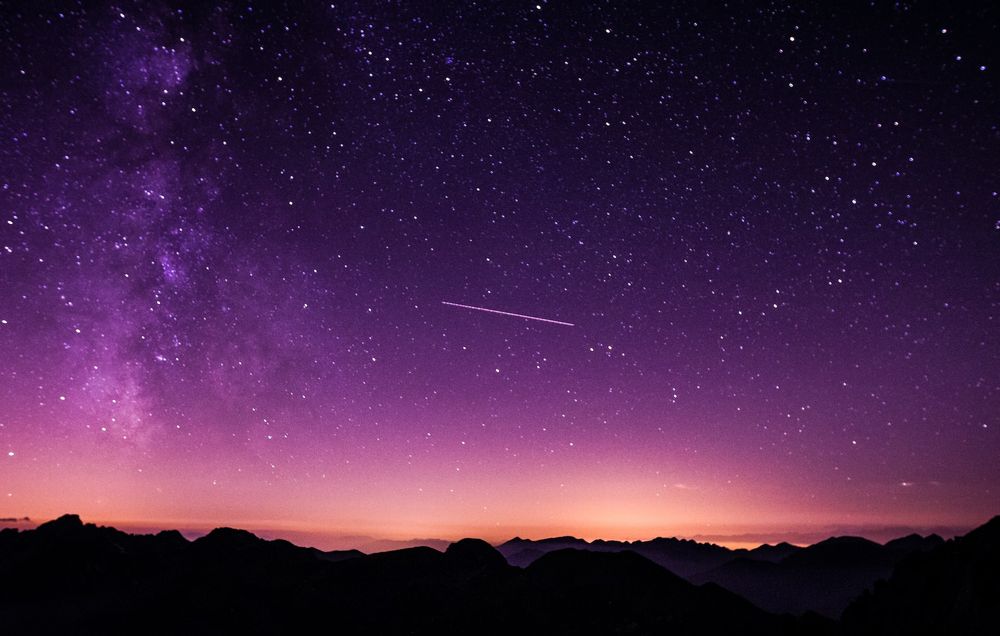 If you've been watching the rapid ascent of cybercrime in recent years, you might believe that, for a determined hacker, the sky's the limit.
But even that limit is now in question.
A cyberattack eyeing the final frontier has forced the world's most expensive ground-based telescope, at about $1.4 billion, to suspend astronomical observations.
The Atacama Large Millimeter/submillimeter Array (ALMA) is an astronomical interferometer of 66 radio telescopes in the Atacama Desert of northern Chile. At 5,000 meters above sea level in a dry, arid wasteland with mostly clear skies year round, ALMA studies celestial wonders like star birth, planetary formation, comets and colliding galaxies. It even helped produce the first direct image of a black hole, as part of the Event Horizon Telescope project.
The facility's empirical endeavors came to a halt Wednesday, and the observatory announced via Twitter that unknown hackers had frozen its systems.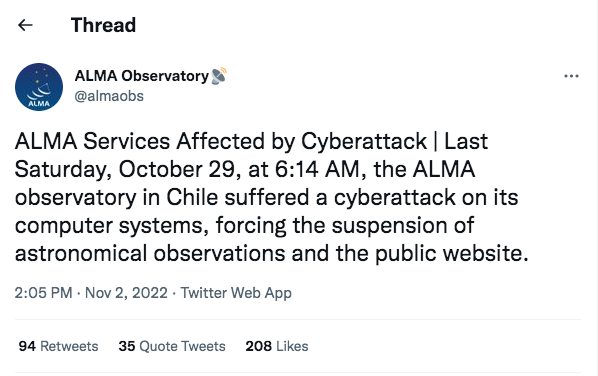 The attack not only darkened researchers' view of the Cosmos, but it also brought down the observatory's website and email services down here on Earth.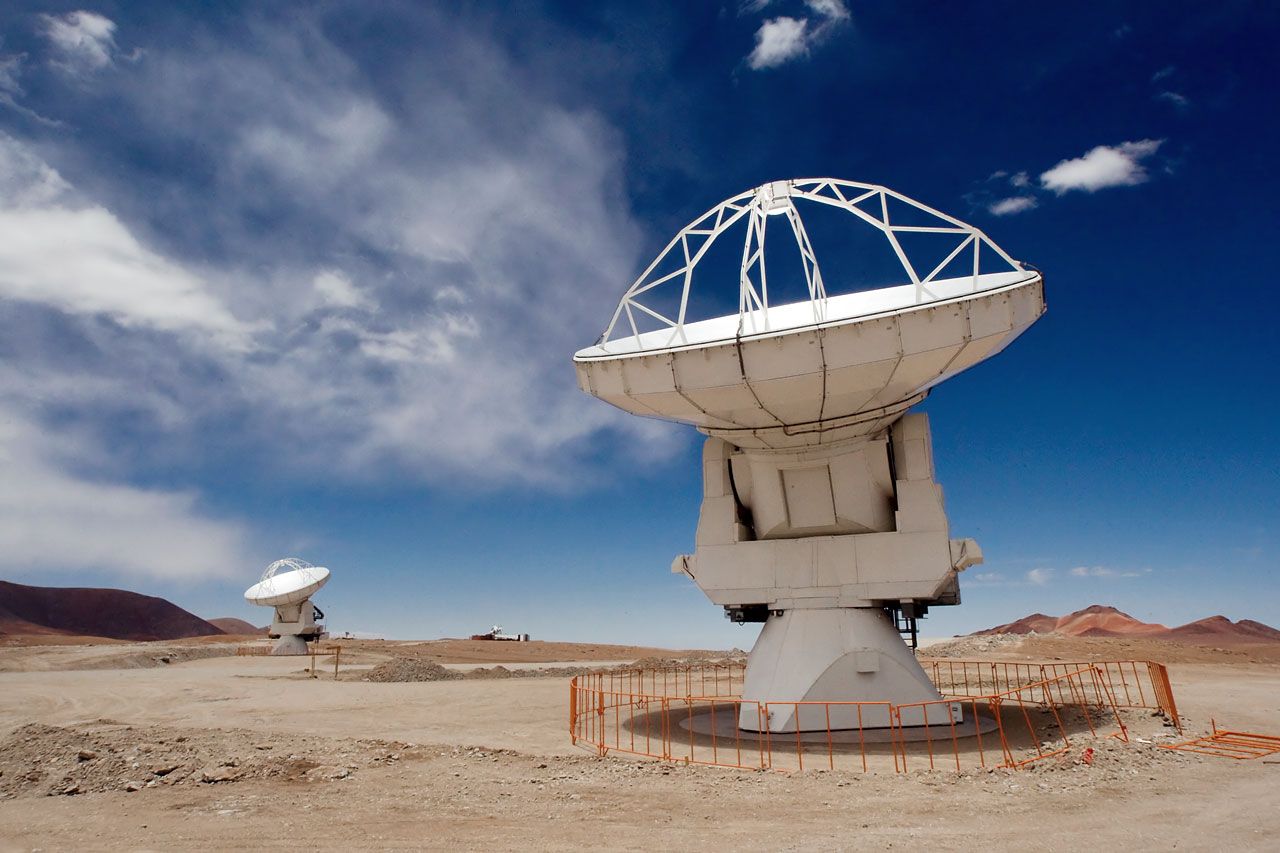 Two of the ALMA antennas high on the Chajnantor plateau at an altitude of 5000 metres (16,000 ft) in the Chilean Andes
Credit: Iztok Bončina/ESO
In an update, ALMA said the hackers didn't manage to take any scientific data, and the antennas were not affected physically in any way.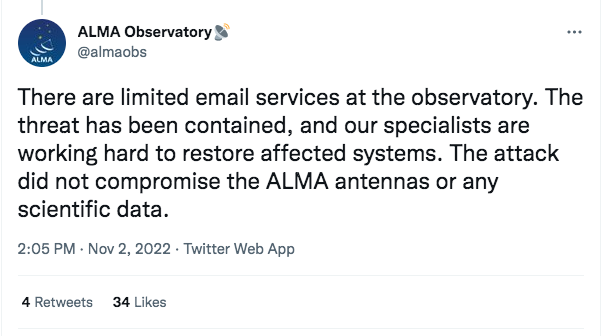 While the threat is said to be contained, the observatory is still offline, with no estimate as to when operations will return to normal.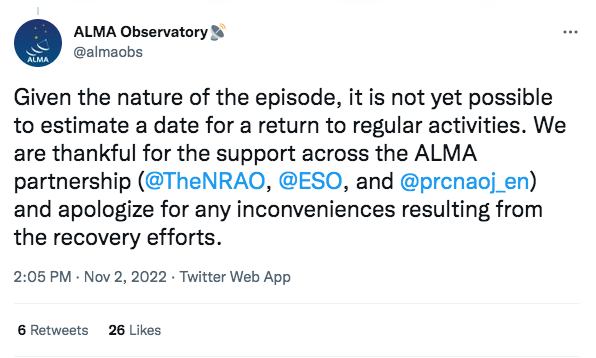 ALMA's wording suggests it might have had a run-in with ransomware, but that's mere speculation on our end at this point.
In a statement to BleepingComputer, a spokesperson for the astronomy station said:
We cannot further discuss the details as there is an ongoing investigation.
Our IT team was prepared to face the situation and had the proper infrastructure, although there is no flawless defense against hackers.
We are still working hard on the full recovery of services. Thanks for your understanding.
ALMA represents an international partnership between Europe, the US, Canada, Japan, South Korea, Taiwan and Chile.
tags
---
Author
---
---
Right now
Top posts
FOLLOW US ON
SOCIAL MEDIA
---