Spooky season is a fun time for kids and adults who delve into the annual celebrations by trick-or-treating, carving pumpkins or setting up haunted houses.
Meanwhile, plenty of others profit handsomely from the Halloween festivities, which are expected to top $12.2 billion in consumer spending (in the US alone) – And no, we're not talking about retailers!
As expected, spammers have also jumped on the ghostly bandwagon to scare up some profits, and internet users should be on high alert so as not to fall victim to their tricks.
Researchers at Bitdefender Antispam Lab have been carefully watching out for the latest Halloween-themed fraudulent spam to help keep you and your finances safe.
Greedy spammers prioritize correspondence based on expected consumer spending and participation in Halloween-themed celebrations
The 2023 distribution of Halloween spam comes as no surprise to our researchers, with nearly 70% of all correspondence hitting inboxes in the US. Europe isn't off the radar this year either, with spammers showing a keen interest in users in Ireland, Sweden, Germany and Denmark (see Figure 1).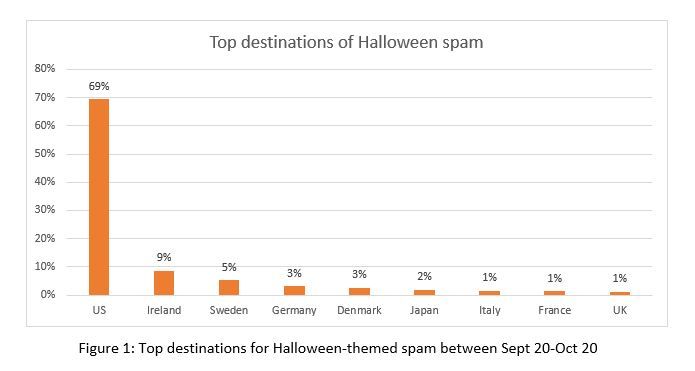 The bulk of spam emails were traced to IP addresses in Malaysia, the US and Germany (see Figure 2.)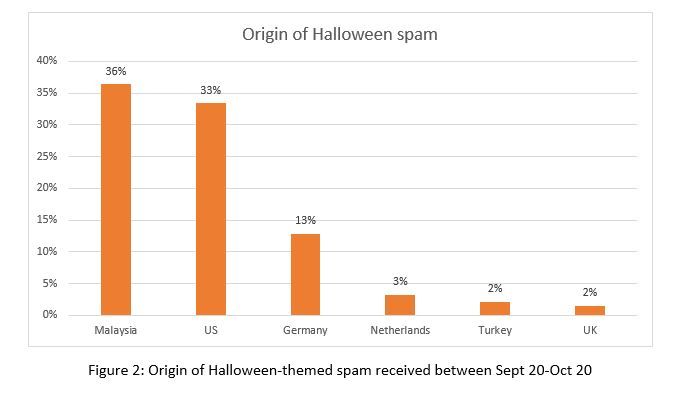 Spooky-season spam had a modest start but was spotted by our researchers as early as Sept 20. Significant peaks have been noticed since Oct.7, with more unsolicited correspondence expected to hit inboxes this week and on the eve of All Hallows (see Figure 3).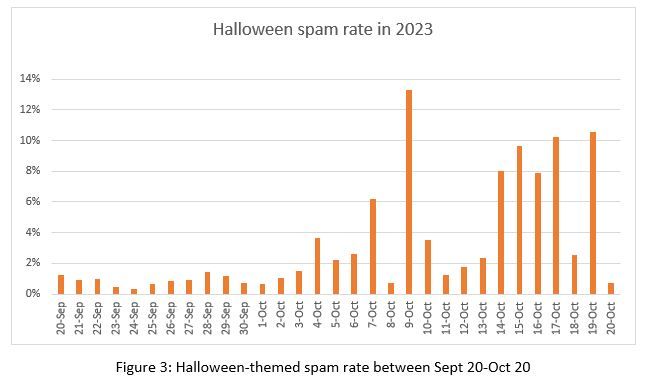 2023 Halloween click-baits and lures at a glance
So far, we have a near tie between the rate of legitimate marketing lures (traditional spam which is at 52%) and fraudulent Halloween-themed spam emails (at a whopping 48%).
With nearly half of all Halloween-themed received spam sent between Sept 20 and Oct 20 marked as a scam by Bitdefender Antispam Lab, we would like to break down this year's trends and fraudulent spam campaigns that threaten the digital and financial safety of consumers worldwide.
Similar to our 2022 Halloween spam research, spammers continue to exploit consumer-shopping behaviors this year too. They continue to serve phony deals on Halloween decorations, sweets, party supplies, and costumes, and even recycle spam campaigns we've already seen in 2022.
Needless to say, the Halloween 2023 spam motto has got to be "freebies," with nearly 27% of analyzed scam emails saying the recipient is about to receive a free gift or can participate in a survey to win gadgets or household items.
The cybercrooks behind these fraudulent spam campaigns also impersonate big retail names or airlines including Walmart, Amazon and Southwest. The fake rewards for completing surveys range from ring doorbells, Amazon Fire HD tablets, Dell laptops and kitchen sets to $500 flight vouchers. The recipients are only asked to pay a modest shipping fee of $7.95 for their chosen gifts.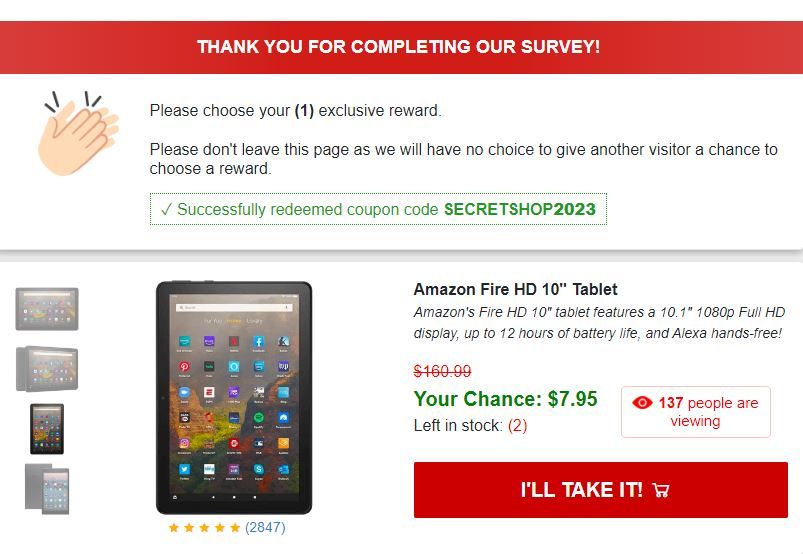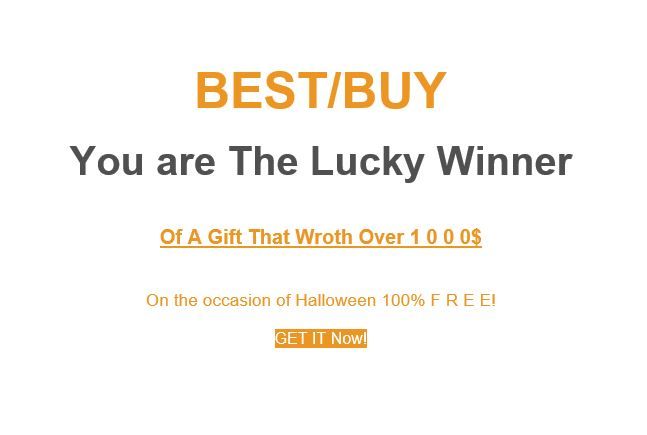 Users in France were also baited with a Halloween gift (cadeau de Halloween) in the form of an iPhone 15.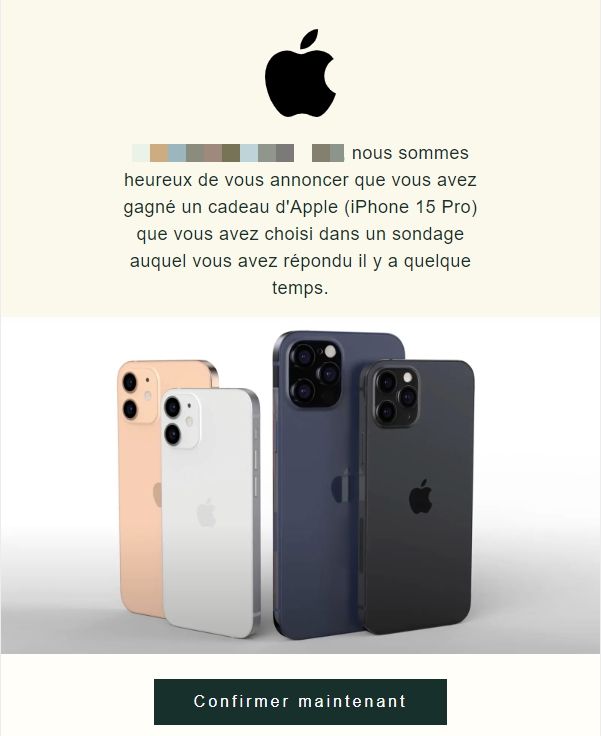 Users in search of some apparel or who want to satisfy a sweet tooth with some seasonal chocolates were also targeted by phony correspondence.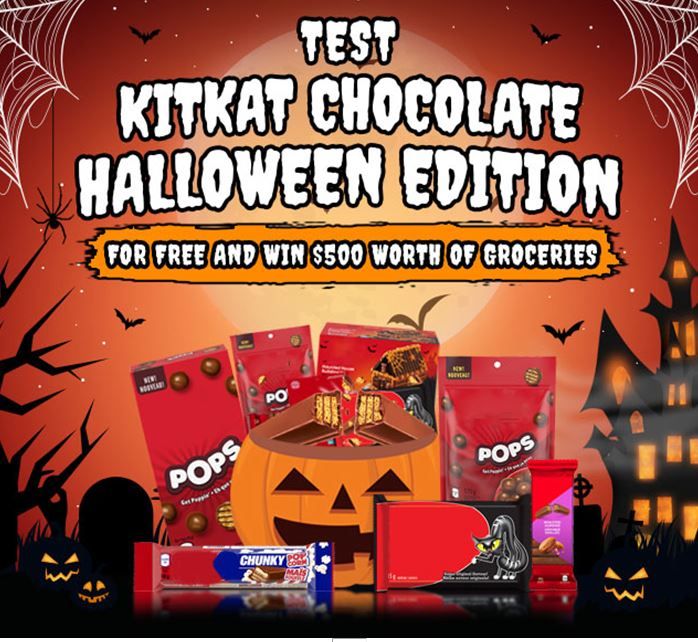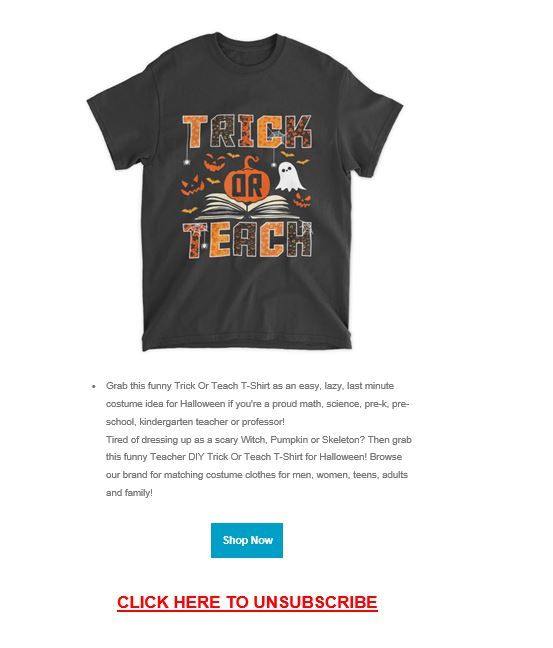 Halloween dating schemes are also on the 2023 spam agenda, with scammers reusing 2022 email templates and messages to lure recipients onto dating sites to meet Ukrainian women.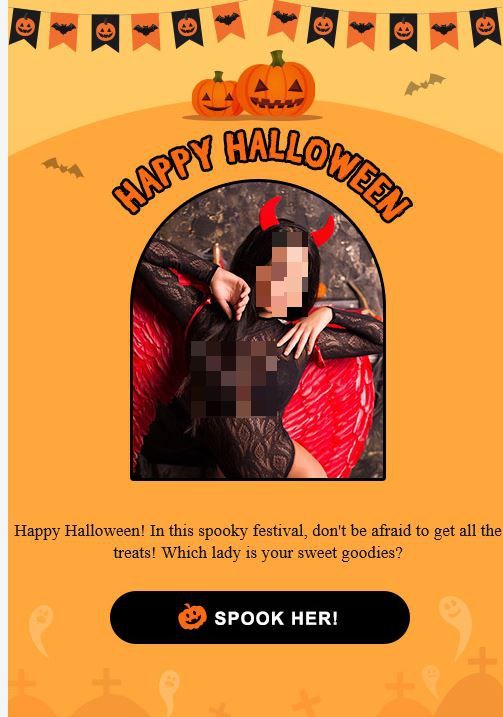 Here's a fresh take on the Halloween dating schemes: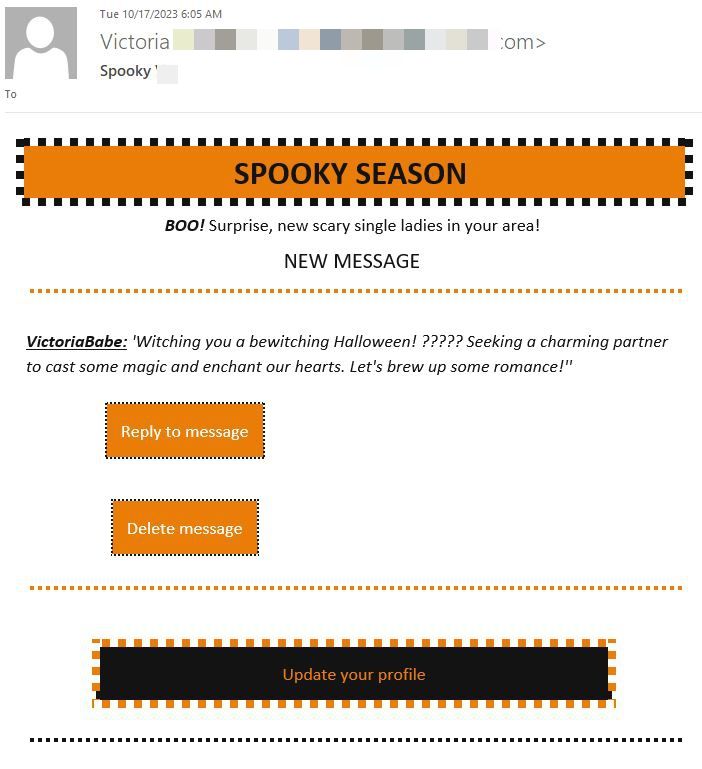 Cybercrooks are also phishing account credentials of Netflix and Hulu users, enticing recipients with phony Halloween promos for 90-day subscriptions. The messages say your membership has expired and that you can extend your subscription for free as part of the streaming services' loyalty program.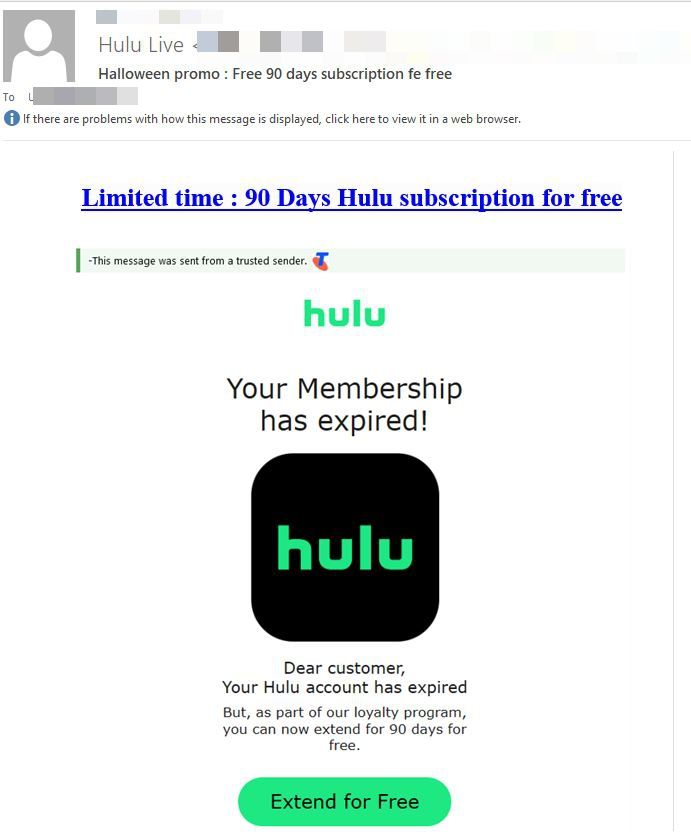 October is a special month, with pumpkin spice lattes back on the menus, amazing decorations, and trick-or-treaters' baskets full of an assortment of seasonal gifts and candy treats.
For us, October means Cybersecurity Awareness Month, a moment we can spread awareness and remind you of the importance of protecting your identity and money against cyber criminals and fraud.
We make cybersecurity easy no matter what spooky internet threat comes our way. This Halloween, grab a Bitdefender security solution to enjoy your favorite scary movie and pumpkin pie, spook-free!
Check out our plans and special offers here, and don't forget to stay tuned on our blog for more spam trends!
Note: This article is based on technical information courtesy of Bitdefender Antispam Labs