On the racetrack, every millisecond matters, and so it is in cybersecurity to stop attacks. The fate of a race hinges on quick decisions, cutting-edge technology, and a solid team working as one to push the limits ever further.
Analogies between racing in Formula 1 and racing against cybercrime come naturally. A testament to that is our trophy cabinet of more than 170 awards and certifications received in the past decade alone. Now, we're proud to announce that Bitdefender has entered a multi-year partnership with Ferrari S.p.A., to become Cybersecurity global partner of Scuderia Ferrari, which is competing in the FIA Formula 1 World Championship®.
Under this new partnership, starting with the Formula 1 Singapore Airlines, Singapore Grand Prix 2022, Bitdefender will display its company logo on Ferrari drivers' helmets, as well as on the F1-75 single-seater driven by Charles Leclerc and Carlos Sainz. From 2023, the Bitdefender logo will also appear on racing suits and team uniforms. Here's a short preview: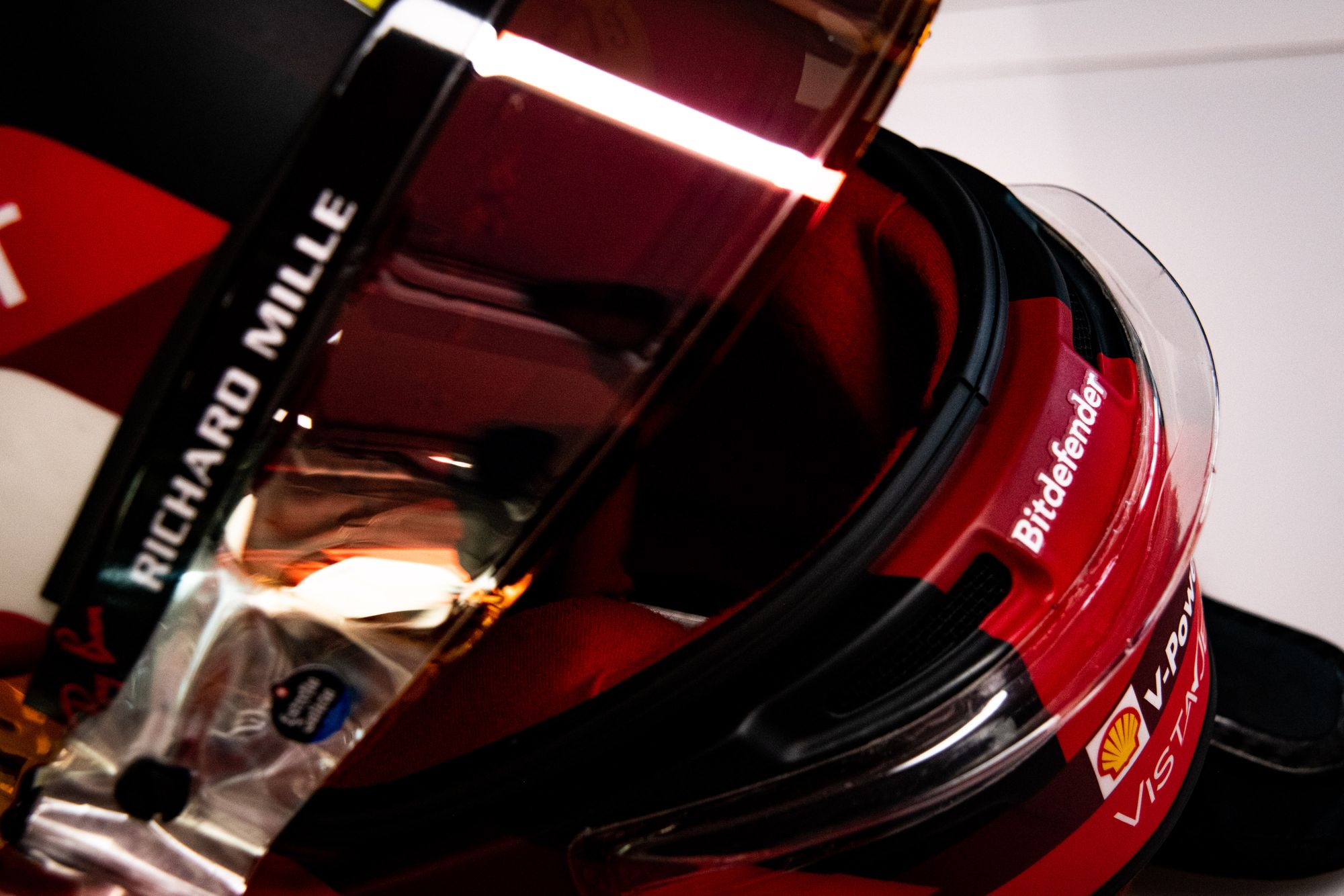 Why Bitdefender?
"Bitdefender shares with Scuderia Ferrari a heritage of excellence and a demonstrated track record of building state-of-the-art, innovative technologies to deliver winning results," said Florin Talpes, Co-founder and Chief Executive Officer. "When every second counts, only the most advanced technology has the power to effectively prevent, fend off and respond to cyberattacks. Partnering with Scuderia Ferrari, the most iconic Formula 1 team, is a natural fit for Bitdefender. We look forward to accelerating our brand awareness as we stay focused on giving leading-edge cybersecurity protection to our customers worldwide."
Watch us shine on the tarmac in Singapore
The Bitdefender logo will debut on Ferrari drivers' helmets, as well as on the F1-75 single-seater, during the 61 laps of the 2022 Singapore Grand Prix on Sunday, October 2nd. Follow @Bitdefender on Twitter for real-time updates from the races!