Feb. 4 marks another annual milestone for the social media giant, as it celebrates its 18thanniversary today.
Since its humble beginnings at the turn of the 21st century, Facebook (also known as Meta) has revolutionized social networking, becoming one of the largest social media platforms on the planet with an estimated 2.8 billion monthly active users.
The trade-off
Whether you love it or hate it, its versatility, easy-to-use interface and popularity among all age groups makes it a go-to platform where people can stay connected with friends and family, and express their personal identities online.
Unfortunately, this popularity has attracted millions of digital miscreants who abuse the platform to swindle unwary users. From marketplace scams and ads promoting discounts to romance fraudsters and account hijackers, Facebook has become a breeding ground for illicit activity that inflicted financial losses of over $700 million to users in 2021, according to a recent FTC report.
Malicious activity and fraud serve as a constant reminder of the need to change the rules of the game to prevent scammers from cashing in on users' mistakes and oversights.
Check out Bitdefender's tips to help you stay safe while continuing to enjoy the perks of social networking:
Avoid sharing personal information, including your phone numbers, home address and date of birth, especially with strangers who contact you via instant messages
Always think before you post and avoid using the check-in feature while on holiday – a malicious individual could see this as an opportunity to break into your home
Use strong passwords and enable two-factor authentication
Don't accept friends requests at random, even if the name or profile photo belongs to somebody you know in real life. You can never be sure if the friend request is real or from an impostor trying to scam you
Review and manage your privacy settings regularly so you can stay on top of any new features that can boost your privacy and account security
Never give money or sensitive financial information to people you meet online
Be wary of scammers, fake ads and lovelorn individuals who "want to get to know you better"
Whether you're using Facebook on your PC or smart device, Bitdefender Total Security can help protect against malicious activity or fraudulent links that are distributed via the social media platform. Our security solution protects your devices against new and existing e-threats and ensures you don't land on a harmful website with web-filtering technology that blocks all known infected links. Our advanced anti-phishing and anti-fraud filtering systems will safeguard you from malicious links your friends unwittingly share with you via social media platforms.
You can check out our Bitdefender Total Security trial free of charge for 90-days here.
Your privacy and ad networking
It's not just hackers, scammers and impostors you need to watch out for. Over the years, Facebook has morphed into a highly efficient ad network ecosystem. It uses your personal information (profile data), interests, likes and post history to serve you targeted ads via multiple tracking mechanisms.
Tracking, however, doesn't seem to bother that many users. After all, the ads they're seeing are based on their consumer profile – who doesn't want a discount on their next purchase?
The problem is that Facebook, like many other social networks, has been caught in various privacy scandals over the years involving the leak of users' data – information that can expose individuals to cybercrime, such as identity theft.
What can you do about it? You can start by disabling your 'Off-Facebook activity" if you don't want the social media giant to track the apps and websites you visit and max up your privacy settings.
Bitdefender's Digital Identity Protection (DIP) helps you manage your data on social media platforms such as Facebook, so you won't get caught in the intricate settings of the platform.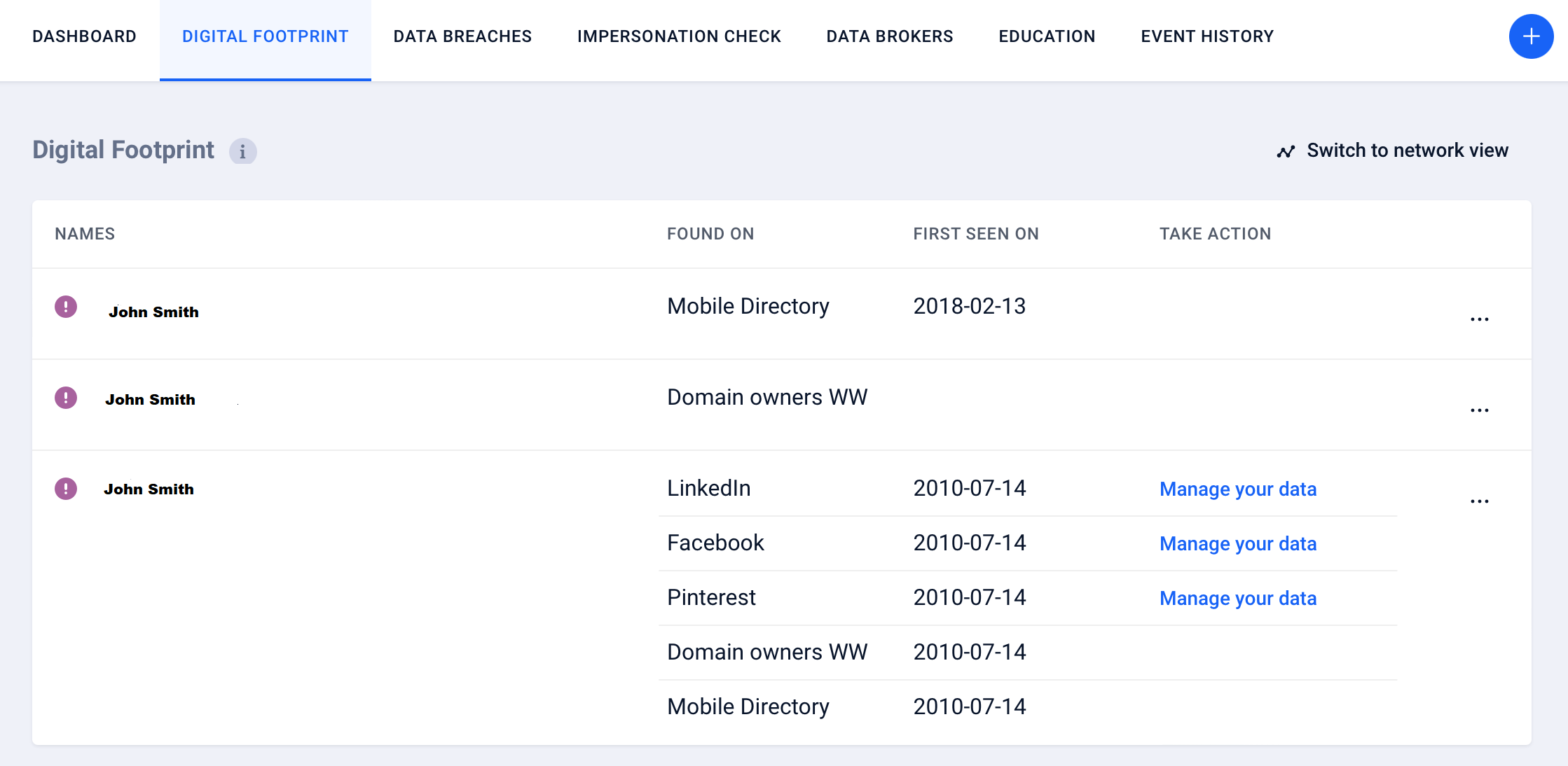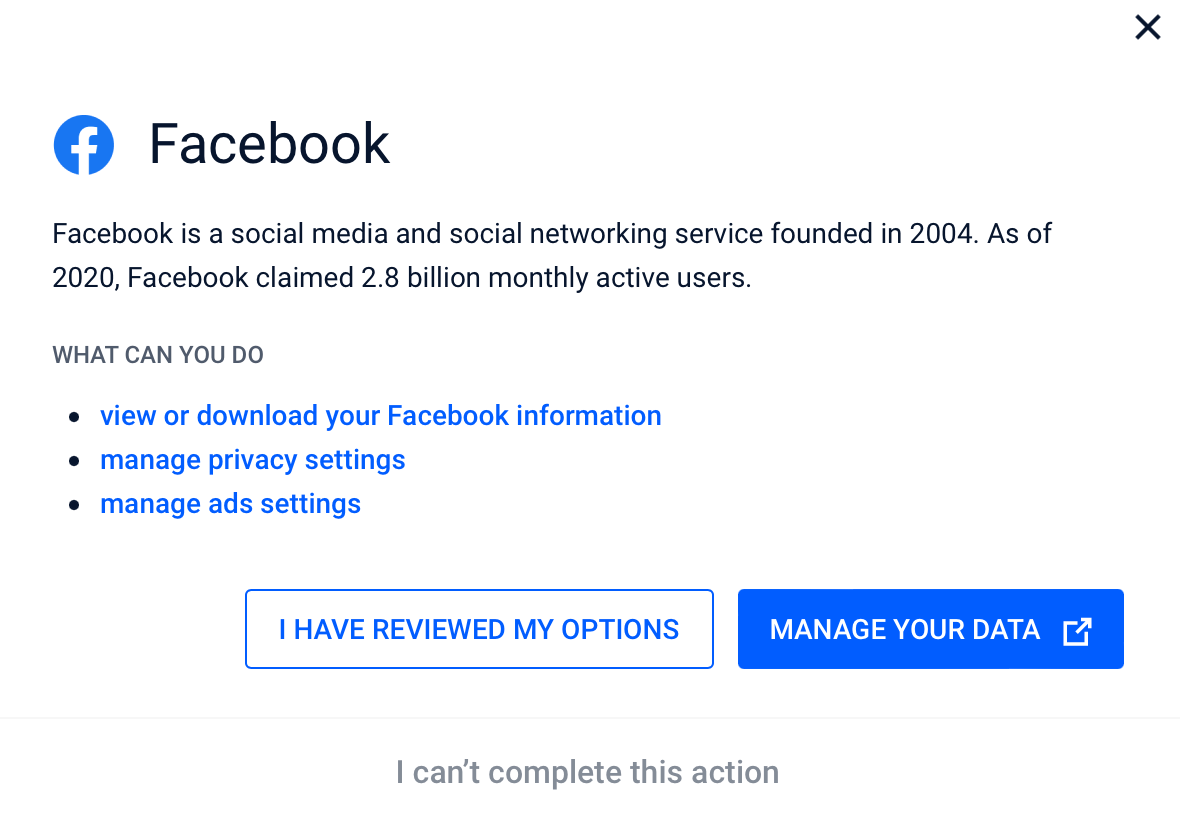 The service provides an easy way for you to check your Facebook information, manage privacy settings and ad settings.
But most importantly, DIP shows you a mapping of your digital footprint, allowing you to visualize personal data exposure and assess your individual privacy risks. Moreover, you get real-time data breach monitoring, alerts, and a handy tool to help you sniff out social media impersonators who could ruin your online reputation.