Bitdefender
Virus Scanner
Product help and information wiki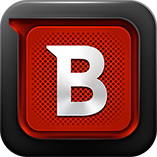 In order to remove Bitdefender Virus Scanner Plus, please download and use the uninstaller. NOTE: the uninstaller can be used to remove Bitdefender Antivirus for MAC, ...
Read more
---
IMPORTANT: We recommend removing the Bitdefender products using our uninstaller. All the steps to do that are in our article, here. Should you decice to ...
Read more
---
To remove Bitdefender Virus Scanner, follow these steps: 1. Download the uninstaller from this location. 2. Double-click on the uninstaller ...
Read more
---