Bitdefender
Virus Scanner
Product help and information wiki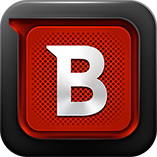 In order to remove Bitdefender Virus Scanner Plus, please download and use the uninstall package. NOTE: the uninstaller package can be used to remove both Bitdefender ...
Read more
---
We have gathered all our products in the Bitdefender toolbox. It's right here: http://www.bitdefender.com/Downloads/ If you have a Bitdefender license key, just download ...
Read more
---
To uninstall Bitdefender Virus Scanner using drag and drop, follow these steps: Open a Finder window. Go to the Applications ...
Read more
---
Use the Apple recommended method for uninstalling an application: Hold down the app's icon in Launchpad until all the icons start to jiggle, and then click the ...
Read more
---