Stay connected on-the-go without putting your privacy at risk!
Author: Cristina Nica

Guidelines for keeping cyber prying eyes away from your personal documents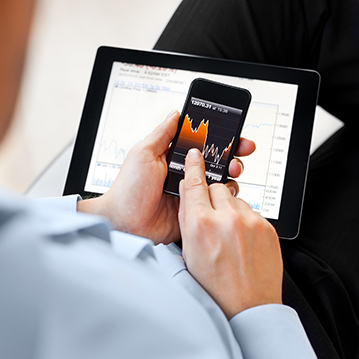 It's no secret that sometimes, most of your private data goes out on the Internet without you knowing about it. For example, we're sure that not only once your email has been filled with junk mail that you received from complete strangers. But how did you email address get out there without your knowledge?
Well, most threats come from your computer directly. Different types of malware fish this information from your computer and put it out there. This is why, the best and first step you need to do is have an antivirus on your computer.
Nevertheless, the Bitdefender Tech Assist team can give you several guidelines and tips on how to surf the Internet with minimum to none online threats to your identity.
For starters, let's look inside your house. Is your connection to the Internet protected? This not only needs an antivirus, but it also needs some encryption. Let's say you have a Wi-Fi. Make sure that this Wi-Fi connection has a password set up for it and try to make it a bit more challenging than the usual "12345678". Are you in a coffee shop where you share the free Wi-Fi with more people? In this case, make sure that if you really need to use any of your private data, you use it on secure websites that start with https instead of http. Even better, you can use a secure browser like the Bitdefender SafepayTM.

Another important part of our online activity is done on social network. The first rule when using a social network is to not post what you do not want others to know or see. It does not matter that you post it as public or personal; at a later place in time, it can become public. So when you are creating a profile for yourself online, consider what you might want the Internet to know about you. Do you really think it is for best to give your personal phone number out there?
When transferring files via internet make sure to use a reliable way. As an extra measure of precaution, you can always encrypt the files that you intend to share either with a password-protected archive, either using an encryption program.

Another important part would be to make the passwords for all your logons a bit more secure. You can use number, letters, uppercase and even symbols in order to keep those private files actually private. The harder the password, the more secure your files are. If, let's say that your password is a pet name or your date of birth or even your significant other's name then we strongly advise to consider a drastic change as far as password are concerned. And, if you are the type of person that easily forgets passwords, not to worry, you can use secure password managers such as the Bitdefender Wallet. Make sure not to save all your passwords in a simple text file on your desktop.

Try avoiding those phishing emails that keep popping up in your Inbox. Do not be tempted to provide the information requested in them to complete strangers. If you are unsure if the email is legitimate or not, just do a small check on it. For example, if the email appears to be from your bank, take a look at the email address and make sure that the domain behind "@" is from your actual bank and even give them a call to confirm that they sent that email. Use the phone number provided on your bank's website, not in the suspicious email.
Consider giving your browsers a good clean now and then. This will delete your activity from them as well as the information that has been collected about you during your browsing session. You can clean each browser's cookies and cache either with a professional cleaner, either directly from the browser's settings;

If you must keep important documents on your computer/laptop, make sure to always have a password enabled on your user and lock the laptop each time you are not by it. You can use software like the Bitdefender Vault that "locks" or your personal files under a password that only you know and that only you can open.

Nowadays, with the ever changing technology and our desire to keep up to date with it, we tend to change our computers and phones at a much faster rate than before. Well, before you dispose of that old computer or phone, make sure that there is nothing left there that could affect your integrity.
Consider either formatting the computer or wiping out the entire data on the disk before getting rid of it or handing it over to someone else. You wouldn't want a complete stranger to have access to your contact list or even get direct access to your Inbox, would you?
You can consider having multiple email accounts. You can use one only for serious conversations for business purposes or connecting with family whereas the other address you can use with that online game that you simply need to play but that needs a login. Make sure in these cases, when you have multiple accounts to keep a clear line on their attributes and to make sure that you know when you should use one or when should you use the other;
Try Googling yourself in order to see what the online world knows about you. Not happy with the results, make some changes as we mentioned in this article. Happy with the results? Good job on keeping your online actions private!
Now that you are aware what is waiting for you out there, you needn't worry about all the bad sides, but keep in mind these short guidelines and enjoy the best of what the Internet can offer you.
Happy and safe surfing!