Optimize Windows for better performance
Author: Ioana Bistriceanu

- Part 2 -
Modern computers are built for speed. But at some point you may notice that your machine is slow to fire up and operate programs. This may happen for a few reasons, and in many cases you should be able to fix things yourself if you follow the tips and tricks below.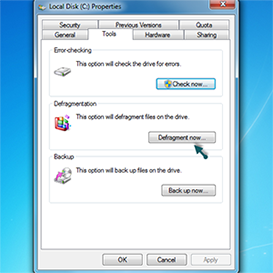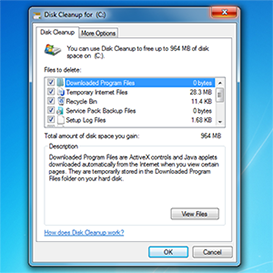 Tips and Tricks to Speed up Your PC
There are several possible causes for your computer being slow such as:
Missing Windows updates or outdated drivers
Too many programs running simultaneously
Visual Effects too high for the system capabilities
Running multiple security solutions with similar feautures
Whatever the cause, there are lots of ways to help speed up your computer and make your PC work better, even without upgrading your hardware.
1. Install latest Windows Updates
Keeping your operating system updated is very important and has a lot of benefits; this will ensure security and reliability as well as optimization.
Windows will perform two types of updates: Important Updates and Optional Updates. The optional updates are not set to run automatically and you can run them manually or disable any that is unnecessary. Note! Although Windows will show some updates as Optional, make sure to check if they are hardware updates for components such the video card, mouse and keyboard, sound card. If that is the case, it is recommended that you perform these updates.
Check for windows updates and perform both Optional and Important ones manually, as follows:
Click on the Start button
Access All Programs and from the menu select Windows Updates. For Windows 8, go to Settings, from the left side menu, select Control Panel and access Windows Updates.
A Windows will open up and display the updates that are available
If there are updates available, simply click on the Install Updates button
The process will start and depending on the number of updates it can take from a couple of minutes, to over one hour
Restart the computer when the update process is complete. You will receive a prompt that will request a restart in order to complete the update
Once the system is restarted, before login into your Windows Account, the installation process for the updates will start, which again, might vary depending on the number of updates. At the end of this process, your operating system will be fully updates
If there are no updates available, you can select Check for Updates in the left part of the Windows Update window. Also, you can select either Important or Optional updates in order to view specifically which updates will be installed. If you consider that some of them are not needed, you can right click on it and select Hide.
2. Run fewer programs at the same time
Each individual program needs a certain amount of RAM memory to properly run, thus running multiple programs at once will require a lot of your memory and this will slow down your system.
Keeping multiple browsers opened, while running other programs in the background, as well as playing games, having instant messaging programs running or any other application will slow the system down. Each computer is pretty much different, even though they can have similar hardware components, operating system or the programs installed, but the way you use them makes each one unique.
So, it is recommended to check your system properties and adjust the way you use the system to its specifications. Having 1 GB of RAM and a single core processor and keeping multiple programs running at once will cause a significant slowdown.
Follow the steps presented below in order to check the system's properties:
Click on the Start button
Right click on the Computer icon (MyComputer for Windows XP)
Select Properties
A new window displaying your computer's specifications will show up
Verify the Processor (CPU), Installed Memory (RAM) and System Type. Check the process type and the frequency (GHz), then verify the amount of RAM memory and the system type, which is either 32 or 64 bit (a computer with over 4 GB of RAM is recommended to have a 64 bit operating system)
For Windows 8 simply open the Computer icon and select System Properties from the top of the window. It will display the information about your system.
3. Turn off visual effects
Some of the visual effects that are enabled in Windows can also slow the system down. It comes down to appearance versus performance.
You can choose the visual effects and disable them, or left Windows configure this option for you.
In order to adjust the visual effects, follow the next steps:
Click on the Start button and open Control Panel
Access System and Maintenance, then click on Performance Information and Tools
From the new window open Performance Information and Tools
Click Adjust visual effects. If you are prompted for an administrator password or confirmation, type the password or provide confirmation.
Click the Visual Effects tab, click Adjust for best performance, and then click OK. (For a less drastic option, select LetWindows choose what's best for my computer.)
4. Avoid using multiple security solutions with similar features
If you use more than one antivirus, antispyware or firewall program at the same time, your computer may experience decreased performance, become unstable, or restart unexpectedly since they are all accessing and scanning the same resources simultaneously. This is why it is highly recommended to keep only one security solution installed.
How to remove security solutions from your computer:
In Windows XP, click Start, click Run, type appwiz.cpl, and then press Enter.
-or-
In Windows Vista and 7, click Start. Type appwiz.cpl in the Search box, and then press Enter.
-or-
In Windows 8, Swipe in from the right edge of the screen, tap or click Apps and then tap or click Search (or if you're using a mouse, point to the upper-right corner of the screen, move the mouse pointer down, and then click Search).Type appwiz.cpl in Search box, and tap Appwiz.cpl on the left side of your screen.
In the list of installed programs, uninstall the security solution you don't need
Restart your computer.
Some security application do not uninstall completely. You may need to download and run a dedicated removal tool to completely remove it.
These tips and tricks should help you speed up your PC. If you like this post, you might also like these tips & tricks on how to optimize Windows for better performance. However, if you are unable to get your system to operate to your liking using our advice, it is possible that your computer has been infected, or that corrupt system files are causing it to malfunction. In this case, we recommend you seek professional help.