Reports are not visible in the Client Security 3.1.9
When attempting to open reports created in the previous version of the Management Server you might encounter the error in the screenshot below.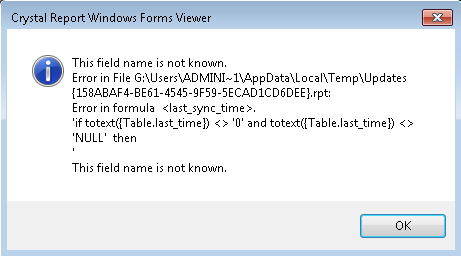 Please note this will happen only in the case of reports created by the Management Server 3.1.8 or earlier.

As the report templates have been modified in the new version, the solution is to re-create the reports using the new BitDefendeer Management Server 3.1.9.
Can't find a solution for your problem?
Open an email ticket
and we will answer the question or concern in the shortest time possible.