Password protected items
A few items might indeed be flagged as password protected. The reason you are receiving this notification is because Bitdefender has discovered that these items are protected by some proprietary form of encryption, making it impossible for Bitdefender to scan the contents of these files. 
Password protected files belong, in most cases, to certain legitimate software. They are protected with a randomly generated password by their developers to avoid reverse engineering for malicious purposes.
Most commonly, the password-protected items are:
Files that belong to another security solution
Files that belong to the operating system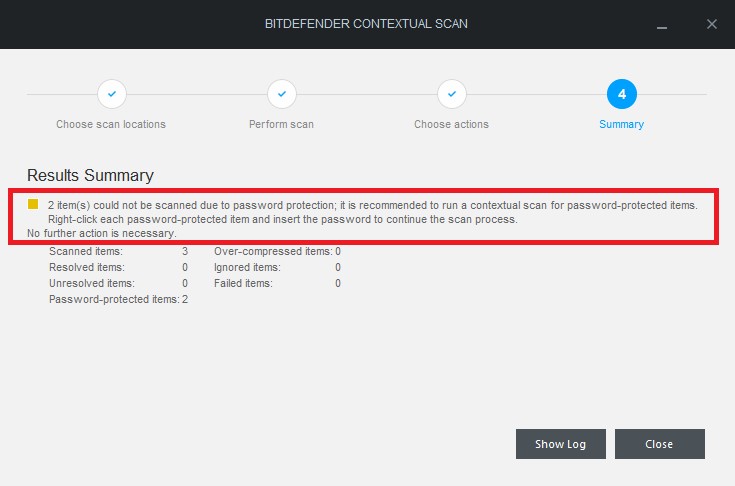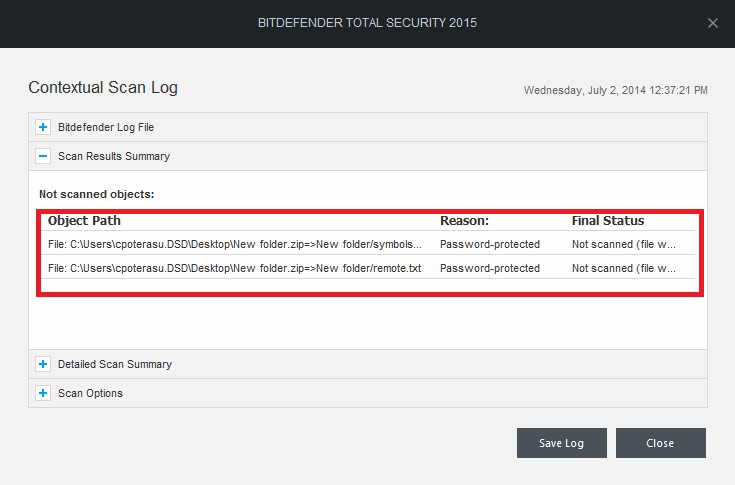 If you have personal files that are password protected, you can use the Bitdefender contextual scan to check them: right click on that specific file > Bitdefender > Scan with Bitdefender

NOTE: Regardless of this notification, should the contents of the password protected files be extracted, Bitdefender's real-time protection would automatically scan them to keep your computer protected.
Can't find a solution for your problem?
Open an email ticket
and we will answer the question or concern in the shortest time possible.