Installing and Registering Bitdefender Antivirus for Mac
Installation, registration and removal guide for Bitdefender Antivirus for Mac.

Downloading the .dmg package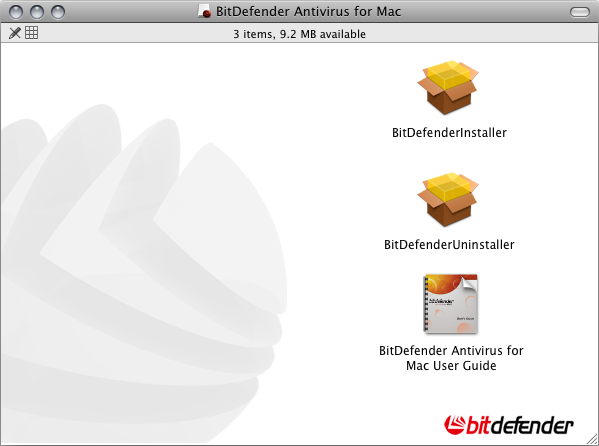 The Bitdefender Antivirus for Mac package provides Install and Uninstall functionality as well as a Product Manual.

1. Use the following link in order to download the Bitdefender Antivirus for Mac .dmg package:
http://download.bitdefender.com/mac/antivirus/en/bitdefender_antivirus_for_mac.dmg
2. Select BitdefenderInstaller in order to begin installation or BitdefenderUninstaller to remove the installed Bitdefender.


Installing Bitdefender Antivirus for Mac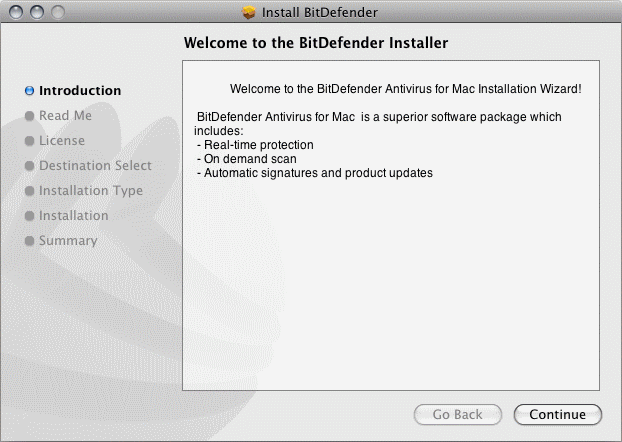 1. Click the "Continue" button at the "Introduction" and "Read Me" steps.
2. Click the "Continue" button at the "License" step then click the "Agree" button in order to proceed or the "Disagree" button to cancel the installation.
3. Select a destination volume and click the "Continue" button at the "Destination Select" step.
4. At the "Installation Type" step click the "Install" button then provide the user credentials and click the "OK" button.
5. A progress bar will be displayed; click the "Close" button when the message "Install Succeeded" appears.


Registering Bitdefender Antivirus for Mac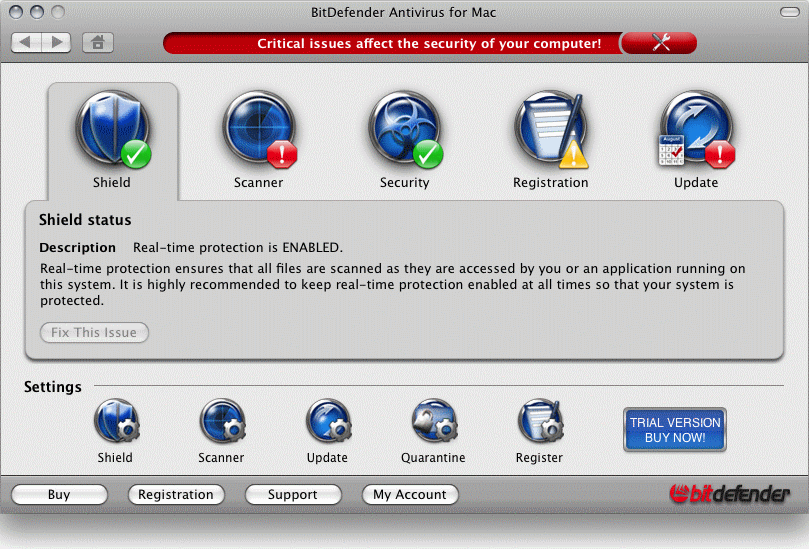 1. Click the "Register" icon in the lower right side of the interface.
2. Type in your registration key in the "New license key" field and click the "Register" button.


Uninstalling Bitdefender Antivirus for Mac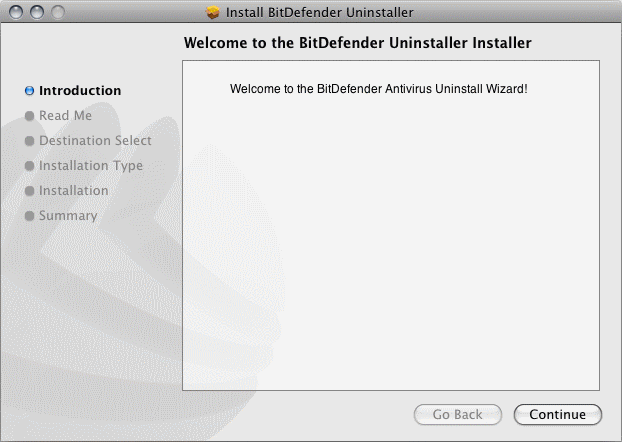 1. Click the "Continue" button at the "Introduction" and "Read Me" steps.
2. Select a destination volume and click the "Continue" button at the "Destination Select" step.
3. At the "Installation Type" step click the "Install" button then provide the user credentials and click the "OK" button.
4. A progress bar will be displayed; click the "Close" button when the message "Install Succeeded" appears.
Can't find a solution for your problem?
Open an email ticket
and we will answer the question or concern in the shortest time possible.