How to install Bitdefender Management Server on Microsoft SQL Server 2008 R2 Express
Bitdefender Client Security is an easy to use business security and management solution, which delivers superior proactive protection from viruses, spyware, rootkits, spam, phishing and other malware. It offers the following components: Bitdefender Management Server (with/without add-on), Bitdefender Local Update Server, Bitdefender Business Client and Bitdefender Management Agent;

In order to successfully install Bitdefender Management Server on an operating system (for e.g. Windows Small Business Server 2011 ) which already has a Microsoft SQL Server 2008 R2 Express installed, you will need to create a SQL instance designated for Bitdefender. To perform that process successfully,follow the below steps:

         1.   Go to Start -> All Programs -> Microsoft SQL Server 2008 R2 -> Configuration Tools and click on SQL Server Installation Center;

         2.   The SQL Server Installation Center interface will now open. On the left pane click "Installation" and then click on "New Installation or add features to an existing installation";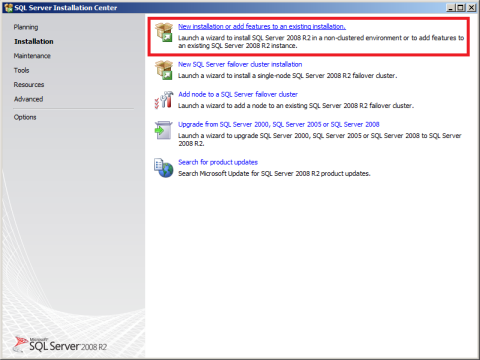 3.   You will now be prompted to point to the SQL Server 2008 Express installation media;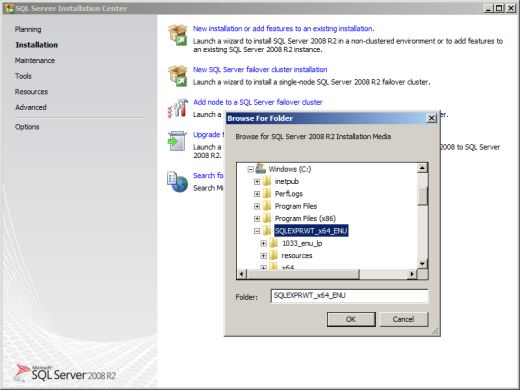 Note: If you don't have the package, follow below steps:
                   a. Click here and download the Microsoft SQL Server R2 2008 Express package;
                   b. After you download the package, please extract its content using an archiver software (e.g. 7-Zip );
                   c. Go back to the SQL Server Installation Center and point to the folder in which you extracted the SQL Server 2008 Express package;
                   d. Click on Next to forward the install process;

          5.  Select the instance features: Database Engine Services and SQL Server Replication; Continue the install process by clicking Next;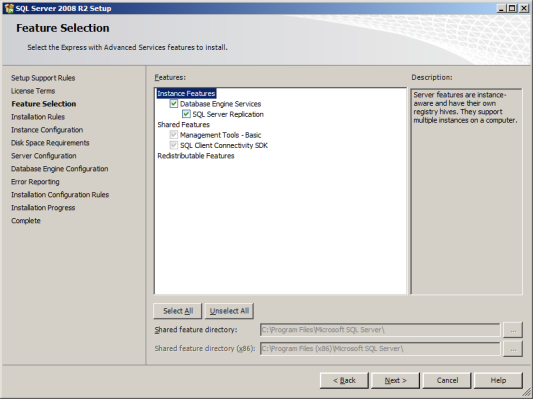 6.  Select the option Named instance and insert the name BDMS; Continue the install process by clicking Next;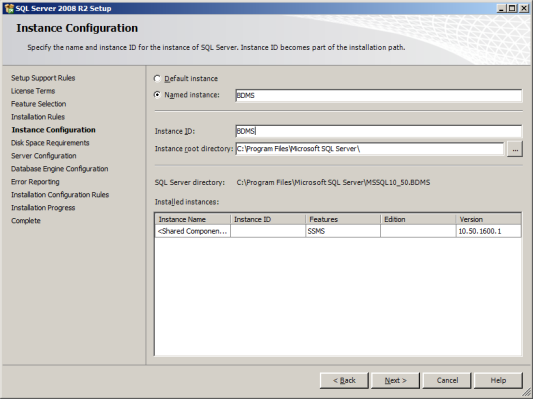 7.   Select Mixed Mode Authentication and enter the password for the sa account;

               Note: You will need this sa account password later while installing Bitdefender Management Server. This password needs to be complex: Lower and Upper Case characters, digits and symbols, minimum length of 8;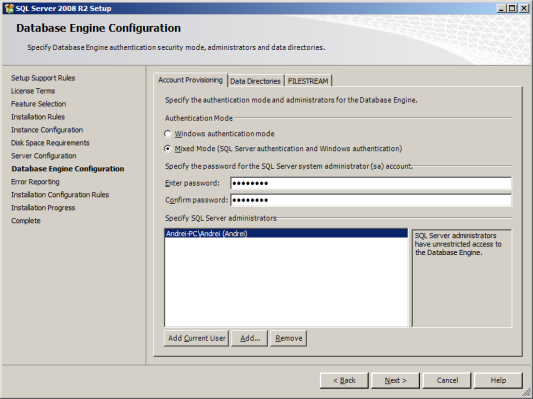 9.  Finish the install process by following on-screen instructions;
       10.  Go to Start -> All Programs -> Microsoft Sql Server 2008 R2 and click SQL Server Management Studio;
       11.  In the Server Name box, enter you server name and the instance name separated by "\" and click on connect. The instance name should be BDMS (step 6);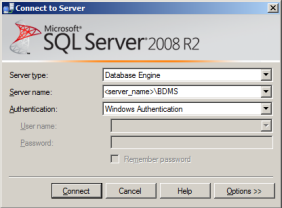 12.  Expand the Security and Logins folders and right-click on the sa account. Choose properties;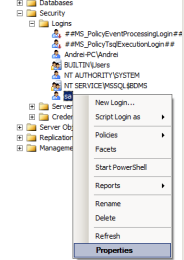 13.  On the General page enable the Map to Credential option; Click OK.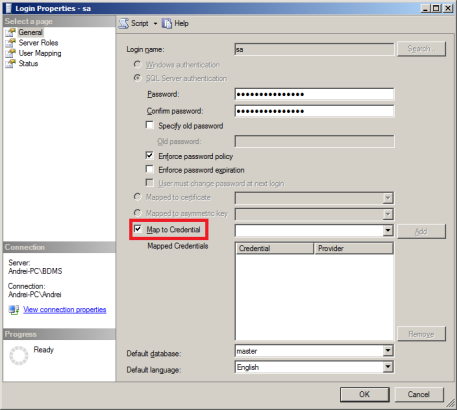 After you created an instance for the Bitdefender Management Server in your existent Microsoft SQL Server 2008 R2 Express edition, you can continue the install process by following the KB828 .
 
Can't find a solution for your problem?
Open an email ticket
and we will answer the question or concern in the shortest time possible.