How to configure the Bitdefender Parental Advisor
Bitdefender Parental Advisor allows you to limit your children's access to the Internet and to specific applications, preventing them from viewing inappropriate content whenever you are not around.
In order to configure this feature, you have to:
1. Click the

icon on the left sidebar of the Bitdefender interface.
2. Click the Parental Advisor action button.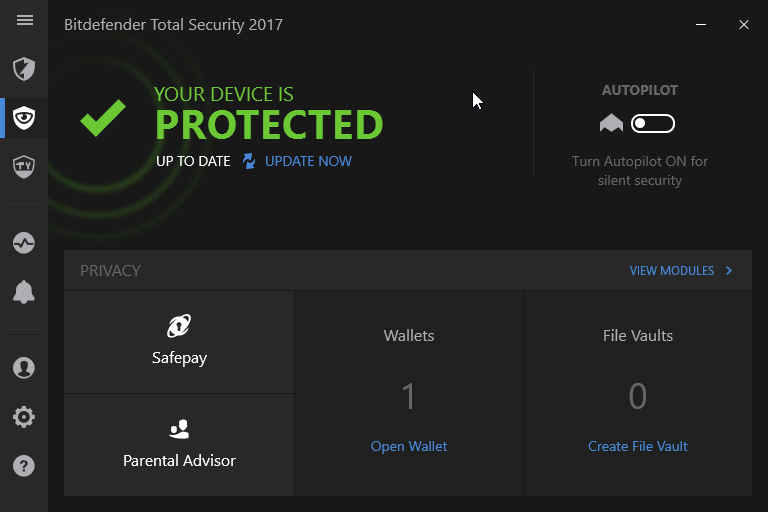 3. After this, you will be redirected to the Bitdefender account web page.
NOTE: Make sure that you are logged in with your credentials.
4. If you haven't included any profile for your children, click on ADD CHILD PROFILE to add your first profile. Otherwise, click ADD PROFILE on the right-side of the MY CHILDREN window.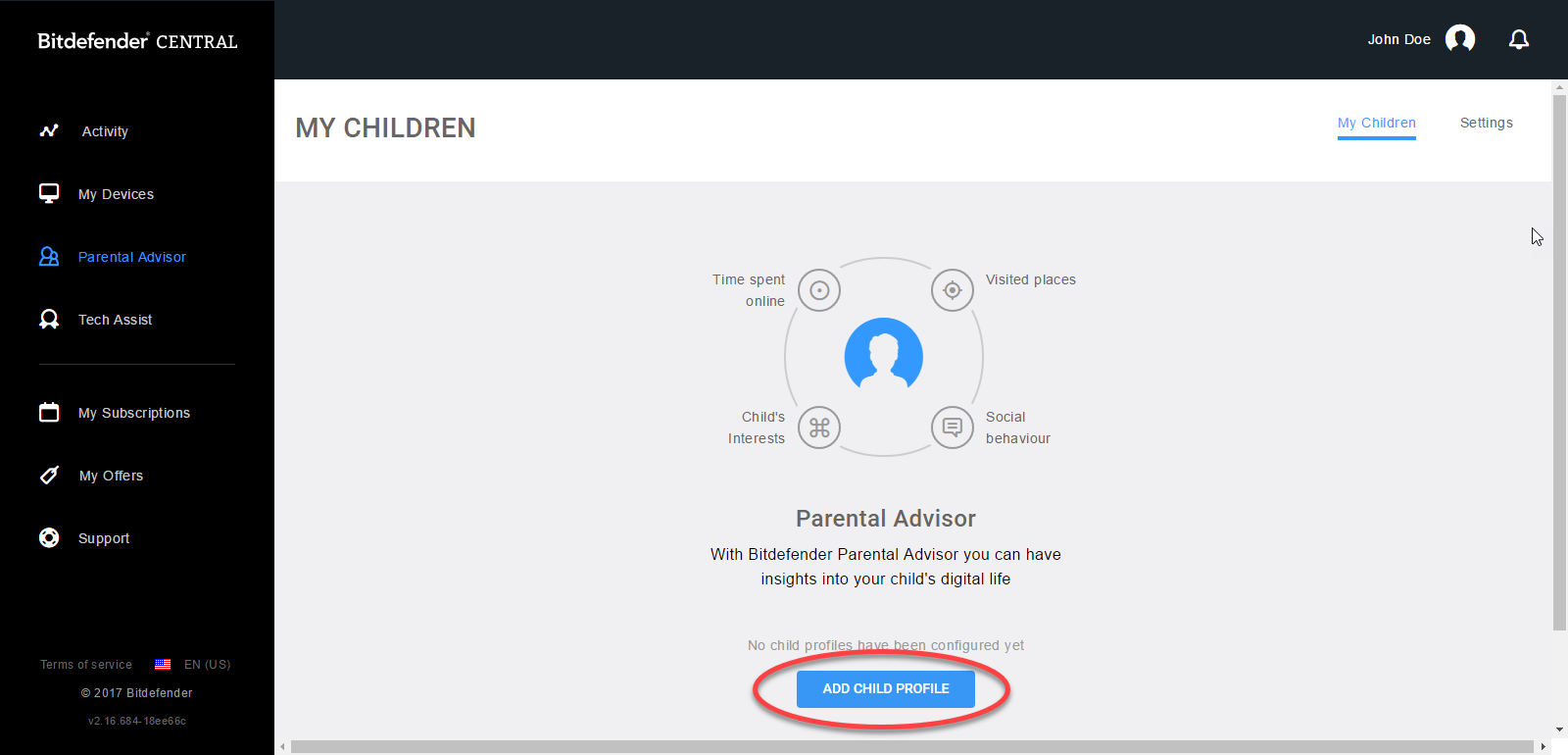 5. In the new window, you can set the name and the date of birth in their corresponding fields. Once you're done, click on NEXT STEP.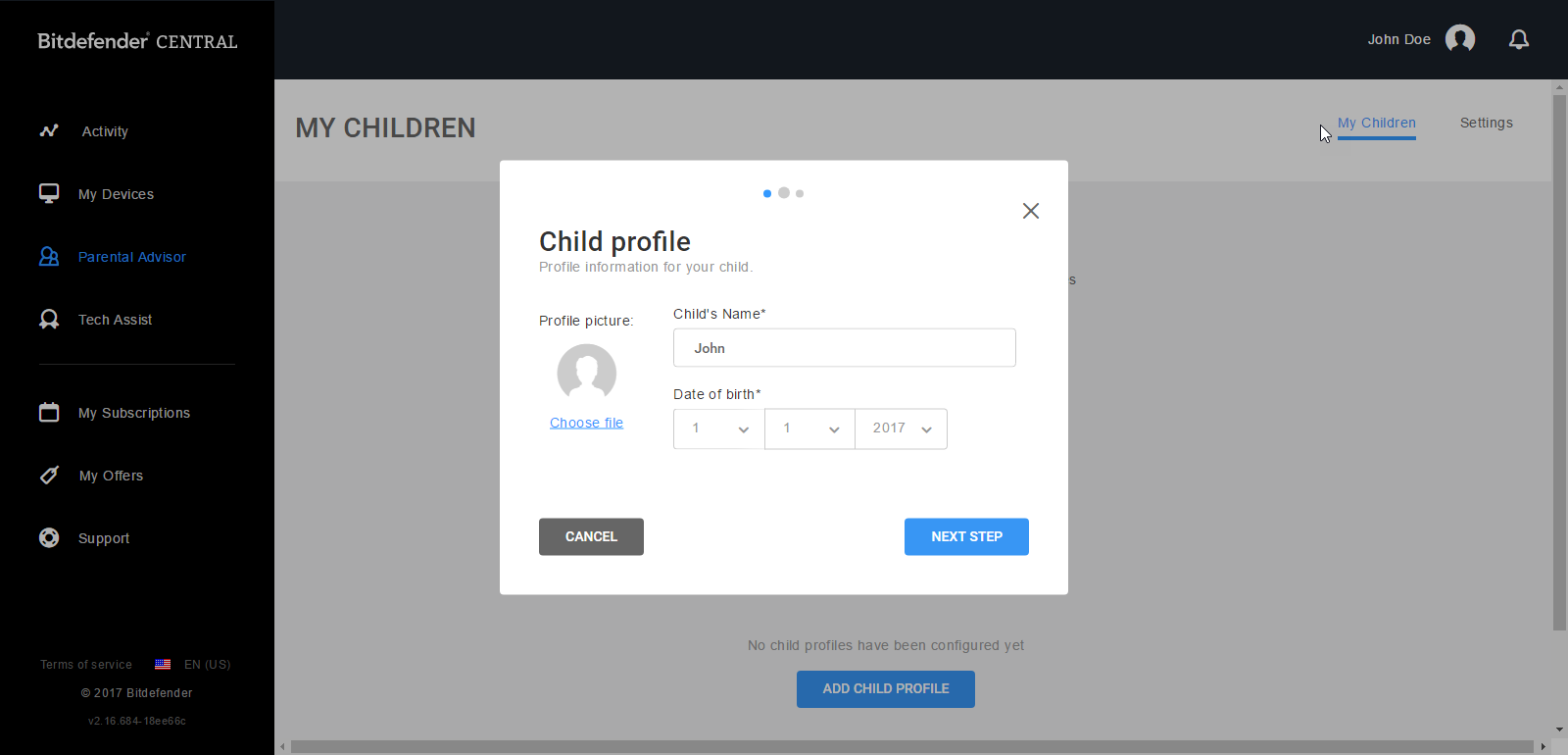 NOTE: Based on children development standards, setting the child's date of birth automatically loads specifications considered appropriate for his age category.
6. Select your child's device from the available list, and then click SAVE.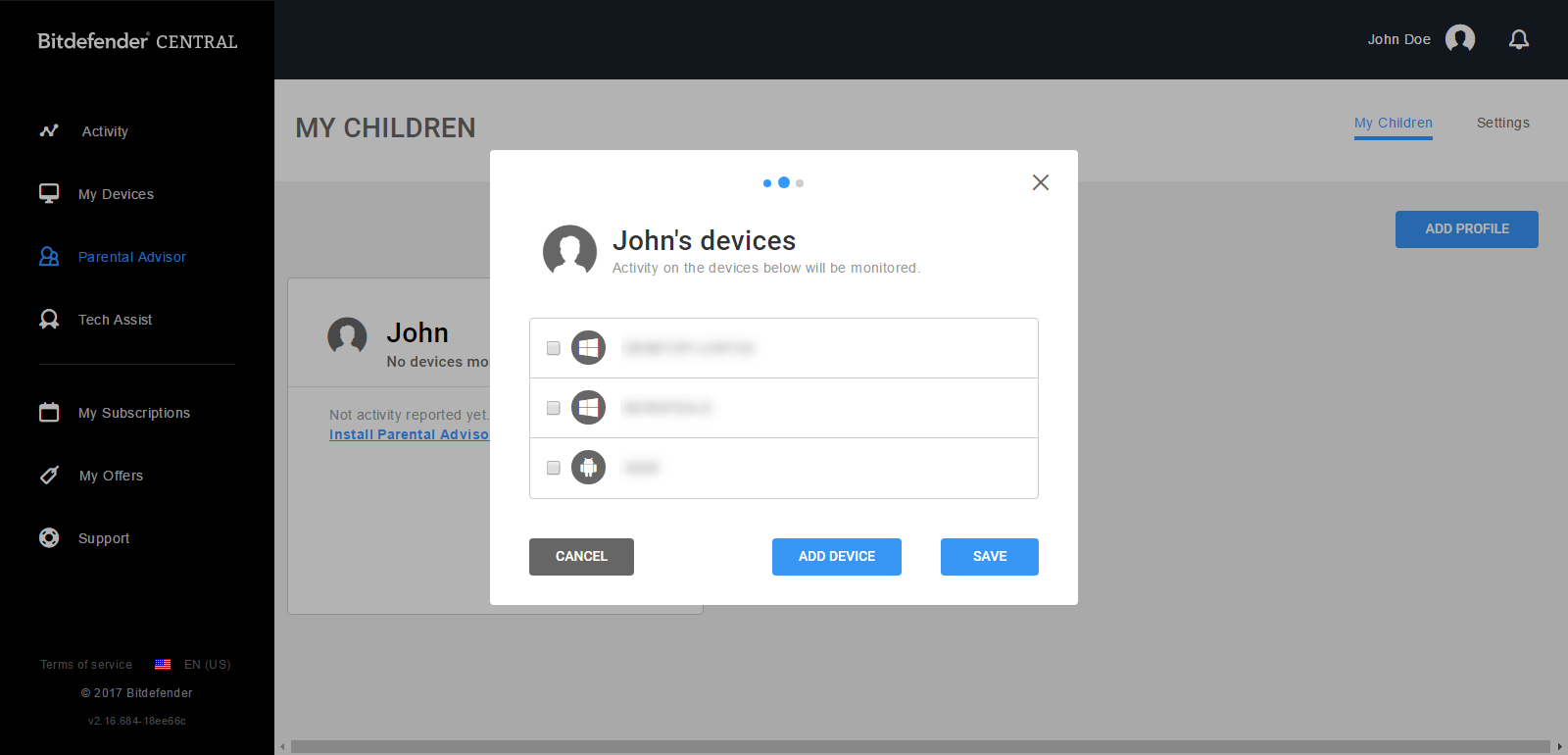 NOTE: Parental Advisor will be automatically installed, if the selected device has a Bitdefender Total Security subscription or a Bitdefender Internet Security subscription.
NOTE: If he has a Windows device, you will need a Bitdefender Total Security subscription or a Bitdefender Internet Security subscription. For more information regarding the installation process, you can read our complete guide here.
If your child's device has no Bitdefender product with the Parental Advisor feature included, click ADD DEVICE and type an email address accessible from his device.
If your child has an Android device, you will have to:
• Click on ADD DEVICE.
• Make sure "Bitdefender Parental Advisor for Android" is checked and then click on NEXT STEP.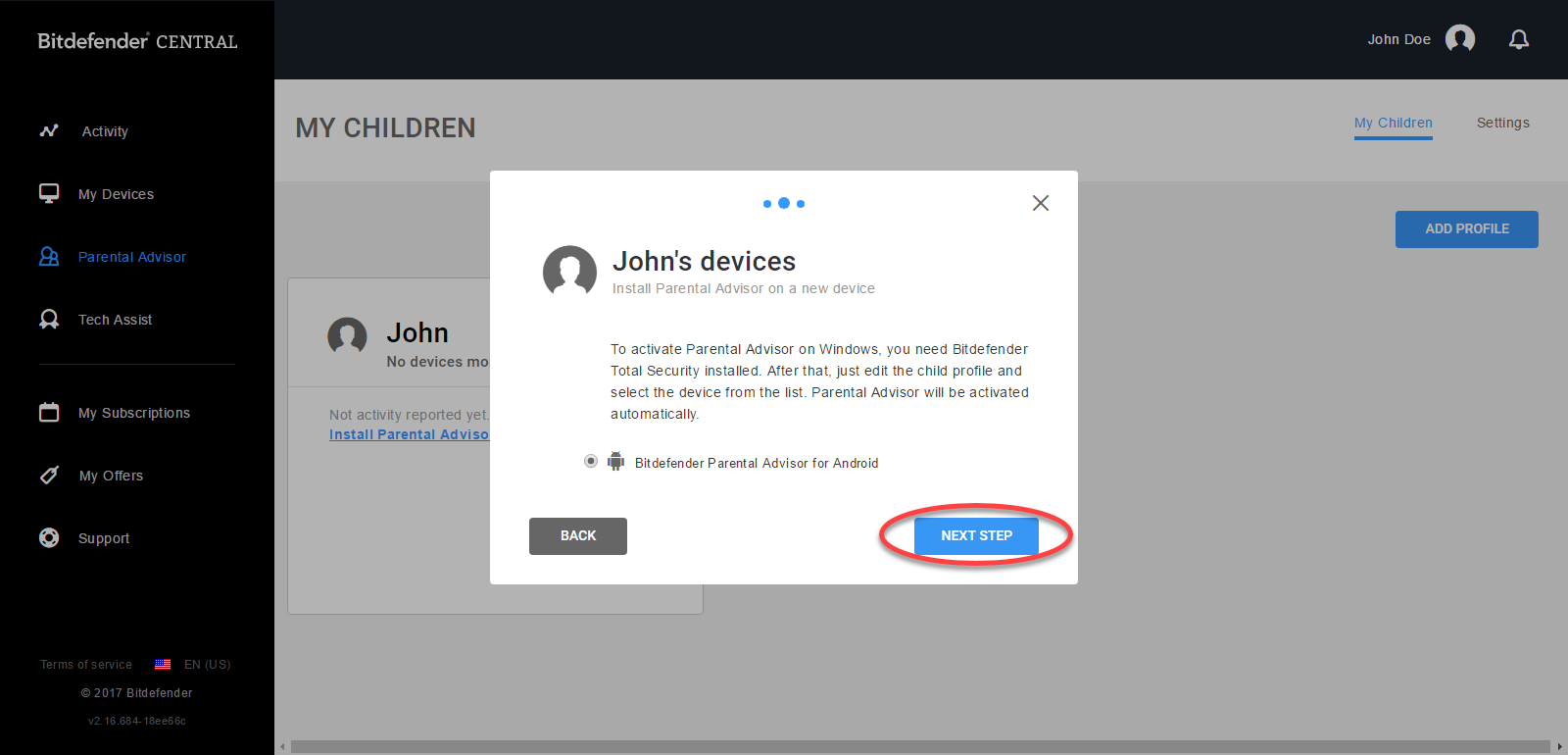 • Type the e-mail address where we should send the installation download link of the Bitdefender Parental Advisor application.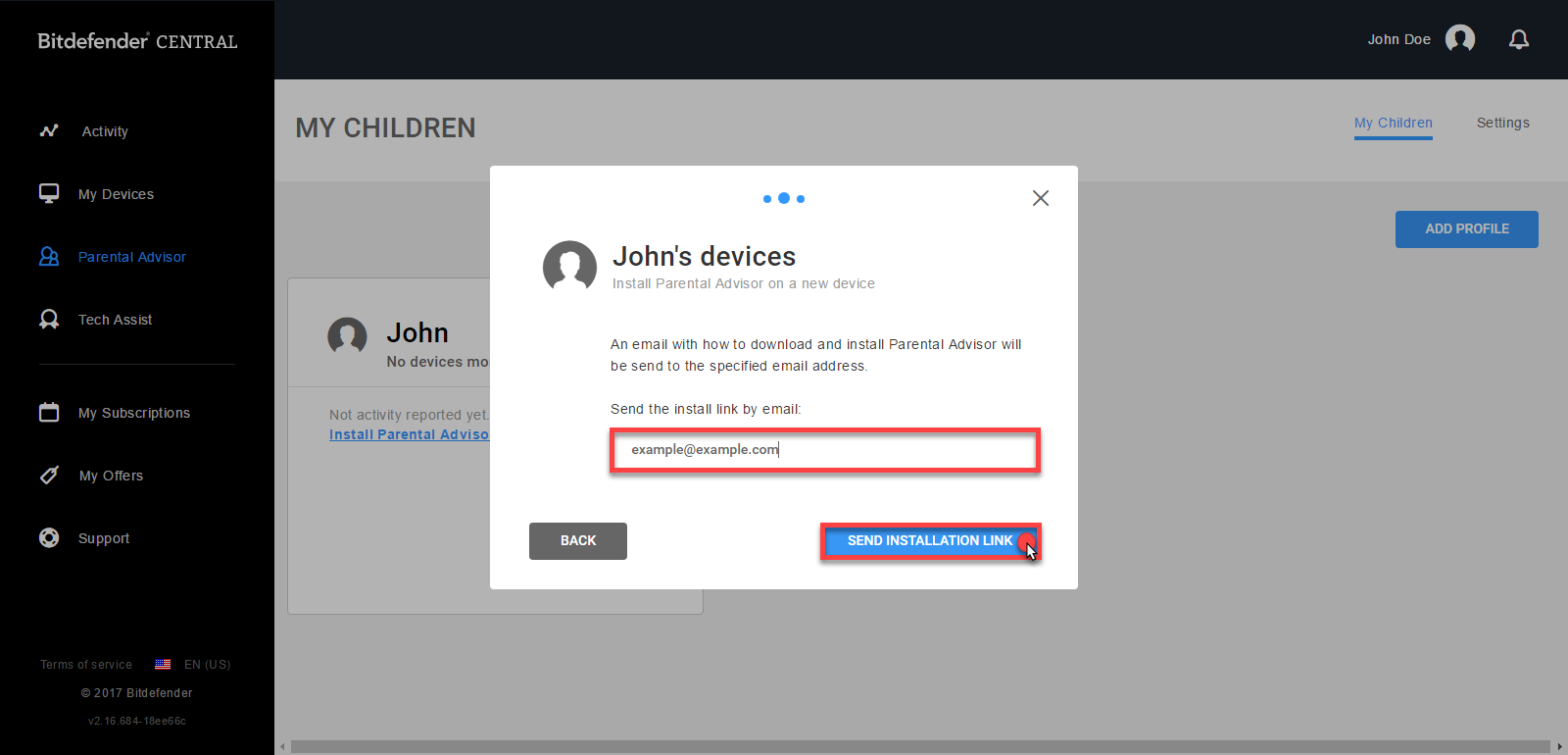 • Open the e-mail from the device on which you want to install the app.
• Tap on the link included in the message.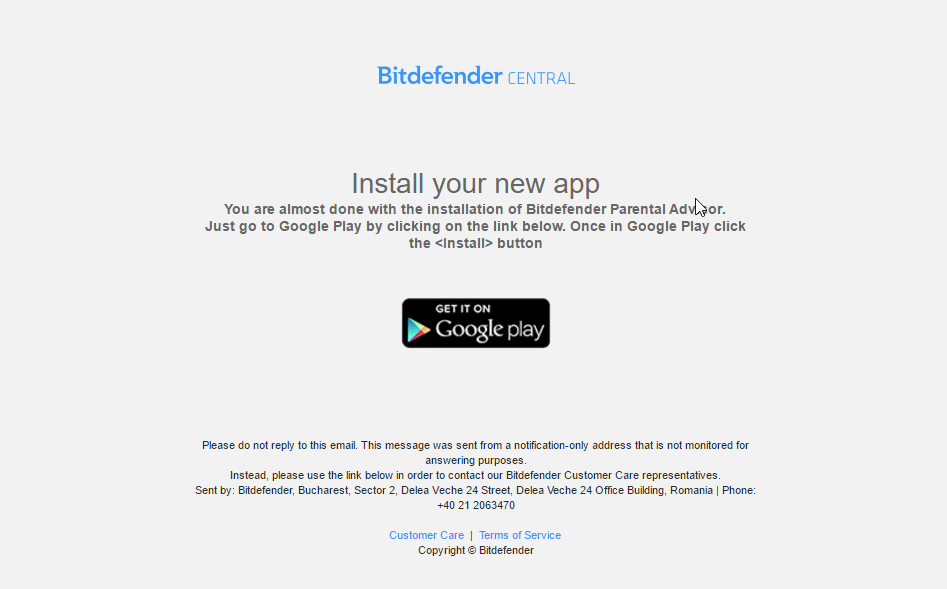 • Download Bitdefender Parental Advisor from the Google Play Store by clicking on the INSTALL button.
• Open the app and click on CONTINUE.
• Log in with your Bitdefender Central Account or with your Google account.
NOTE: If you log in using your Google account, the e-mail address used must be the one associated with your Central account.
Can't find a solution for your problem?
Open an email ticket
and we will answer the question or concern in the shortest time possible.