How to configure scheduled tasks in Bitdefender Security for Exchange
Bitdefender Security for Exchange allows you to create Scheduled Tasks.
Open the Console and browse to Monitoring->Scheduled Tasks. You will find several buttons. Click on New Task in order to open the wizard which will guide you through the process. Click Next.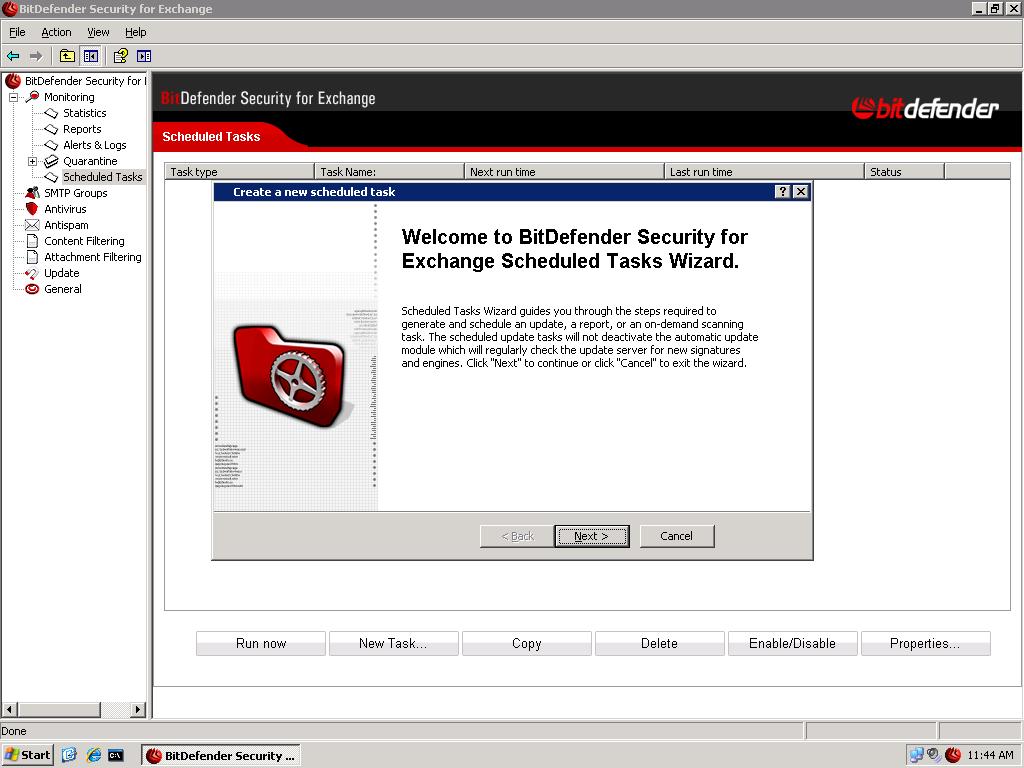 Enter a name for the task and select the one you want to schedule - Update, Generate Report or On-demand scan. Click Next.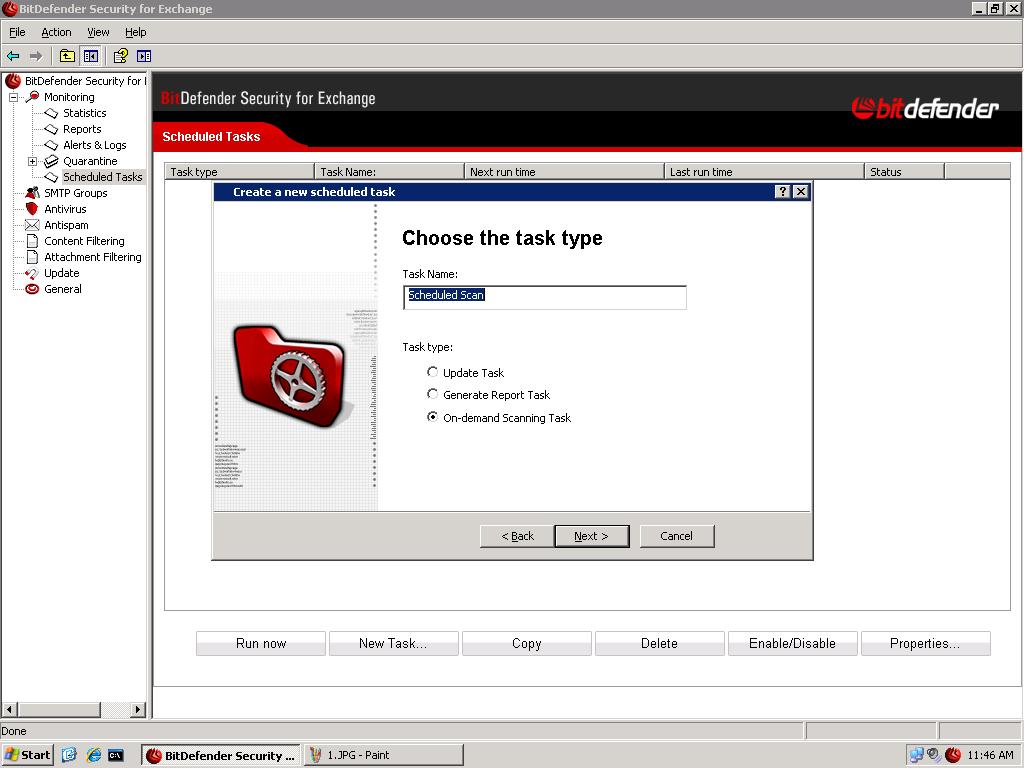 Select when you would like to schedule the task, the Start date/time and optional End date. Click Next.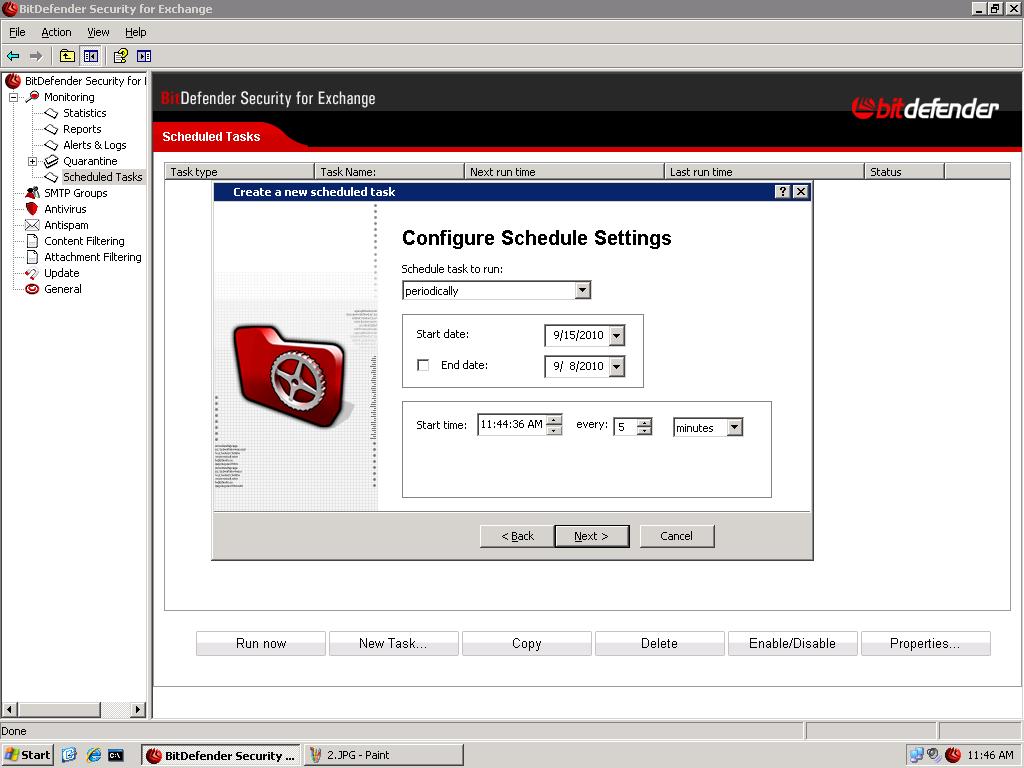 Should you want to configure On-demand scan task, select the groups, mailboxes and/or the public folders you want to be scanned. Click Next.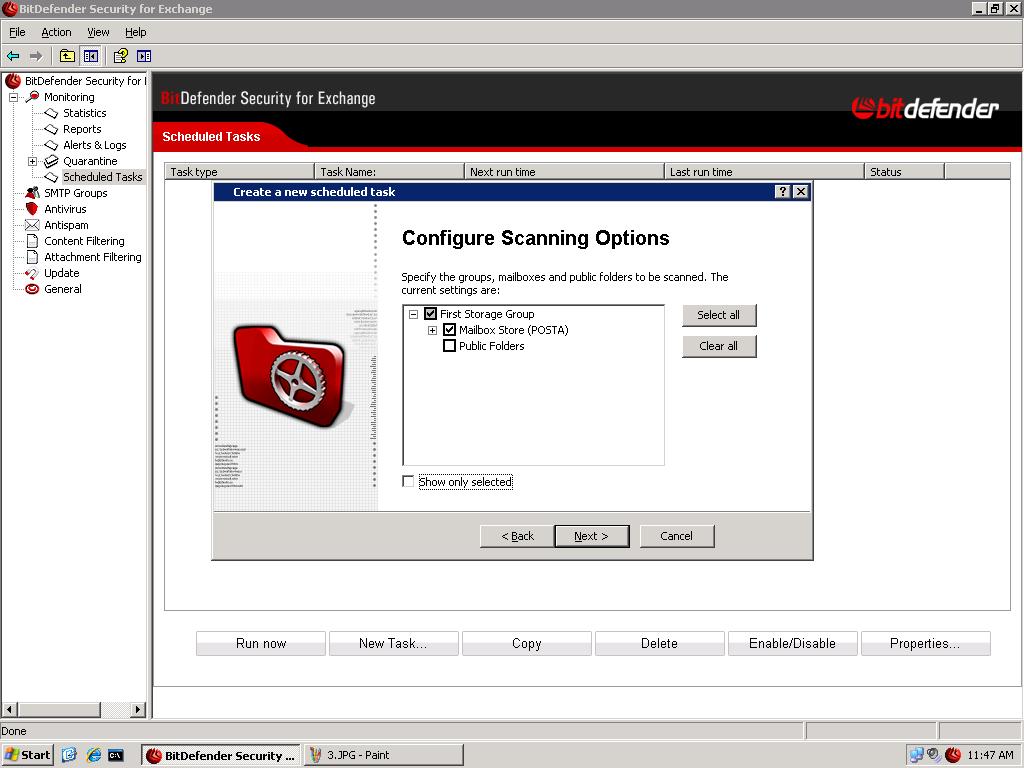 Configure the scanning options for infected and suspect files. Click on the action from the list and then move it up or down by clicking on the arrows buttons. Click Next.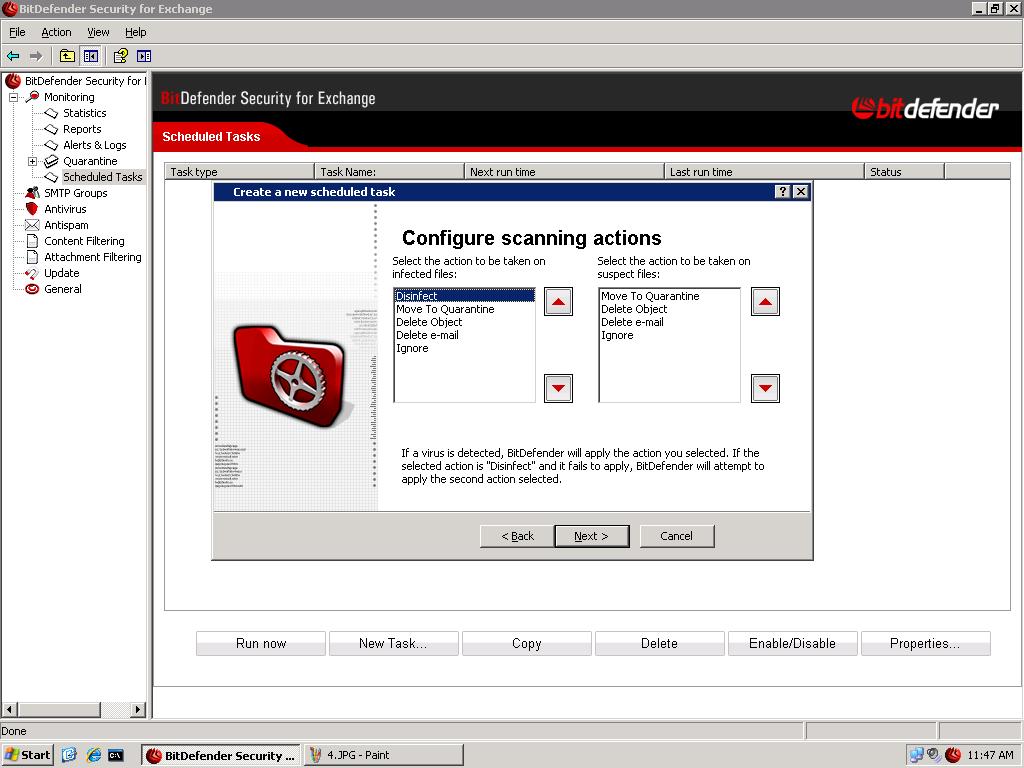 You can select to generate a scan report and its type - HTML, CSV or TXT. Click Next.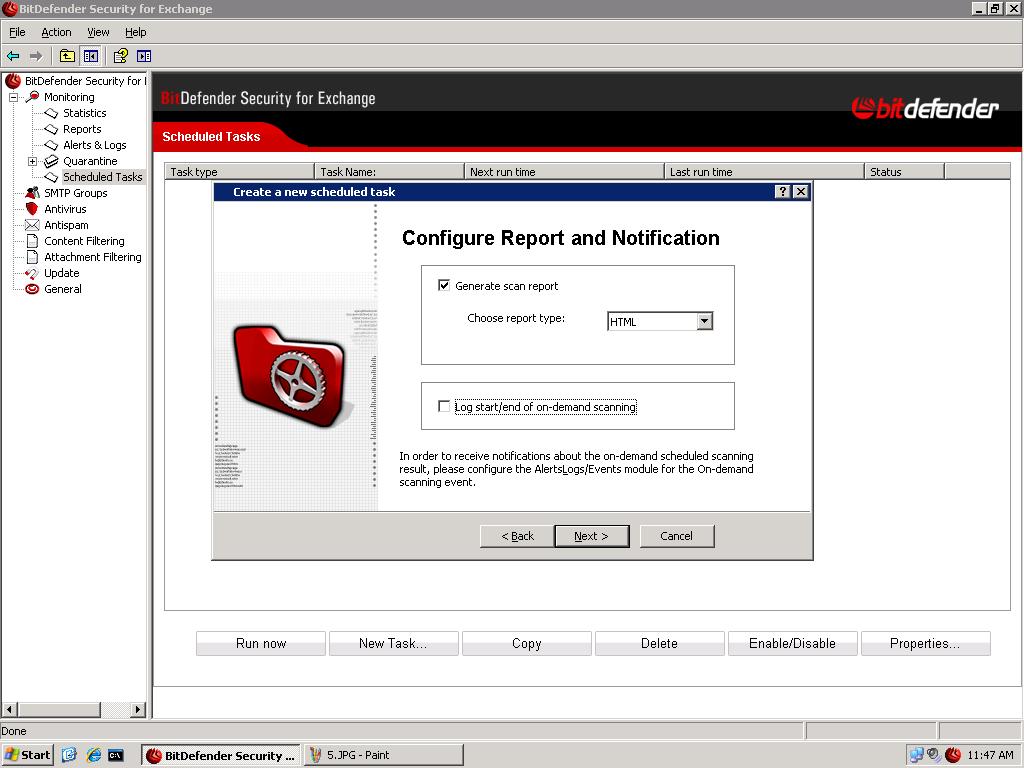 Last Step will show you a Summary of the scheduled task and you can select to Open the advanced Properties after Finish.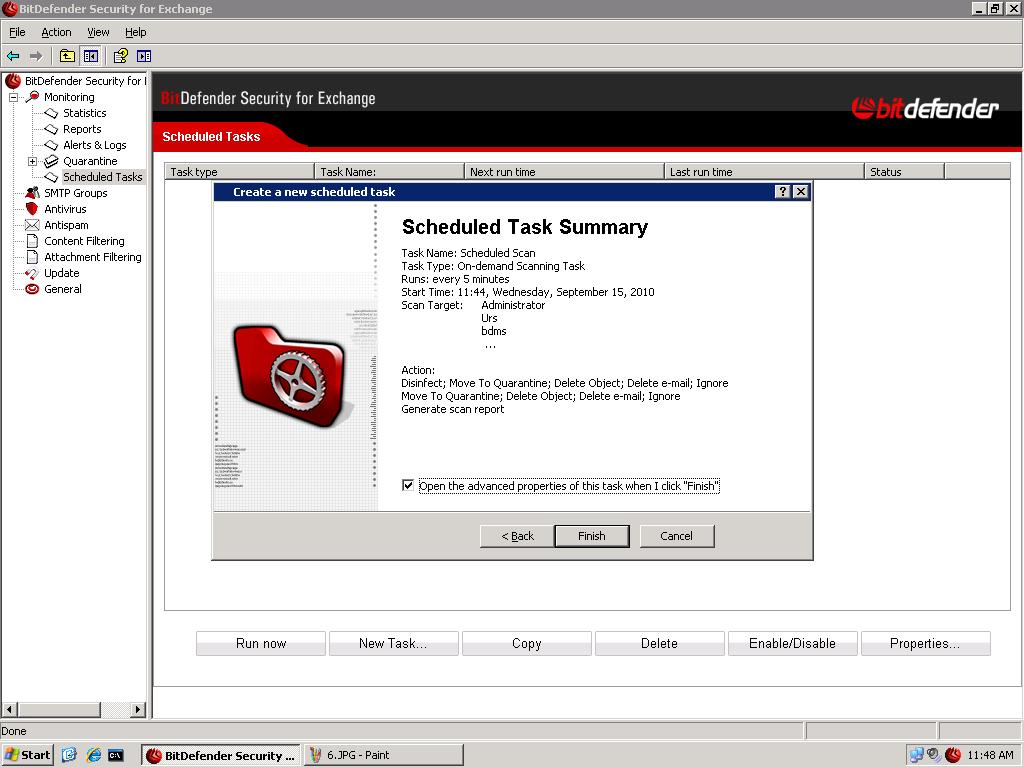 Advanced Properties will open a new window where you can perform additional settings.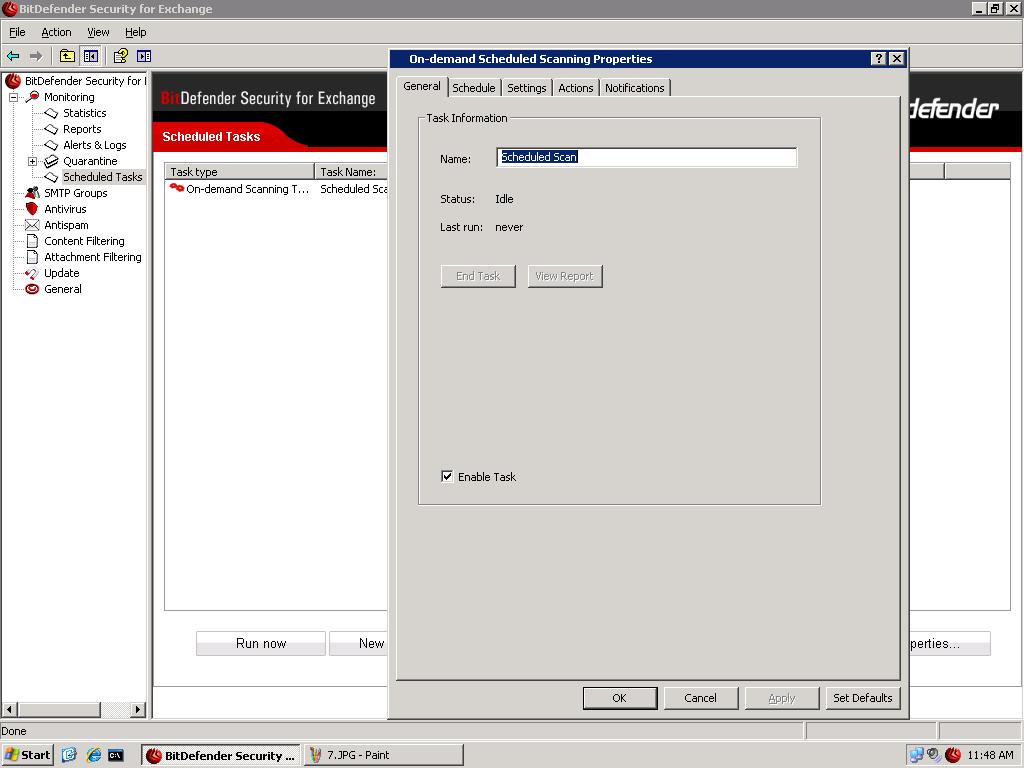 Click on the Settings tab and you can enable the Maximum e-mail size that should be scanned (the emails larger than the size specified will not be scanned). You can also select the objects to be scanned - Contacts, Tasks and/or Appointments.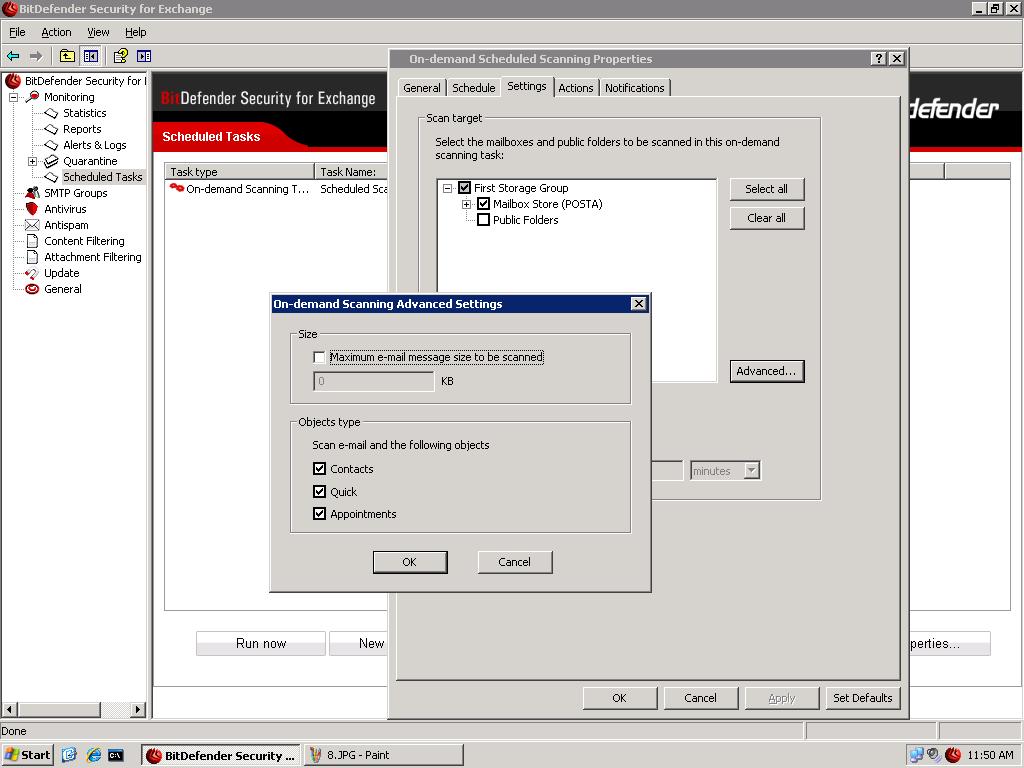 Under Actions tab, should you have SMTP scanning enabled, you can enter a custom text which will replace the infected or quarantined files.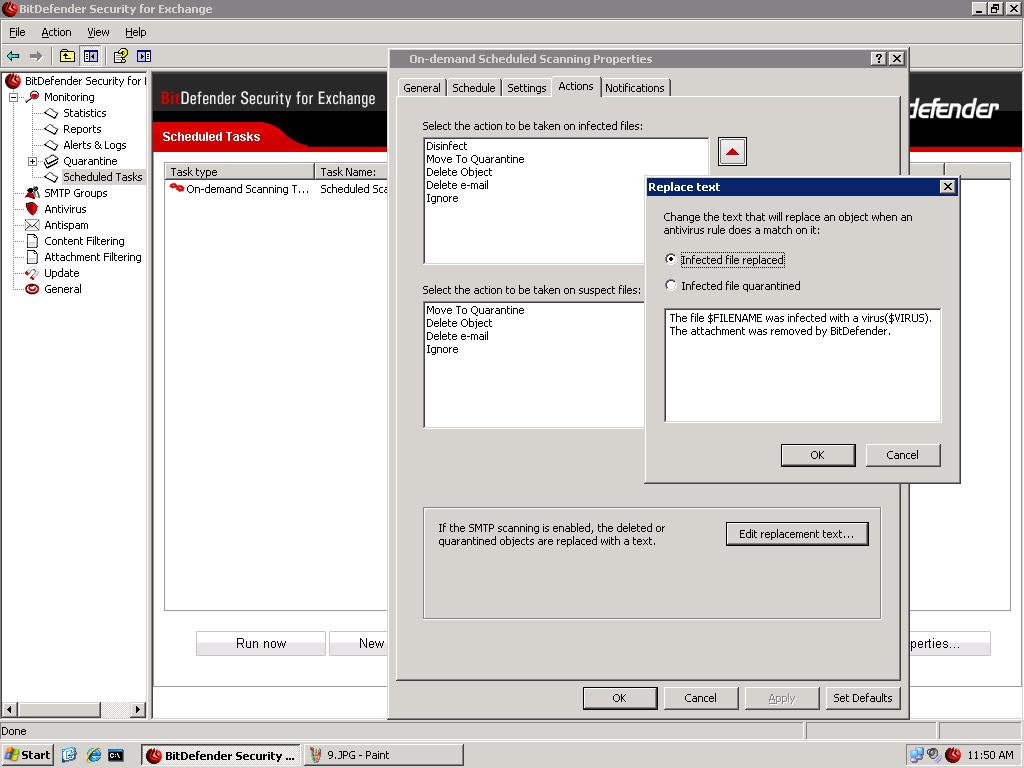 Can't find a solution for your problem?
Open an email ticket
and we will answer the question or concern in the shortest time possible.