Bitdefender
Security for Virtualized Environments
Product help and information wiki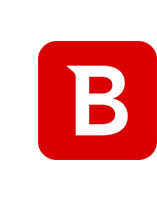 Recommended articles
4 topics
Last updated on: 17/07/2017
Starting April 2017, GravityZone is upgrading its Linux operating system from Ubuntu 12.04 to 16.04. To keep your network fully protected, you are advised to upgrade as soon as possible.
Read more
---
Last updated on: 29/06/2016
Windows XP and Windows Server 2003 support extension.
Read more
---
Last updated on: 11/05/2016
This article describes how to compile the DazukoFS module shipped with Bitdefender Tools for an unsupported kernel version. DazukoFS enables Bitdefender Tools to perform on-access scanning on Linux. For ...
Read more
---
Last updated on: 14/06/2017
Bitdefender business products support matrix
Read more
---