Bitdefender 2014 found an infection. What to do?
When Bitdefender detects an infection, it will take automatic action for the detected malware.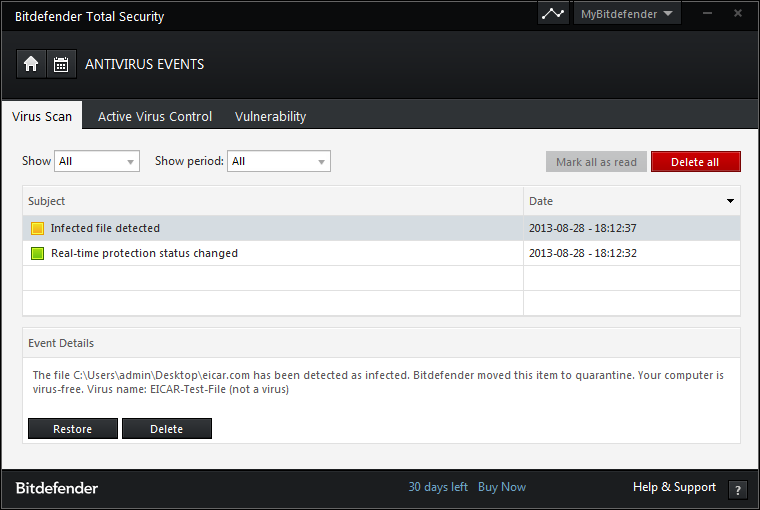 Some malware will have to be cleaned when Windows starts and for this situation, we recommend you to run a System scan on that computer. In order to perform this, please open the main interface using the Bitdefender icon from your desktop. Under the Antivirus panel you should have the Scan now -> System Scan.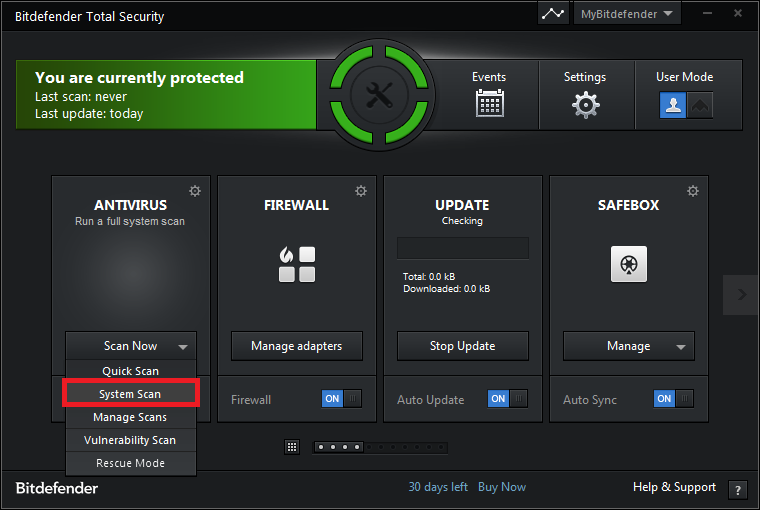 At the end of the scan, a scan log will be generated and all detected and resolved items will be stored in it.
Can't find a solution for your problem?
Open an email ticket
and we will answer the question or concern in the shortest time possible.