How to solve Autoscan is disabled on Windows 8
After upgrading to Windows 8, you might see the Bitdefender Autoscan feature OFF. This is due to some files not being properly upgraded.
Thus, please update Bitdefender (open the program > click on "Update Now") and restart the computer.  Should the issue persist after the restart, just reinstall Bitdefender and everything should run OK:
Uninstall Bitdefender
1.       You can remove Bitdefender directly from your MetroApp.
Note: if you are already in the regular desktop move your mouse to the bottom left corner and click on the Start menu that appears; you can also use the Windows key from your keyboard to access the Start menu
2.       Locate Bitdefender 2013 icon click on the Bitdefender 2013 icon and then select the Uninstall button from the bottom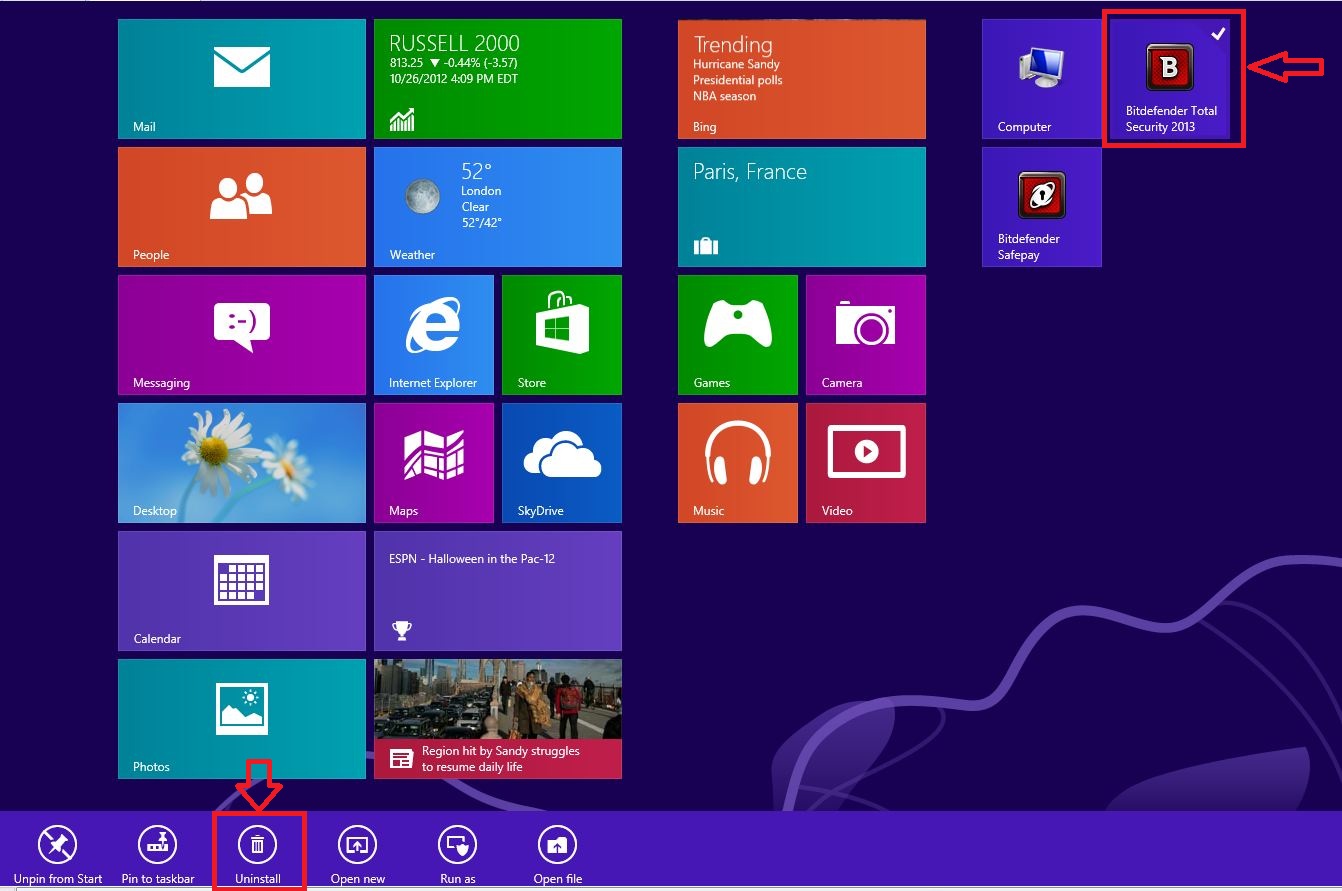 This will open Programs and Features in Control Panel. Please locate the Bitdefender product in the list, right click on it and choose Uninstall. When a similar window as the one below appears, please select Remove.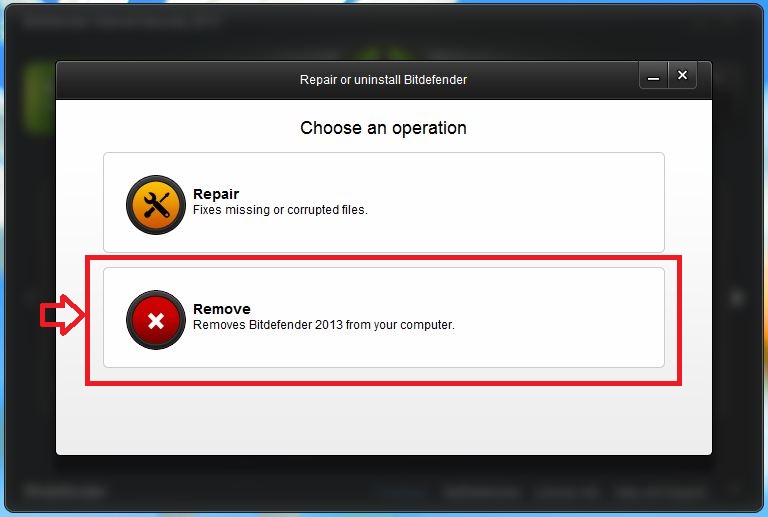 When the uninstall process is completed please restart your PC for the changes to take effect.
3. Now, please run the Bitdefender uninstall tool to be sure you remove all the Bitdefender traces from the computer:
 http://www.bitdefender.com/files/KnowledgeBase/file/BD2013_Uninstall_Tool.exe
Reinstall Bitdefender 2013 using the latest kit available
Important: even if you have already downloaded an installation kit or you have a Bitdefender Backup DVD, please download the latest kit available on our website as follows
For Bitdefender Antivirus Plus 2013 click here
For Bitdefender Internet Security 2013 click here
For Bitdefender Total Security 2013 click here
Should you need any guidance during the installation process you can also find here a KB article describing the installation process step by step.
If you need further assistance please contact Customer Care.
Can't find a solution for your problem?
Open an email ticket
and we will answer the question or concern in the shortest time possible.