Skip the Queue!
Enjoy premium support from Bitdefender!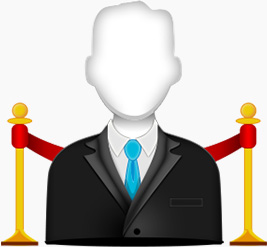 Bitdefender VIP Support
Discover what our technical experts can do for you and how you can manage this service. Whenever needed, one of our Microsoft Certified Tech-Pros will remotely handle any Bitdefender issues you might experience (with your permission, of course).

We will never access your private files!

*97% of customers were very satisfied with this service
Key Benefits
Priority access o Microsoft Tech-Pro engineers

Viruses don't wait… why should you? Skip the queue and head to the front of the line! Consider it your fast-pass to technical issue resolution!

Installing and configuring Bitdefender software

Afraid you'll mess something up? Upon request, we'll "remote" into your PC and make sure everything is working to your satisfaction!

Assigned support agent

Stop repeatedly explaining your situation multiple agents! Your designated support agent will be familiar with your issues, and stay with you from start to finish!
Services comparison
Basic Support
VIP Support

24/7 access to our support team via phone and e-mail


24/7 online support via Live Assistance


Self-help through our Support Center


Community support via Bitdefender forum


Priority access to Microsoft Tech-Pro engineers
_

Installing and configuring Bitdefender software
_

_