How to use the Anti-Theft features in Bitdefender Mobile Security for iOS
Bitdefender can help you locate your device and prevent your personal data from getting into the wrong hands.  All you need to do is activate Anti-Theft from the device and, when needed, access Bitdefender Central from any web browser, anywhere.
Bitdefender Mobile Security for iOS offers the following Anti-Theft features:
Remote Location
View your device's current location on Maps. The accuracy of the location depends on how Bitdefender is able to determine it:
• If the GPS is enabled on the device, its location can be pinpointed to within a couple of meters as long it is in the range of GPS satellites (i.e. not inside a building).
• If the device is indoors, its location can be determined to within tens of meters if Wi-Fi is enabled and there are wireless networks available in its range.
• Otherwise, the location will be determined using only information from bthe mobile network, which can offer an accuracy no better than several hundred meters.
Remote Lock
Lock remotely your device's screen.
Remote Wipe
Remove all personal data from your estranged device.
To enable Anti-Theft features, follow these steps:
1. Tap the

 icon from the bottom of the screen.
2. Enable the switch.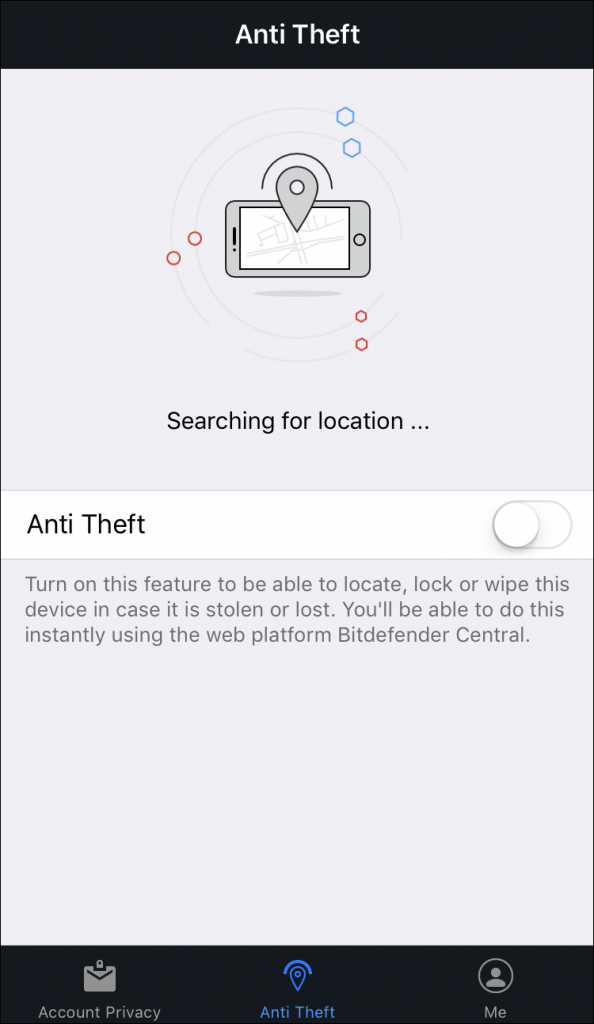 3. Tap Allow to install a MDM (Mobile Device Management) profile that Bitdefender needs to continue the activation process, then click Install.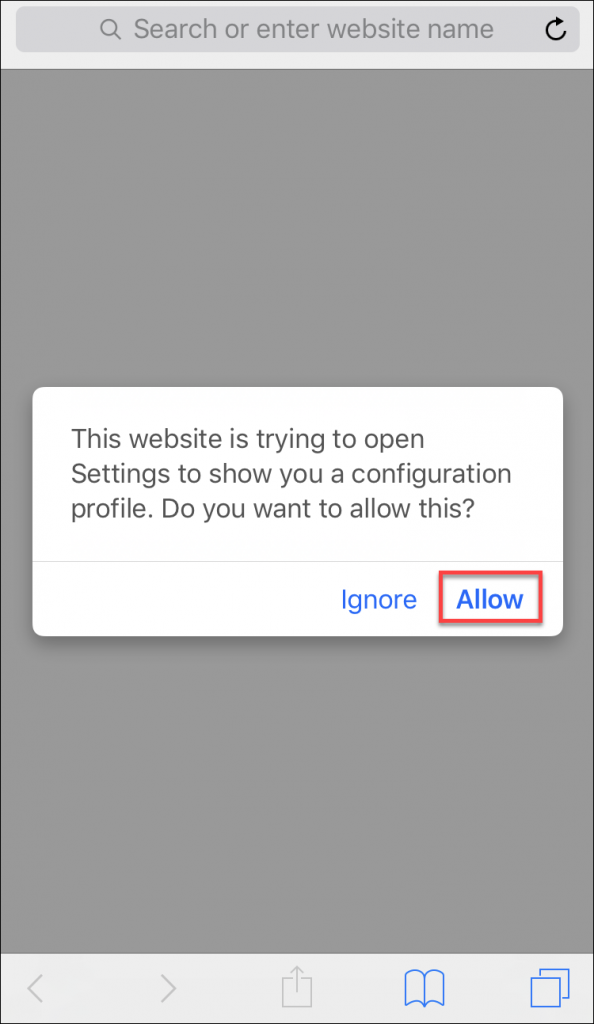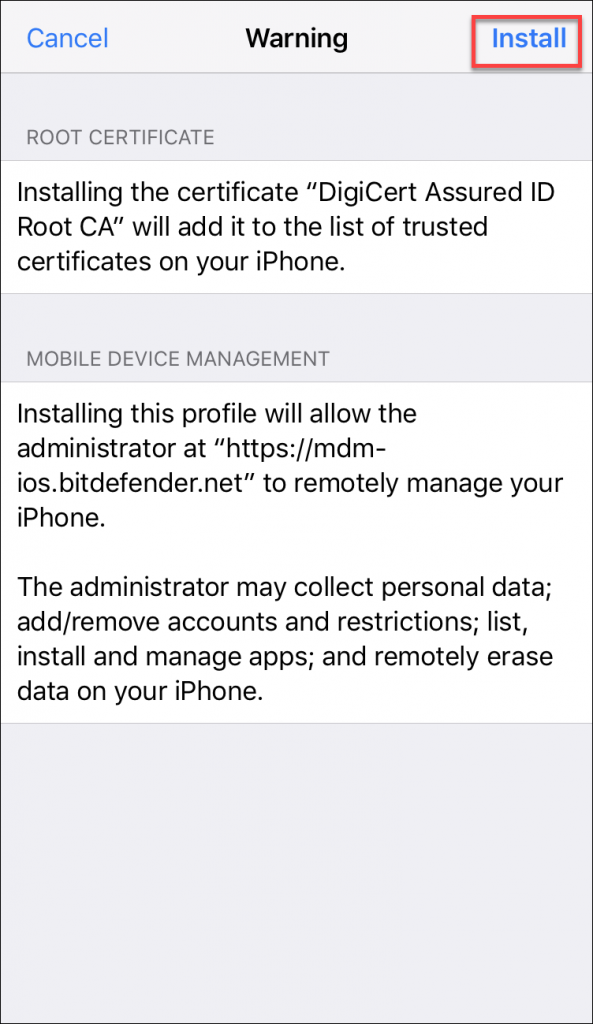 4. Click Trust.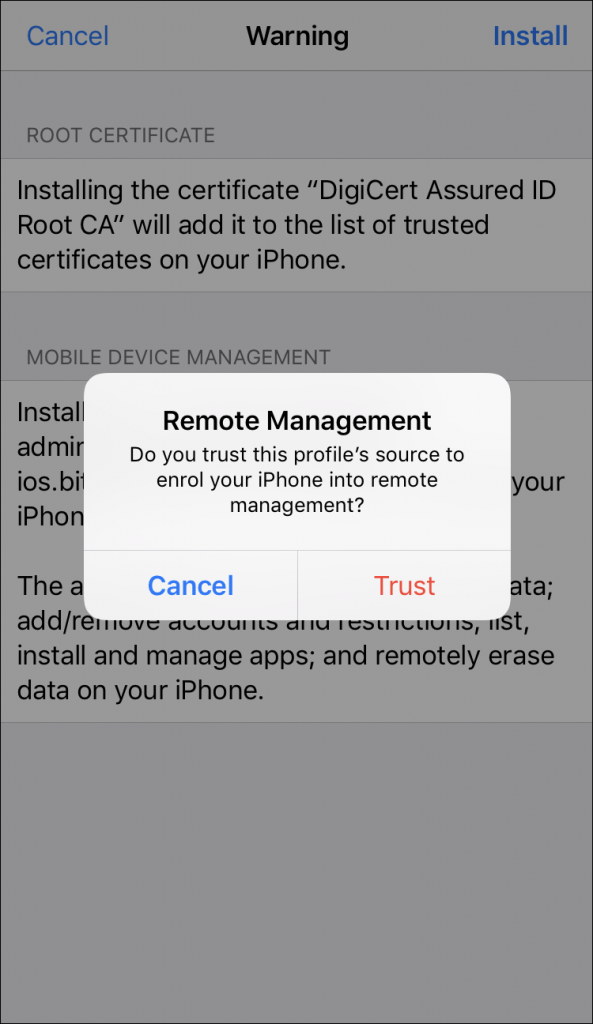 5. Type the PIN code you set to protect your smartphone to allow Bitdefender to install its files.
6. Grant access to your device's location so that Bitdefender can locate it in case it is stolen or lost.
You can also use the Anti-Theft features from Bitdefender Central on your mobile device. To access them, you will have to:
1. Go to Bitdefender Central.
2. Sign in to your Bitdefender account.
3. Tap the

 icon in the upper-left corner of the screen, then select My Devices.
4. In the My Devices window, select the desired device card.
5. Select the Anti-Theft tab.
6. In the bottom field of the window, tap the icon, and then the button corresponding to the feature you want to use:
Locate – display your device's location on Maps.
Lock 

– lock your device and set a PIN code for unlocking it.
Wipe 

– delete all data from your device.
Related Articles
Was this article helpful?