Improve your system performance using the OneClick Optimizer feature in Bitdefender 2016
The OneClick Optimizer option saves you valuable time when you want a quick way to improve your system performance by rapidly scanning, detecting and cleaning useless files.
To start the OneClick Optimizer process, follow these steps:
1. Open the Bitdefender program.
2. In the main window, next to the other important tasks you will find OneClick Optimizer; click on this module.
3. Let Bitdefender search for files that can be deleted, then click the Optimize button to finish the process.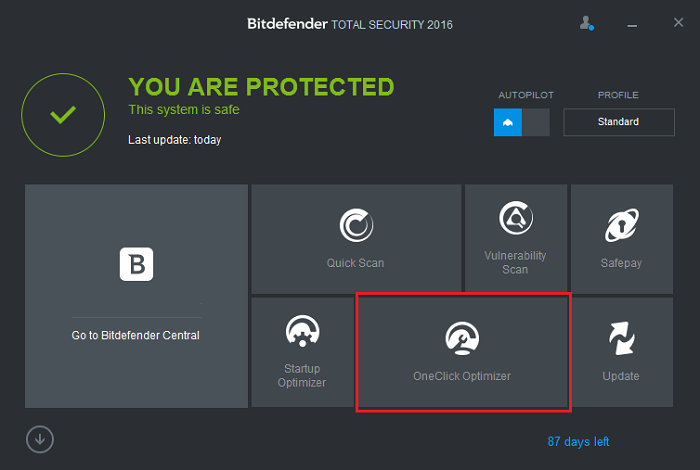 Related Articles
Was this article helpful?